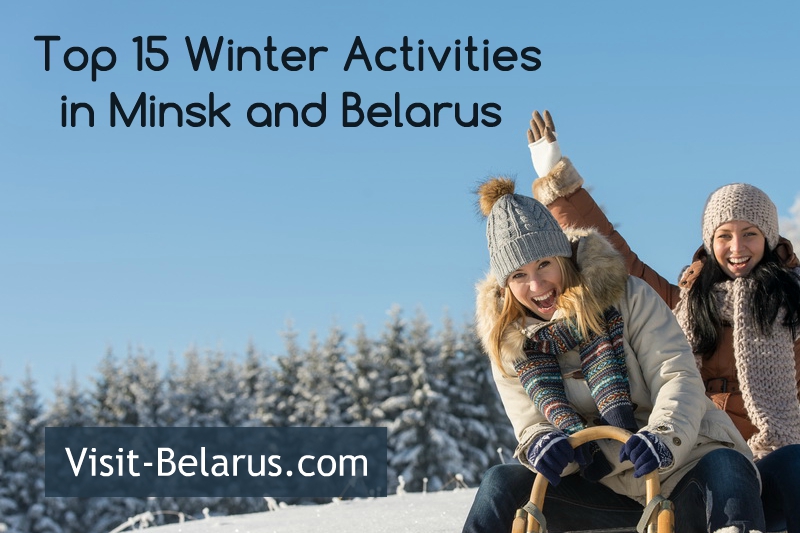 Someone associates winter with holidays and a cozy atmosphere, and someone – with frost and lack of sun.
Nevertheless, we are convinced that the snow outside the window is not a reason to stay at home!
Here is a list of top 15 winter activities in Belarus, which will not let you get bored. Dress up warmly, take a thermos with tea and let's go!
Let's ride ice skating, sledding or skiing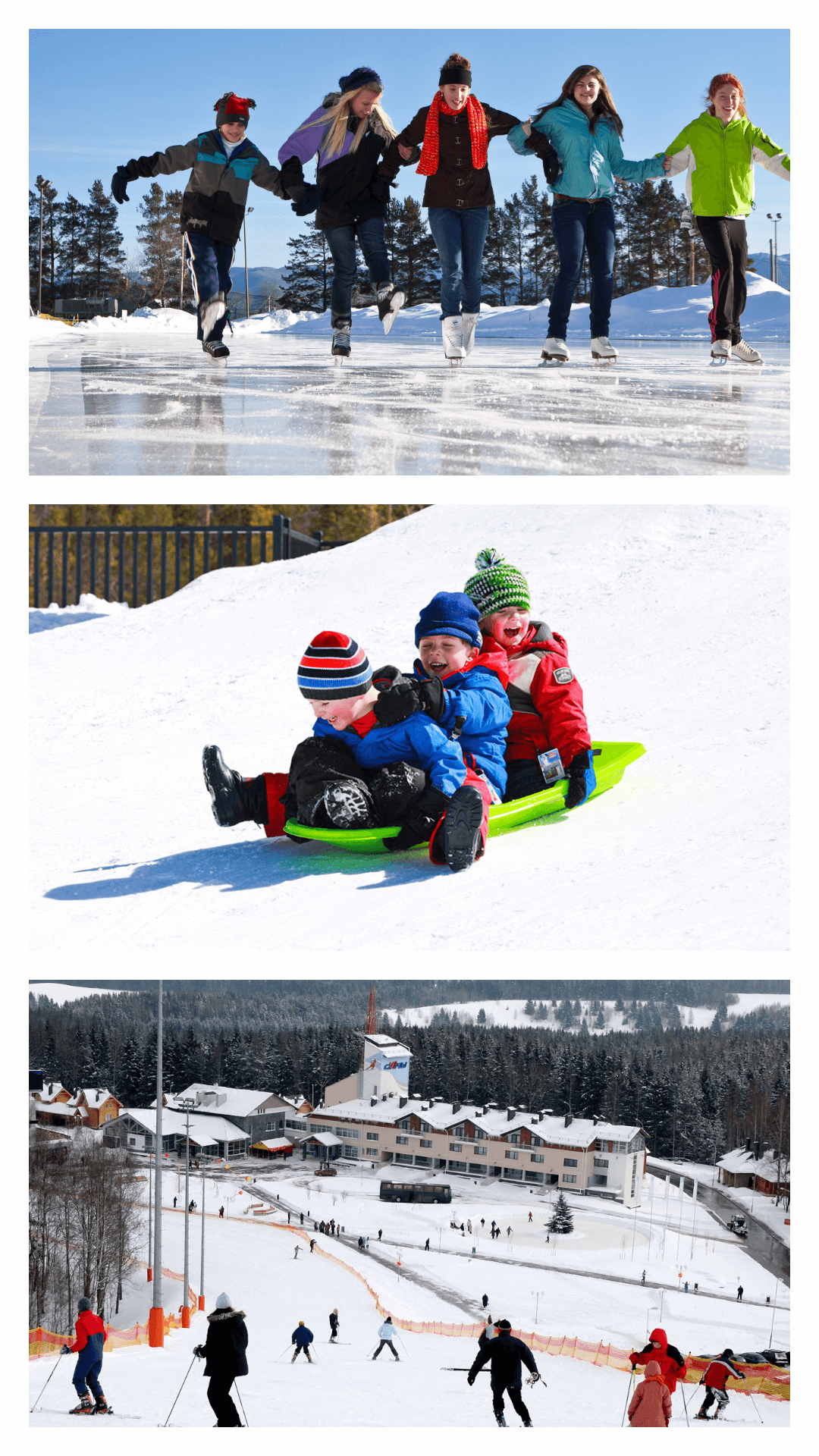 The favorite entertainment of all, from kids to adult! As soon as the first frosts come, the skating rinks are covering with a thick layer of ice and from morning till evening, they are filled with children, their parents, couples in love and friends' companies.
You can choose an indoor skating rink where the temperature is more comfortable and it is possible to ride without outer clothing, or you can choose an outdoor skating rink. It becomes particularly romantic in the dark when lights turn on.
Check this winter trip essentials list before your next winter journey.
Everywhere you can rent skates for the money, just pay and show your passport. An alternative to skates is more expensive skis, or sledge familiar to all from childhood. Believe me, you will get unforgettable emotions when you'll ride from a steep mountain. Even if you are 35 years old?
Learn about the best ski resorts in Belarus
Go for winter fishing

Winter fishing is not as boring as it seems at first glance. You do not have to sit by the ice-hole for hours, hoping to catch fish. Such leisure is more for the soul than for satisfying sports interest. Gather a friends company, take your fishing gear and warm overalls, go to a place for fishing and enjoy the truly peaceful atmosphere of the winter forest.
Read more: Ultimate Fishing in Belarus Guide 2017. Catch the best Fish
Go hunting
Do not like fishing and want a more dynamic rest? Choose a winter hunt! There are bases or so-called hunting farms in Belarus where you can easily rent rifles and all equipment for a successful hunt. Such bases are in any area, they can be easily found on the Internet.
The choice is big – moose, foxes, wolves, hares, mink, martens, roe deer, wild boars, and many others. We recommend choosing a base with a diverse landscape (with lakes or ponds) to make your leisure more interesting.
Read more: Hunting in Belarus: Everything You Should Know
Take a walk in the forest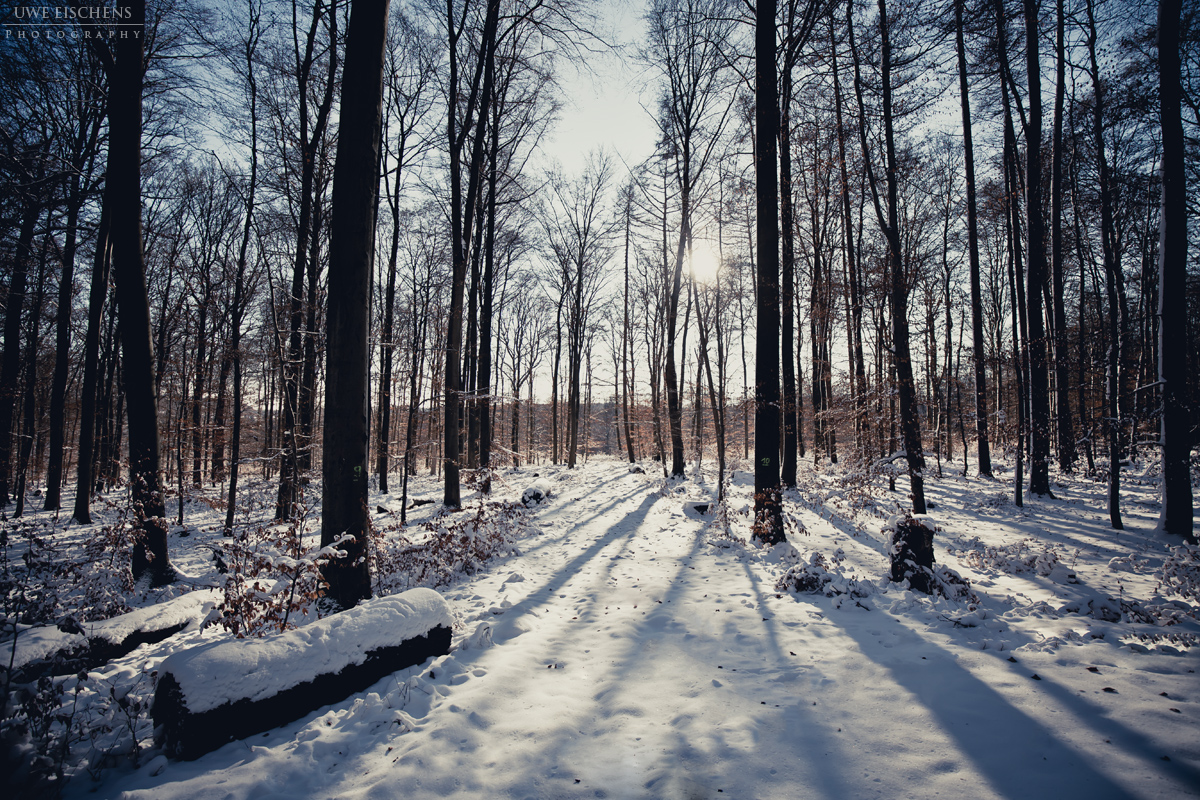 Nature defenders and lovers of silence can choose the most affordable and, in our opinion, the most pleasant winter rest – a walk through the forest. Narrow paths, high pine trees, fresh air and a crunch of snow underfoot – all this will give you a winter forest. Many say that after such long walks they seem to be born again, leaving behind all the worries and problems.
Silence, occasionally interrupted by the sounds of birds and wild animals, sets the mind at peace and helps to think about the eternal. An excellent alternative – parks away from the city center, with a large area of landscaping and good lighting.
Read more: Bialowieza Forest. The largest and oldest forest in Europe
Go swim in the ice pond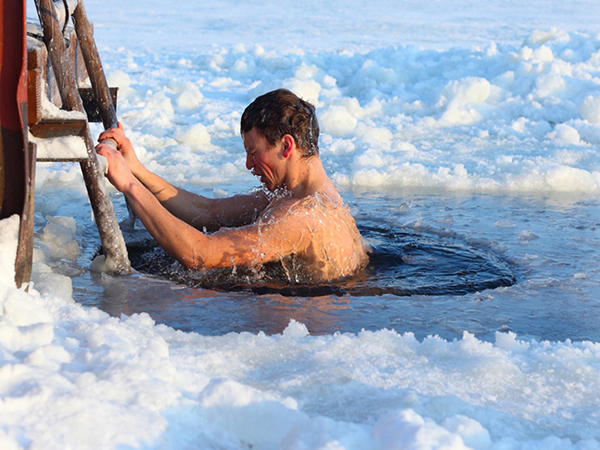 Unconventional rest, which is successfully practiced by many of our compatriots. Such leisure causes much controversy about his pros and cons, but one thing is clear: hardening allows you to improve your health and get a lot of new impressions.
If bathing in the pond seems to you a very crazy idea, then start with pouring ice water. This will give you not only the vitality of the body but also the cheerfulness of the soul.
Go to the sauna or a traditional banya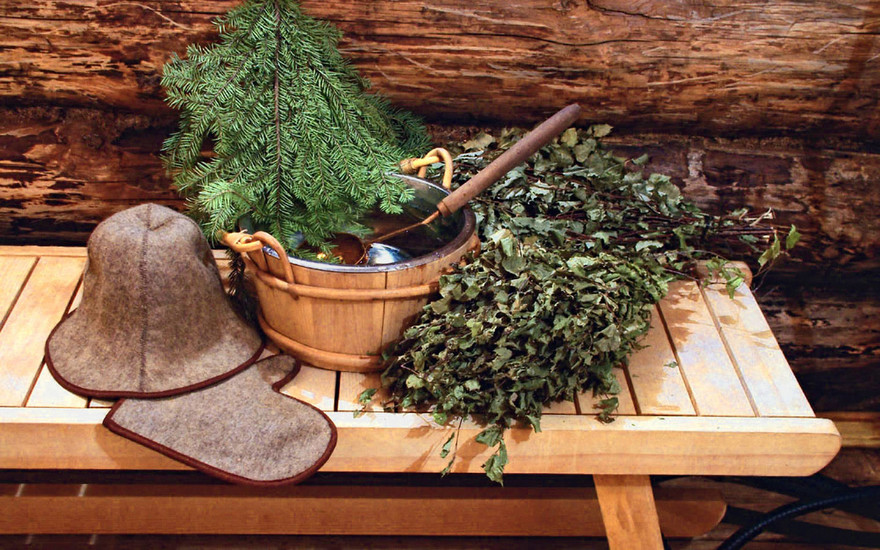 After bathing in the ice pond, it is accepted immediately to go to the hot banya. This rest option may seem a little "extreme", but it is guaranteed to be remembered for life! If you are not ready for such experiments, you can visit a more pleasant Turkish sauna, and with it order additional spa services, such as massage.
Relax in a cafe or restaurant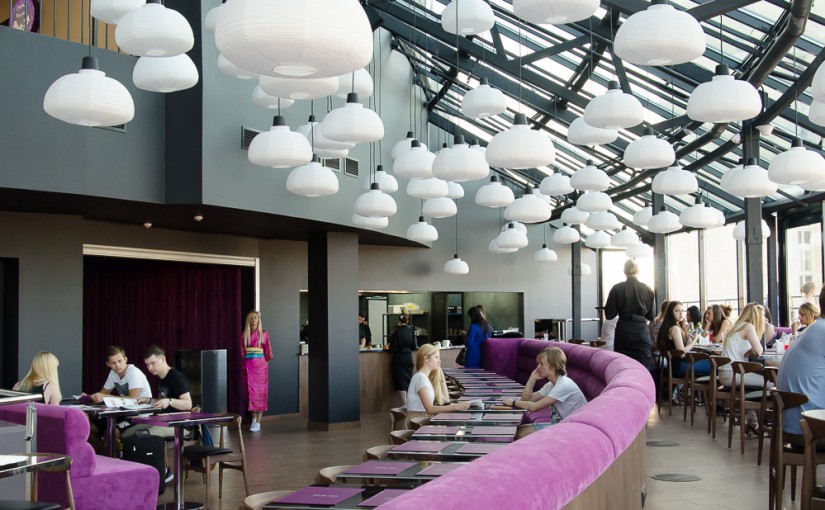 Pleasant sitting in the cafe will appeal to everyone, regardless of age and interests. And do not necessarily order a chic dinner for five people. Many establishments in Belarus offer excellent varieties of tea or fragrant coffee at an affordable price. And to make the evening even better, invite your best friend. Spend time with benefit to the soul and body!
Read more: 10 Best Restaurants in Minsk
Watch a premiere in the cinema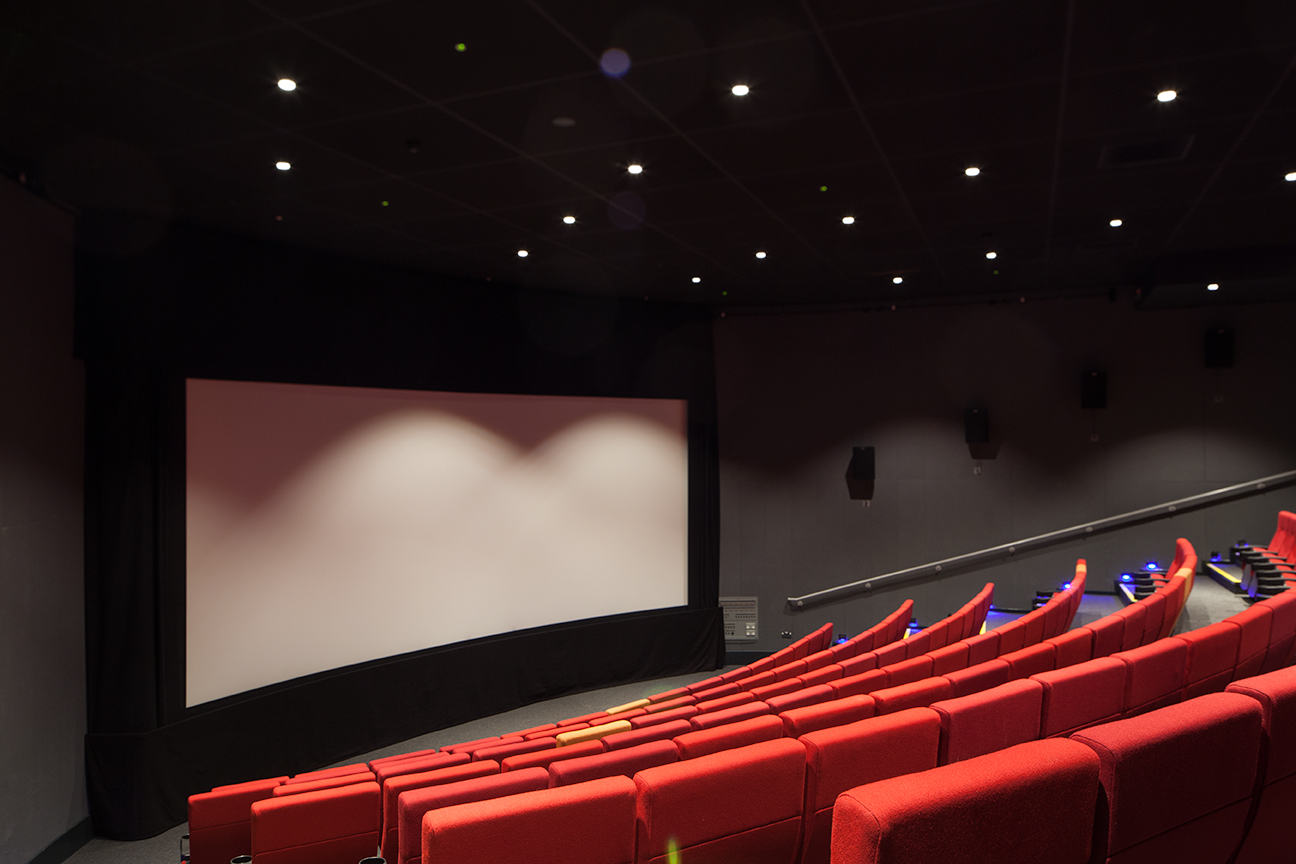 Many world cinema premieres are scheduled for the cold season, so do not miss any exciting blockbuster or heartbreaking drama. But if you think that movie premieres are too expensive, then pay attention to the day sessions in popular cinemas: many of them offer to watch the long-screened films at a very modest price on the big screen.
Even if you've watched "One at Home" on TV ten times, do not be lazy and go to the cinema to get new emotions. After all, a large screen and crunchy popcorn will give absolutely new sensations from watching your favorite films.
Buy board games and spend an evening with friends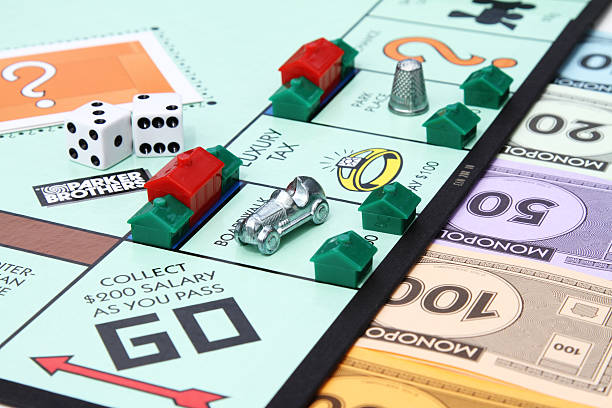 Only cynics believe that table games are an occupation for children. We hasten to disagree with it! "Monopoly", "Mafia", "Genga", "Uno" – these are just a few popular adult games in the whole world, which will give you unforgettable evenings with friends and family. Lovers of intellectual entertainment will appreciate the series of games "Alias", and Nosey Parker's will appreciate a series of games "Truth or Action"?
Write a New Year's letter to lonely grandparents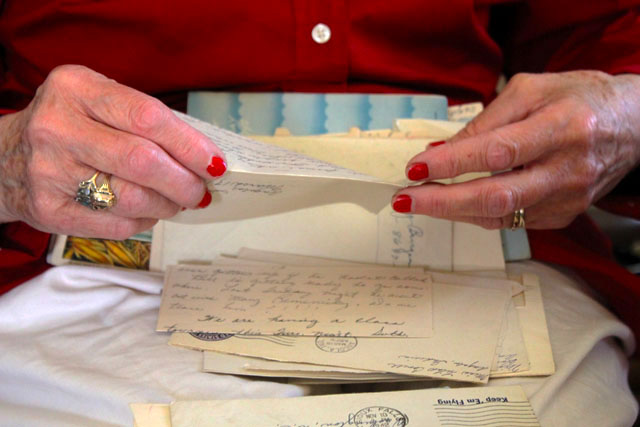 To all those who are not indifferent to their surrounding and wants to give them a piece of happiness, we propose to write a letter to lonely grandmothers and grandfathers. Many nursing homes and charitable foundations offer a service that allows anyone become a "grandson" for a lonely retiree. We recommend the "Starost' v radost" charitable foundation, you can easily become their volunteer.
To do a good deed it is enough to write a short but pleasant letter to a lonely grandmother, and put it in an envelope together with a postcard.
Go to the jazz concert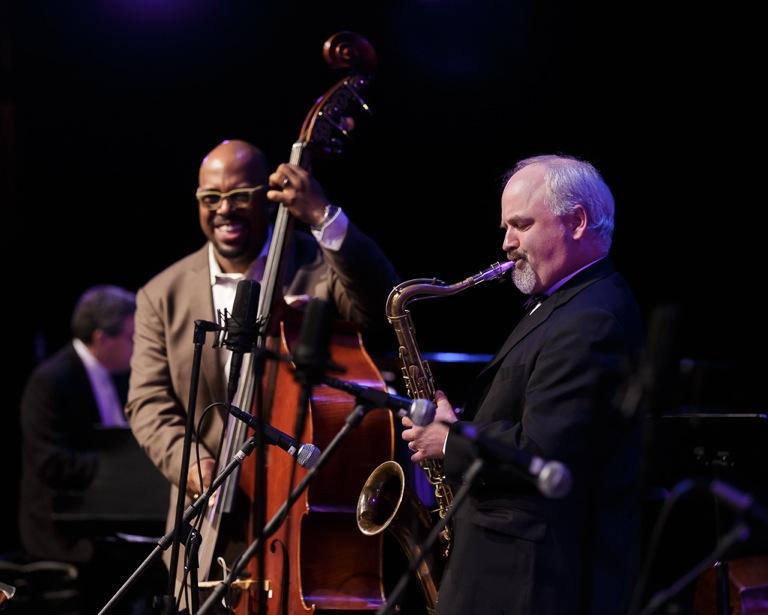 If you blush in a smile, hearing the compositions of Louis Armstrong, then immediately take your friend or the second half, and go to a jazz concert. It can be a local cover-band performance in a cozy club, or maybe a concert of famous jazzmen in a philharmonic. In any case, you can join the beauty and get a lot of pleasure from listening to intricate, but at the same time such beautiful jazz.
Sign up for a warming massage session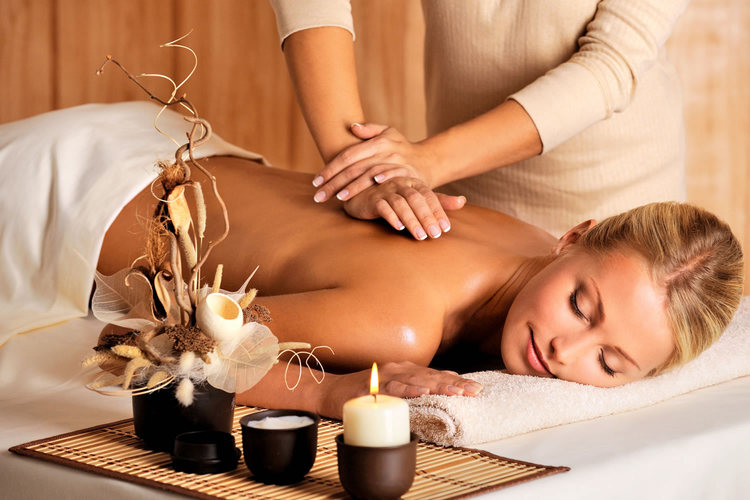 SPA procedures are pleasant in the cold winter evenings, when we so lack the warmth and good mood. Especially popular is warming massage! A warming massage will cause your muscles to tone up and literally give you a second wind ? If you are not a fan of massage, you can choose the procedures at your discretion.
Go to a beauty salon or a barbershop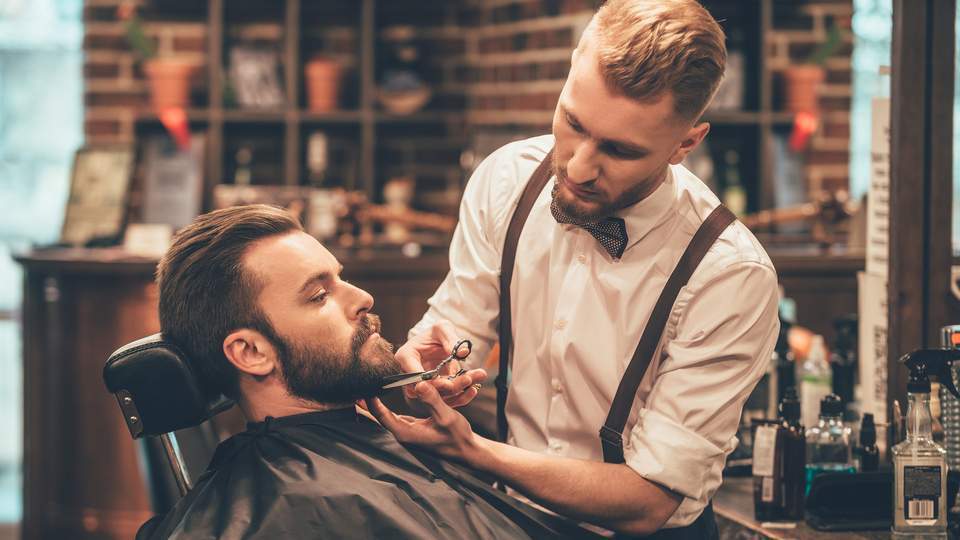 Why not meet new year with a new hairstyle or a classy manicure? Decided for a cardinal change of style, impress yourself and acquaintances! Young people can change a boring haircut to something fashionable and stylish, having signed up for a session with a master in barbershop, and beautiful girls can don't denye themselves a full range of services from the beauty salon.
Buy a ticket for a New Year musical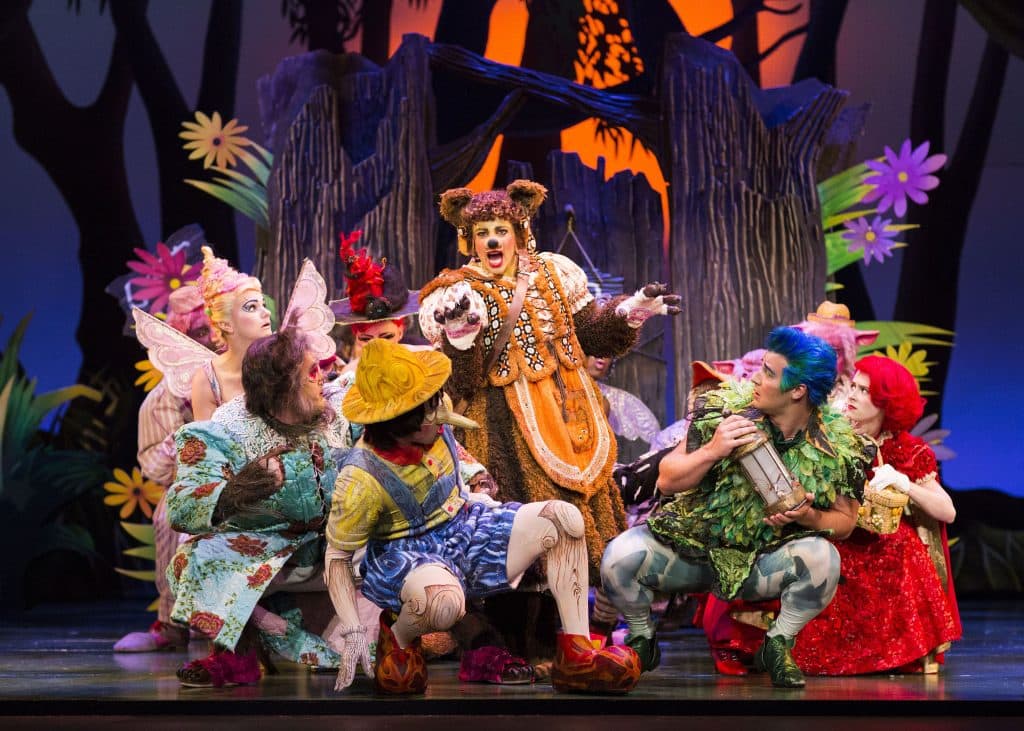 If you once accidentally fell asleep visiting the theater and after that decided that this kind of leisure is definitely not for you, then we hurry to dissuade you. Buy a ticket for a musical! In the winter, theater posters are full of such events.
Such entertainment will appeal to all who crave new emotions and love music. You can choose a musical based on fairy tales and have a great time with your children, and you can see (and listen!) musical for adult generously "decorated" with New Year's atmosphere ?
Visit free lectures
Free lectures are an excellent opportunity to learn something new without leaving the warm room and saving money for coffee ? Lectures and seminars are held daily in libraries, restaurants and thematic clubs on a wide variety of topics: from " physics for dummies ", to master classes in design or programming. Among the numerous seminars everyone will find entertainment for their own taste, besides they are easy to find on the Internet.
As you can see, in winter it is not necessary to wrap yourself in a plaid and wait for the spring to come. Choose an interesting leisure for yourself and get a good mood all year round ? We wish you a pleasant stay! Learn about unusual activities in Minsk you can do all year round