If you would like to grow your company by reaching your target audience on our site, read this page and contact us at visitbelarus.com@gmail.com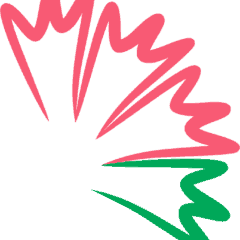 We are a website with interesting and useful information about Belarus for tourists and locals. We help organizing trips by giving useful information about best things to do, visa procedures, hotels and tours booking, medical insurance and much more.
If you are a travel agency organizing trips to Belarus, insurance company, hotel, restaurant or any other related business, we are open to cooperation. You can find the cooperation options below.
Why work with us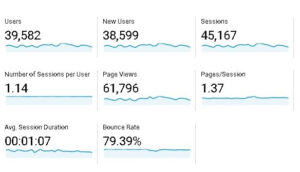 We are one of the top websites about traveling in Belarus with over 40,000 monthly visitors and about 23,000 active social media subscribers (Instagram, Facebook, VK, Twitter and others). On the left, you can see some data on statistics of our webstie visitors from Google Analytics.
Most visitors were visiting the website from Belarus. Still, most of them are tourists that were in Belarus at the moment, not Belarusians.
Kinds of Cooperation
Brand ambassadorship. Long term cooperation on promoting and recommending your brand within our posts that will be shared in our social media.
Sponsored posts. Write or order our copywriters to write an interesting post covering your product, service or business.
Organizing competitions and contests. We can organize contests and competitions on our blog and social media to improve sharing of your brand name online and offline.
Affiliate links. If you would like to get more sales, you can give us your affiliate link and pay commission on sales that we will generate on our own.
Press trips. If you want to attract more visitors to your city, location, you can invite one of our copywriters to your destination and let us write an SEO optimized article (or several) about it to let more people visit it.
Advertising (banner ads). You can also advertise on our website. Let us know, what places on the blog you are interested in, and we will give you the custom price.
Top Digital Marketing for your site. We cooperate with a top level digital marketing agency Netfe from Switzerland that will be glad to skyrocket your project (you can get 15% discount if you mention a code 'Visit Belarus'). What they can do is: your site SEO audit, content marketing plan, marketing plan, SEO strategy plan and implementation, SEM (Google Adwords) campaigns, SMM campaigns and much more…
Feel free to contact us at visitbelarus.com@gmail.com with your proposed ways of cooperation We also cooperate with another website. RomanRoams.com is an adventure travel blog specialized on short trips to European cities with over 25000 monthly visitors planning their trips and searching for advices. You can contact it at contact@RomanRoams.com with your proposal.