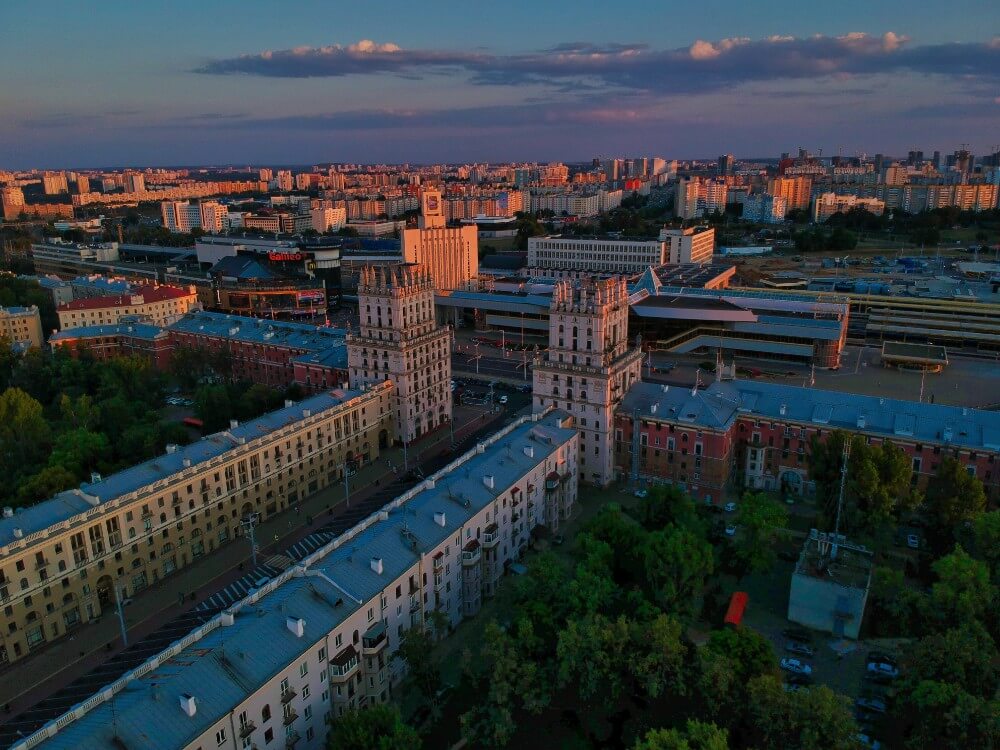 An often-underrated destination in Eastern Europe, Belarus can be found in the middle of bordering countries Russia, Ukraine, Poland, Lithuania, and Latvia.
Its capital and largest city, Minsk, is also Belarus's most visited and boasts plenty of Byzantine-Gothic architecture, abundant forest land, wide avenues, hearty potato dishes, and artistic experiences.
Couples traveling to Minsk for the first time will especially enjoy exploring all that the magical, vibrant city has to offer together.
So, if you're planning a trip with your sweetheart and don't have plans to fill your evenings, look no further than this comprehensive list of five creative Minsk-based date night ideas.
Enjoy a Gourmet Meal at the Grand Café
The Belarusian cuisine is full of rich plates, mainly consisting of different meats and poultry like sausages, and side dishes such as potatoes and soups.
A highly romantic setting to taste Minsk flavors in all their varieties is the Grand Café, an upscale locale in the heart of the city that combines decadent food with a classy ambiance to create a truly fine dining experience. Popular menu items include chicken Kyiv, Niçoise salad, and marinated beef.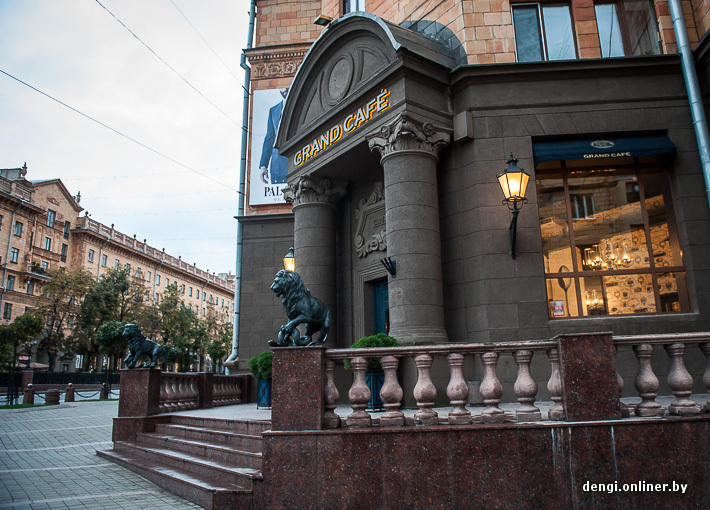 Play Thrilling Games at the Opera Casino
After you've satisfied your appetite at one of Minsk's best restaurants, why not head on down to another famous location that is sure to not disappoint- the Opera Casino. This gorgeous gaming facility is located inside the 5-star Beijing Hotel in the center of Minsk and features 1,500 square meters as well as 6 different gaming halls, a restaurant, and a stage.
Ornately designed to emulate some of the most charming European gaming houses of Milan and Paris, the casino offers plenty of table games such as Blackjack, Punto Banco (Baccarat), and American Roulette, or the Roulette variant that contains one extra double zero pockets.
Players should keep in mind that American Roulette is different from the original French game in this way, and therefore relies on different mathematical factors, namely when it comes to the house edge. At the end of the day, this ratio will always vary slightly depending on the specific version that is being played.
If your partner knows more about how to play casino games than you do or vice versa, this can be a great opportunity to have fun whilst learning a new thing. And what better setting to do it at, than under the twinkling lights of a Parisian-inspired gaming lounge?
Check the list of top casinos in Minsk and all Belarus
Have a Sunset Picnic at Loshitsa Park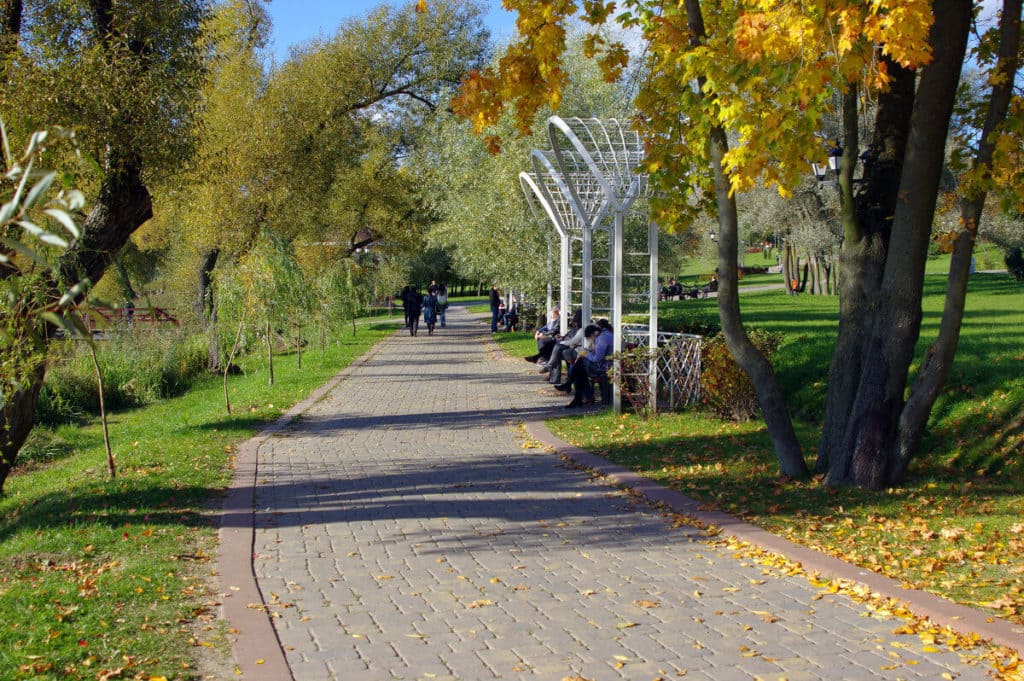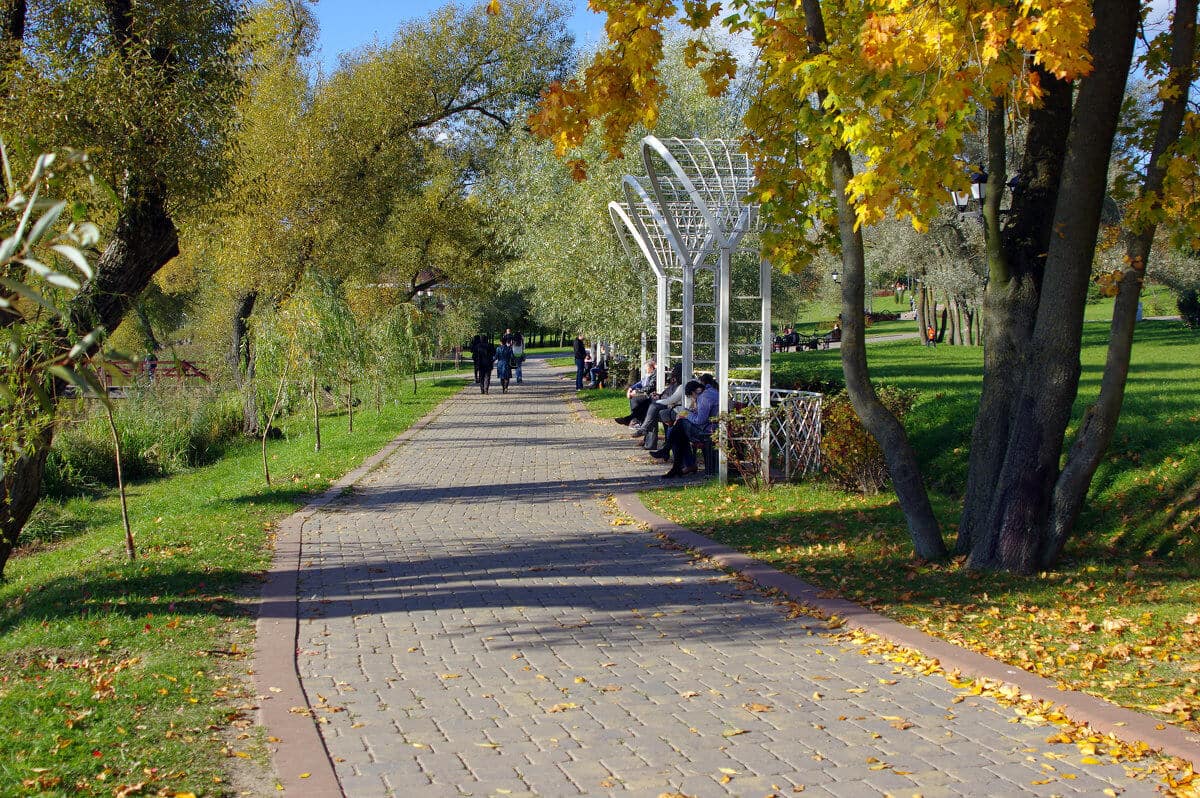 An interesting fact that many people don't know about Belarus is that around 40% of the country is covered by forests. This means that there are more than a few beautiful parks to explore, perfect for a midday walk or fresh-air picnic. Minsk's Loshitsa Park is one of these, which boasts dozens of trees and intricate gardens.
Not to mention, it's a historical area where old mansions and other hidden gems can be spotted from your blanket. Autumn is undoubtedly the best time to visit this park, as crisp leaves in bright orange and yellow colors surround picnic goers.
See a Show at the National Opera and Ballet Theatre
Another great option for date night is to see a show at the National Opera and Ballet Theater, or the Opera Theater. Founded in 1933, this theater is one of the biggest of its kind in Europe and a major architectural landmark in Minsk.
Having hosted some 20,000 performances and over 200 premiers since its opening, the famous Opera house is no stranger to big crowds and sold-out shows. Get your tickets today for a romantic evening show in one of the capital's most-visited entertainment venues.  
Take an Evening Stroll Through the Old Town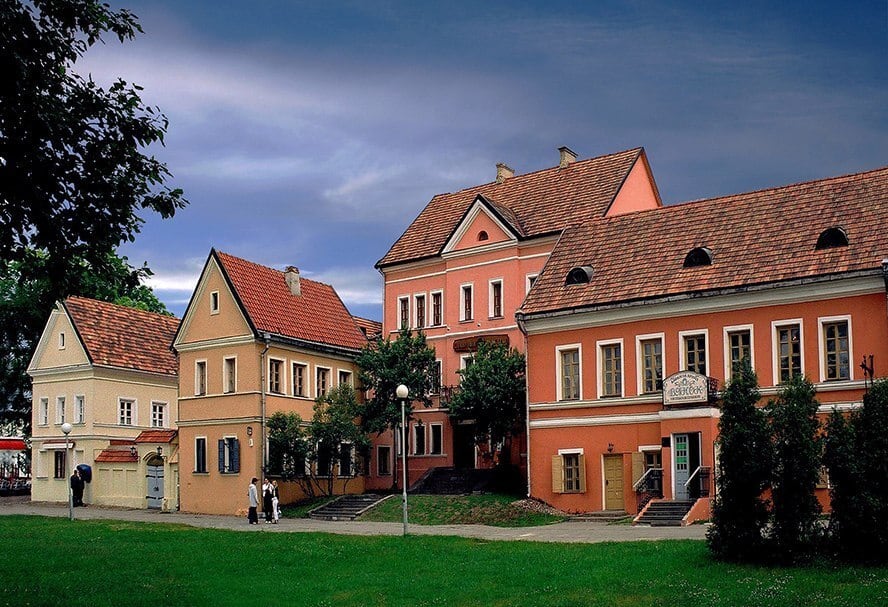 The Old Town is where visitors can feast their eyes on some of the most historic architectural wonders that Minsk has to offer. It's also the place where several of the city's major landmarks are located.
This part of the city is filled with charming homes that are originally from the 17th and 18th centuries, which give off an old-timey look and feel that meets tourists in the modern-day.