Even though Minsk and Belarus are not among the top tourist destinations in Europe, the country has taken great strides to improve its external image through several investments.
Apart from attractions, hotels and accommodation centers are key factors tourists consider before visiting the country, and Belarus hasn't been left behind. Apart from relaxing the Visa policy, the government enacted several policies that favor hotel growth.
This explains the quick surge in high-end hotels in Belarus city, including luxury casino hotels, such as Vegas Party, where tourists can enjoy their favorite casino games after a long day touring various attractions.
That said, below is a list of hotels in Belarus to consider reserving during your visit.
Top 10 Luxury Hotels to Stay in Belarus
Europe Hotel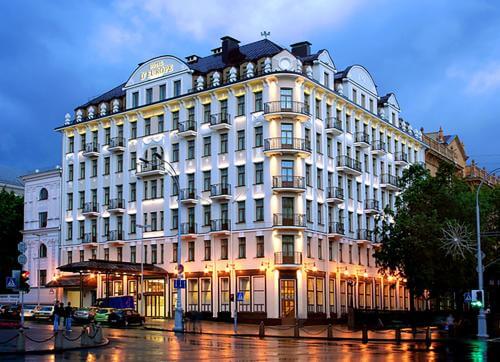 The Europe Hotel is an elegant, historical, and among the popular hotels in Minsk. It is located right at the heart of the city and packs many features, including an indoor pool, hammam, sauna, and a fitness center. The rooms also have free WI-FI and are fitted with flat-screen TVs that connect to various satellite channels.
Guests can dine in their rooms or at the hotel's restaurant, where they serve tasty Belorussian and European cuisines. You can also eat out from nearby cafes and restaurants. Close attractions include the Belarus City Hall, Holy Spirit Cathedral, and Palace of Republic, among others.
President Hotel
Drawing the name from its features, the President Hotel in Belarus is located 5 minutes from Oktyabrskaya Square. It has well-designed, air-conditioned rooms with typical Belarus warm-finished interior and classic décor styles.
It serves great Belorussian or European breakfast cuisine from the Stolista restaurant.
Beijing Hotel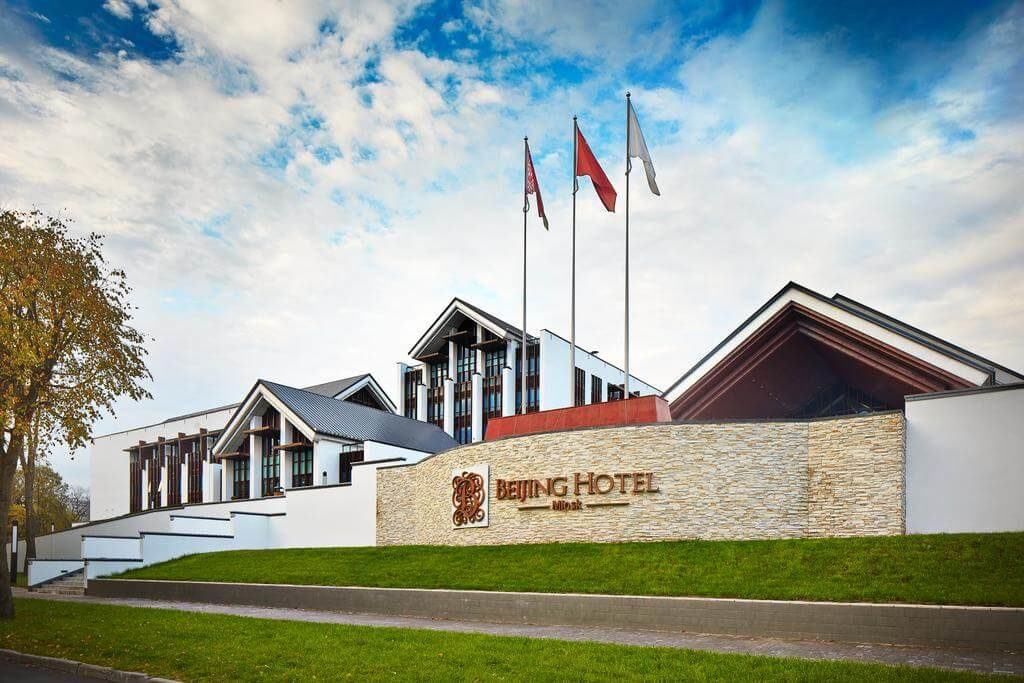 This is a great choice for those looking for a hotel with a casino in Belarus. Despite being among the most expensive hotels in Belarus, you might have to engage hotel booking agents to reserve your stay in advance.
This is because the rooms are in high demand due to their excellent interior design, relaxing atmosphere, and exciting features.
Double Tree
The Double Tree is another excellent place of choice for accommodation in Belarus. It features a rooftop bar, perfect for guests who want to enjoy great views of the city.
Apart from other high-end features, they serve 36-day aged beef, fresh seafood, and fish. They also serve Pan-Asian and Mediterranean cuisines. Guests who want to plan a conference can leverage the 350-person fully equipped conference hall.
Minsk Marriott Hotel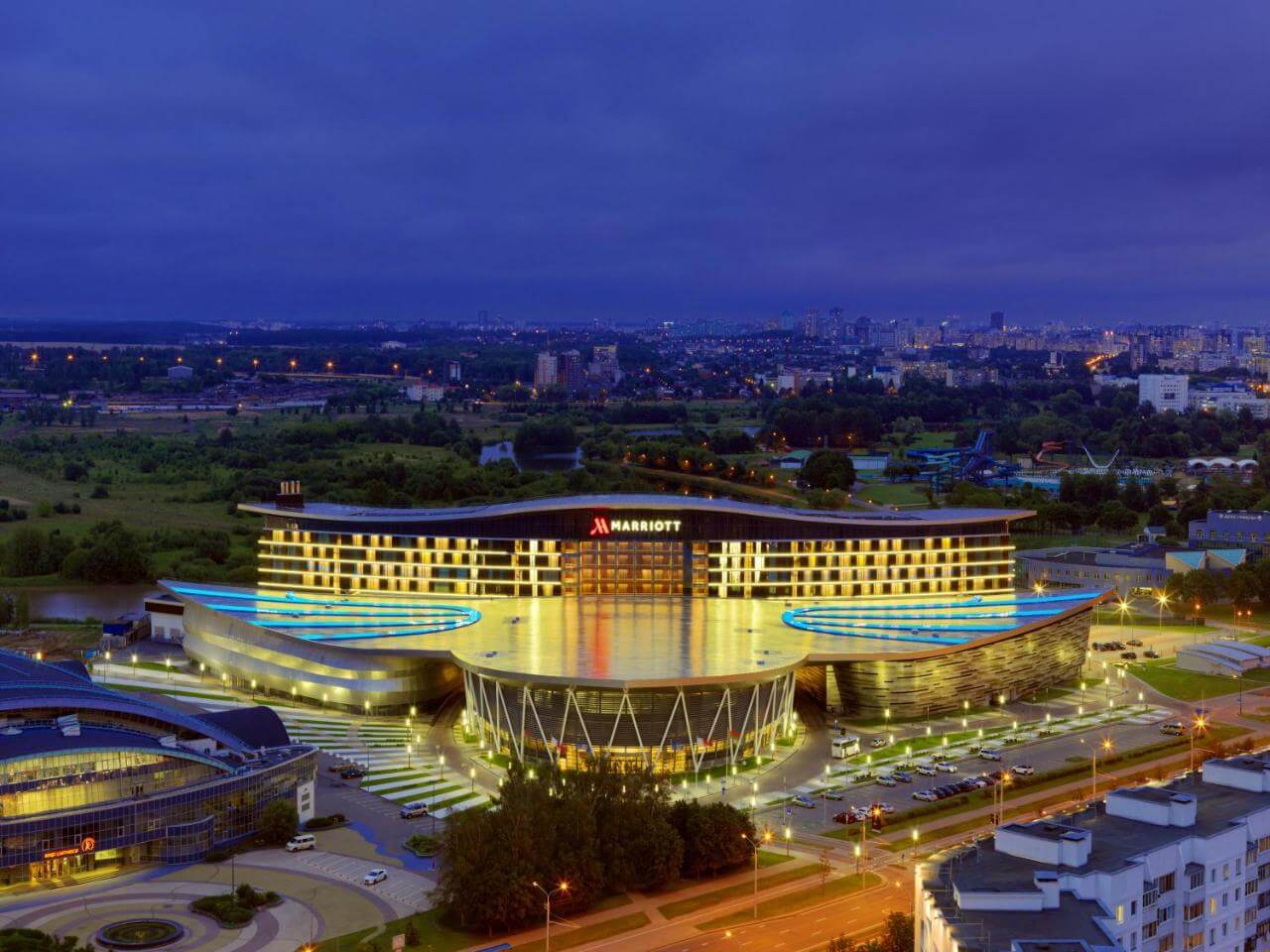 It is a cool and unique place for luxury in Belarus. Guests get to enjoy a spa, fitness center, and boutique cinema, among others. Minsk Marriott is located close to river banks, and most balconies have fantastic views of the river.
You can enjoy your meals in the Fornello restaurant and cocktails from the Barrel or Greatroom bar.
Boutique Hotel Buta
This is a stylish, charming, and well-designed Belarus hotel in Minsk city center. Accommodation rooms feature bright-colored decorations, a minibar, electric kettle, air conditioning, and flat-screen TV with multiple cable channels.
You can dine Belarusian and European cuisines from the 24-hour Buta restaurant and settle for an evening drink from the restaurant's bar.
Check our ranking of top restaurants in Minsk
Victoria Olimp Hotel and Business Center
This restaurant and fitness center in Belarus is located in a reserved and calm area of the city. Rooms have standard features, including air conditioning, flat-screen TV, minibar, hairdryer, and seating area, among other extras.
Victoria & Spa Minsk
This is a great hotel for tourists looking for great views of Belarus. Also located in Minsk, it has a restaurant, indoor pool, free sauna, and comfortable rooms.
The on-site Victoria Platinum restaurant serves European and Belarusian cuisine, and guests can spend their free time in the bar or mini-market on site.
Hotel Minsk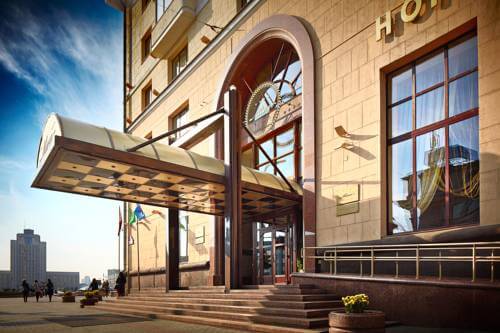 Located close to Minks historical and cultural center, hotel Minsk is among the traditional lounging options in Belarus with a modern feel. It is close to the Belarussian National Arts Museum and other attractions.
It is a perfect choice for guests who want to base their activities in Belarus from the city center.
See the list of the most interesting museums in Minsk
Crowne Plaza
The 5-star Crowne Plaza hotel in Belarus is another option for guests looking for accommodation in central Minsky with a casino and modern amenities.
Crowne Plaza features elegantly decorated rooms with wooden floors, air conditioners, and extra-large windows, best for sightseeing. The wellness area has a Turkish steam room and massage area.
Conclusion
While frequent visitors can find a hotel for sale in Belarus if they want to purchase an apartment to stay in, the above list highlights some of the best hotels in Belarus for short-term stays.
Note that it is difficult to know the cost of a hotel in Belarus, since the price fluctuates with seasons. If you know of any other hotels in Belarus that should be on the list, suggest them in the comments section below.
Author's Bio: Jeffrey Bishop is a travel writer who likes covering some hidden gems that enthusiastic travelers should visit. Apart from traveling, he spends his time learning new languages and dancing.