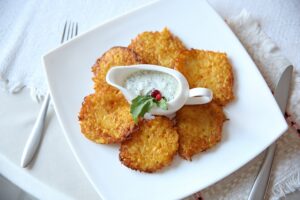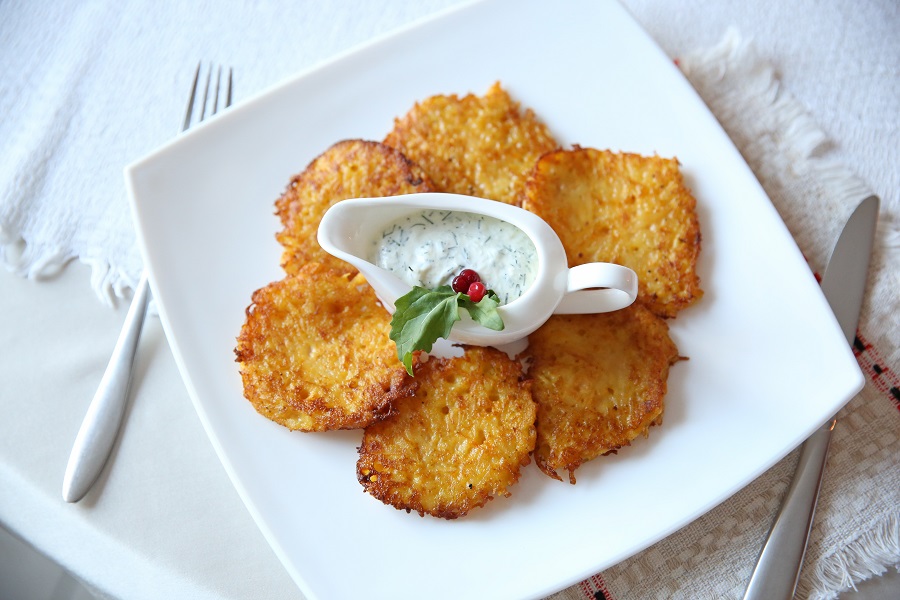 Belarusian cuisine. How many feelings this phrase evokes from anyone who has ever got to know Belarusian national dishes?
Juicy, appetizing, nourishing Belarusian food is undoubtedly liked by everyone. Traditionally, many Belarusian dishes are prepared from potatoes, perhaps, the most popular vegetable in the country.
But in addition to the well-known draniki, there are also many incredibly tasty dishes, which are definitely worth a try by everyone who set foot on the land of our hospitable homeland.
In this article, we will tell you about ten great dishes that you really want to try!
Zhurek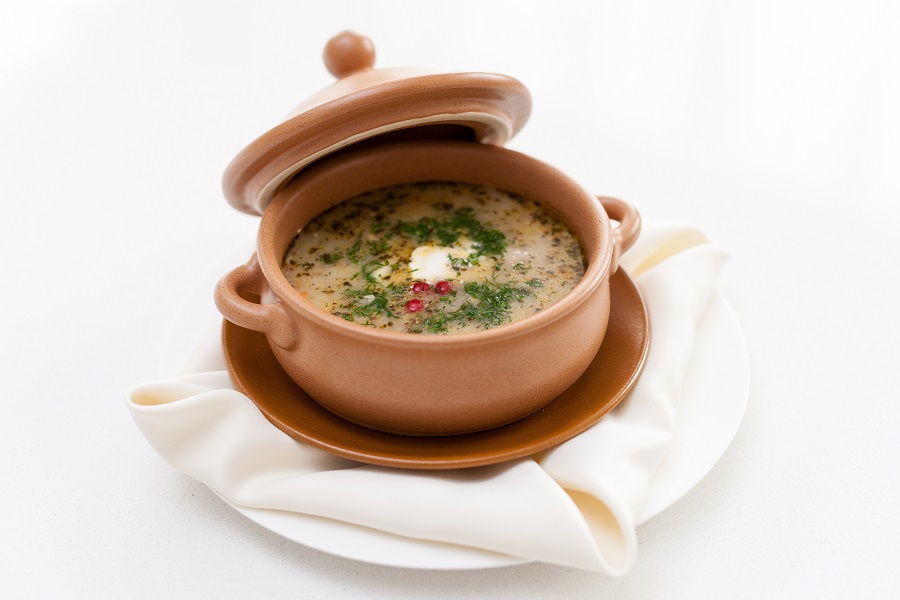 Very interesting and unusual soup, which has a history since the times of dukes. One of few Belarusian dishes with no potato in the recipe.
The secret of the unique taste of soup in its leaven, prepared from oats and black bread. The leaven should be placed in a warm place for 2-3 days. Then the leaven is filtered and mixed with fatty meat, vegetables, and garlic, after which it should languish on fire. Having tried this unique soup, you would definitely want to cook it yourself, even if you do not like cooking.
Plan your trip to Belarus and try all the best dishes it has to offer!
Kletski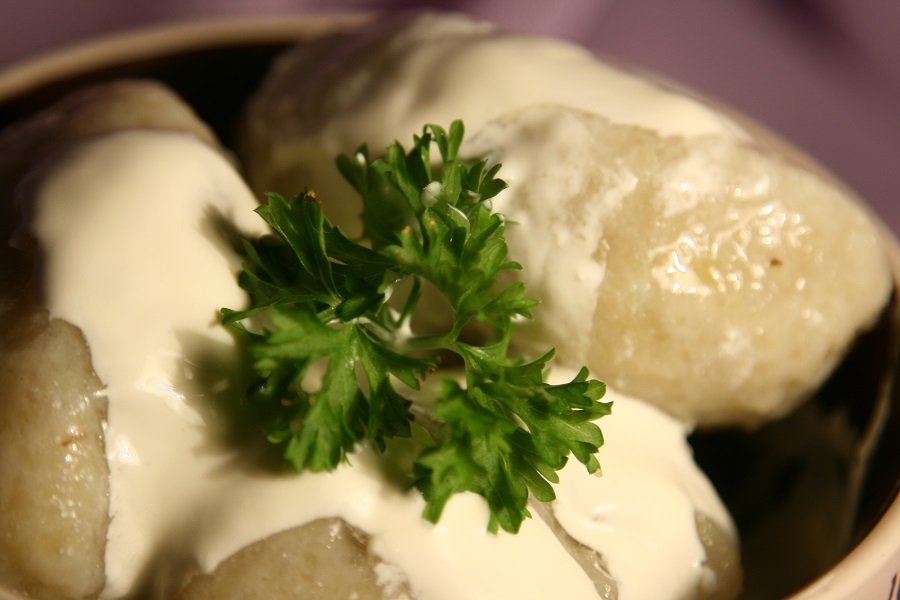 Kletski are jokingly called Belarusian fast food and all thanks to their unconditional popularity and simplicity of cooking. Traditional kletski are flour balls, quickly boiled in boiling water, or, optionally, in milk.
Over time, people started adding meat filling or even using kletski to make soups, but their taste from this only wins. This dish is popular not only in Belarus but also in many countries of Eastern Europe.
Kletski can be served as an independent dish with sour cream and fried onions, or you can add a little roasted chicken and complement the dish with fresh herbs from the garden. Bon appétit!
Also read: Top 5 Belarus Tourist Attractions
Tukmachi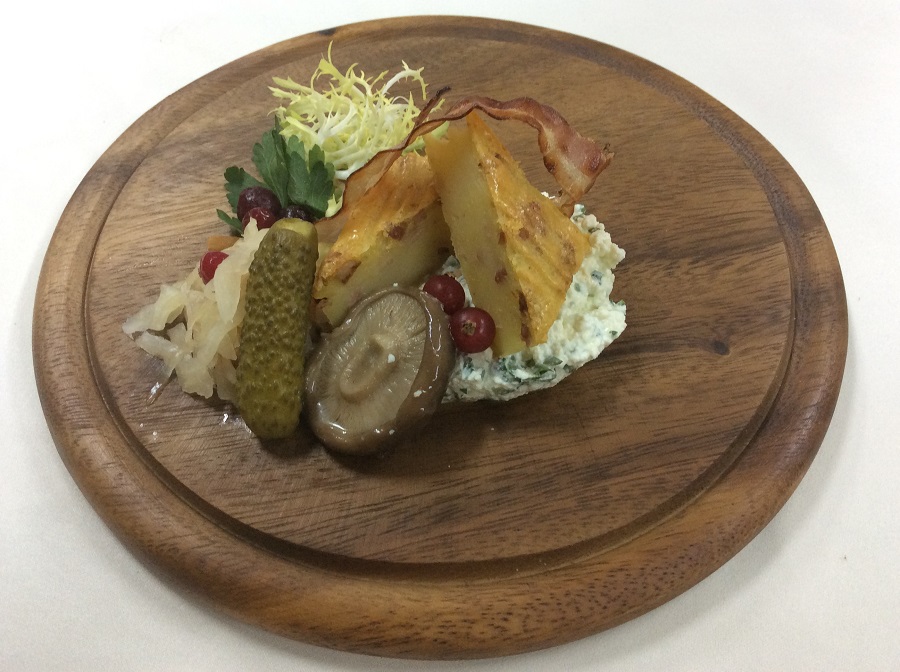 The business card of the town of Kobrin is tukmachi. Something similar can be found on the territory of the whole country, but only in Kobrin tukmachi is cooked according to an old recipe.
Behind the rank-and-file name lies the usual potato casserole, but not everything is so simple. The main feature of tukmachis are onions, pre-fried in fresh fat, which is then added to the casserole during or after cooking. This unobtrusive detail gives the dish a special rustic taste. Tukmachi is served with salted curd and fresh milk.
To cook tukmachi it is enough to fry onions, and then in the same pan, evenly bake boiled mashed potatoes (preferably in the oven or on the grill). The recipe is simple, but the taste is still surprising with its versatility!
Galushki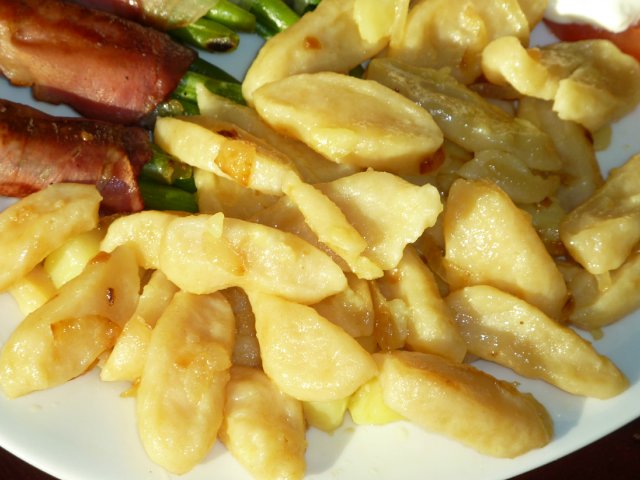 Galushki is a typical peasant dish, which nevertheless can become not only an excellent side dish but also a full dish on your table.
As soon they serve soft and delicate galushki: with meat and garlic sauce, condensed milk, and melted butter, just with sour cream and greens or as an appetizer for soup with bread. In any case, behind their simple appearance, there is an unforgettable taste that manifests itself in different ways (depending on the dishes with which they are savored).
It is not difficult to prepare this dish, it is enough to have flour, eggs, and butter in hand, which are desirable to buy from a generous granny in the Belarusian village.
Learn 50 interesting facts about Belarus
Tsibriki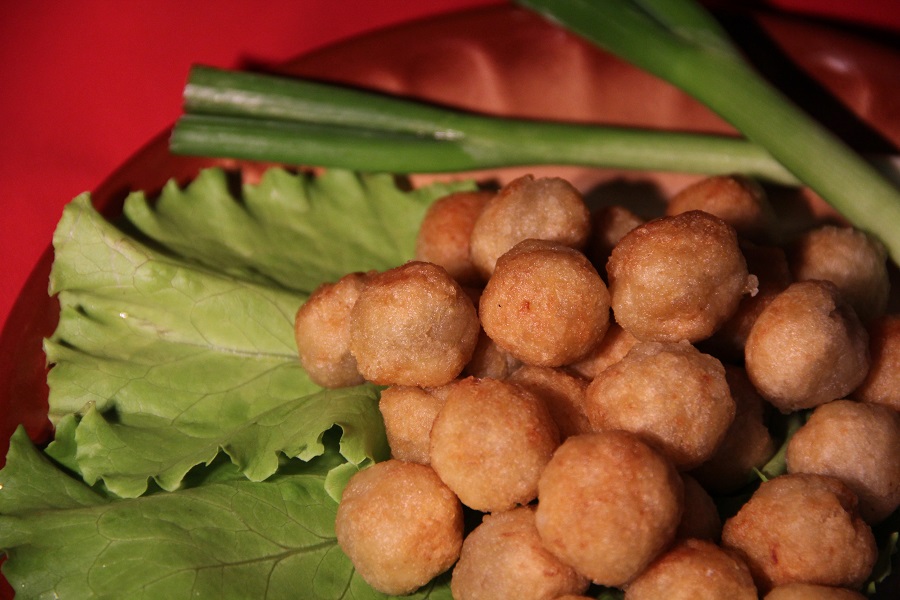 Tsibriki is hard to call a full-fledged dish, but it's a good snack! Tsibriki is potato balls with cheese filling, cooked in a frying pan. An unusual dish will be especially appreciated by beer fans because crispy tsibriki with a cold beer is the best combination for a friendly meeting.
Nalistniki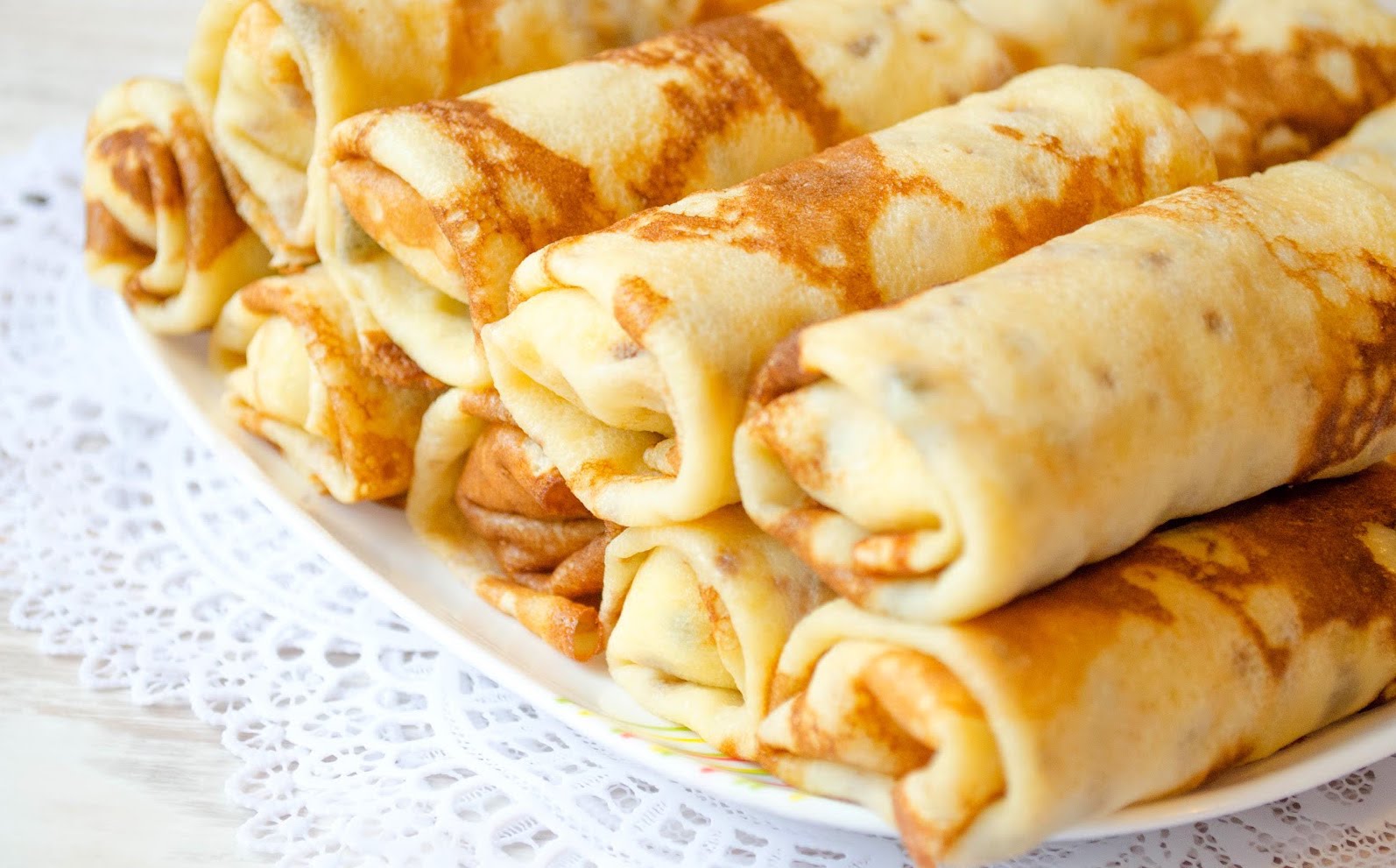 Nalistniki are popular crêpes in Belarus, made from unleavened egg-like liquid dough. In appearance, the nalistniki look like ordinary pancakes, but this is not quite so: compared to the usual pancakes, the nalistniki are much thinner and are used more for serving the dish than for forming the taste.
But what is so special about them, then? It's all about stuffing! Sweet jam, tasty mushrooms, berries from the garden, homemade cottage cheese with raisins – these are just some options for toppings. But the main ingredient is the love with which this dish should be prepared.
Also read: Top 10 Souvenirs to Buy in Belarus
Sashni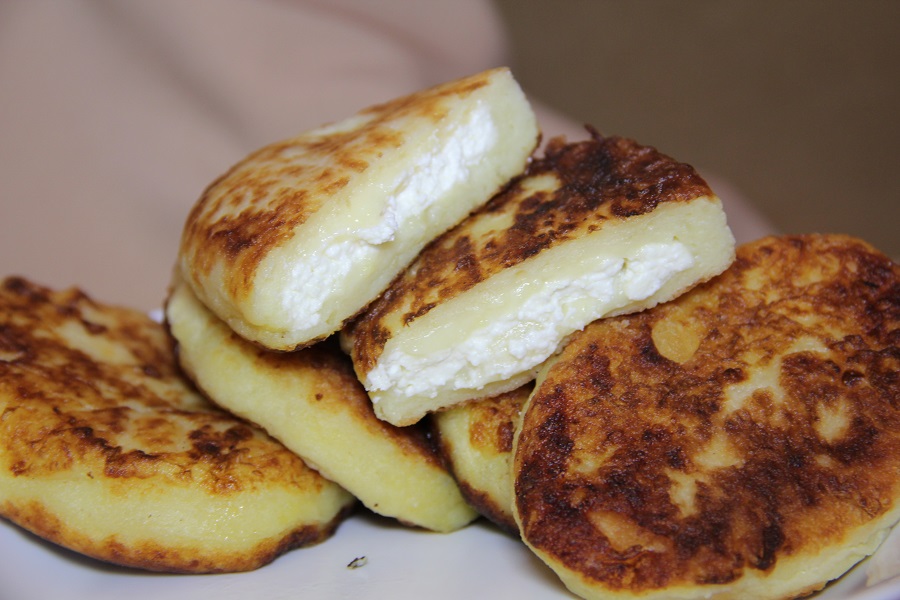 Another variation of the dish from potatoes is sashni. Sashni are small potato cutlets with cottage cheese stuffing. For cooking, you will need an hour of free time and your enthusiasm.
Ingredients you need are potatoes, eggs, flour, and cottage cheese. Let's start with potatoes: they must be boiled, and then mashed to a purée state. Then add flour and egg to the potato mixture and mix thoroughly. After the cottage cheese is mixed with the egg and stacked on the flat cakes of potatoes (you must make them in advance :)), then one cake is covered with another, like a patty, and fried on both sides until golden brown.
The result – a delicate potato in combination with a soft curd literally melts in your mouth! This dish is especially popular with children.
Learn about the best things to do in Belarus with children
Karavai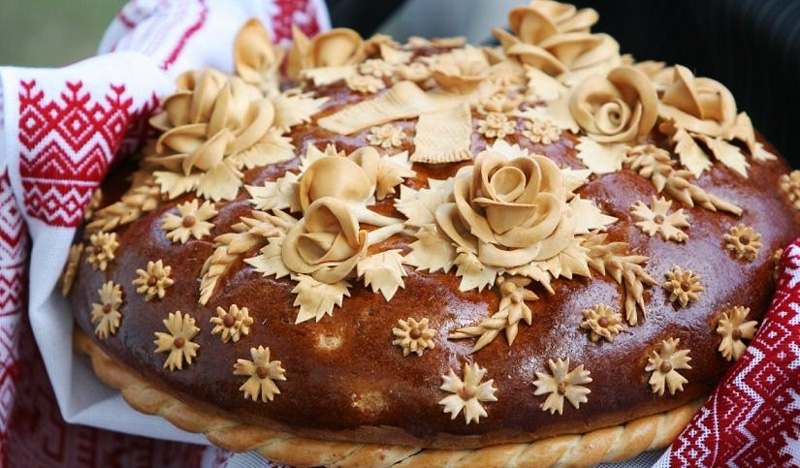 "Karavai, Karavai, choose the one you want!" –  it's a well-known children's game, familiar to all Belarusians since childhood. For the Belarusian culture, the Karavai is not just a kind of bread.
It is a symbol of hospitality and respect for those people for whom this loaf has been baked. The loaf has a rich, very mild taste, which is achieved by adding many eggs and milk. Another feature of the Karavai is its unique appearance. And it's not surprising!
After all, the tradition of giving a Karavai to a newly-married couple is still strong in Belarus. If you were given a Karavai, you must break off a piece, dip it in salt and try it.
Babka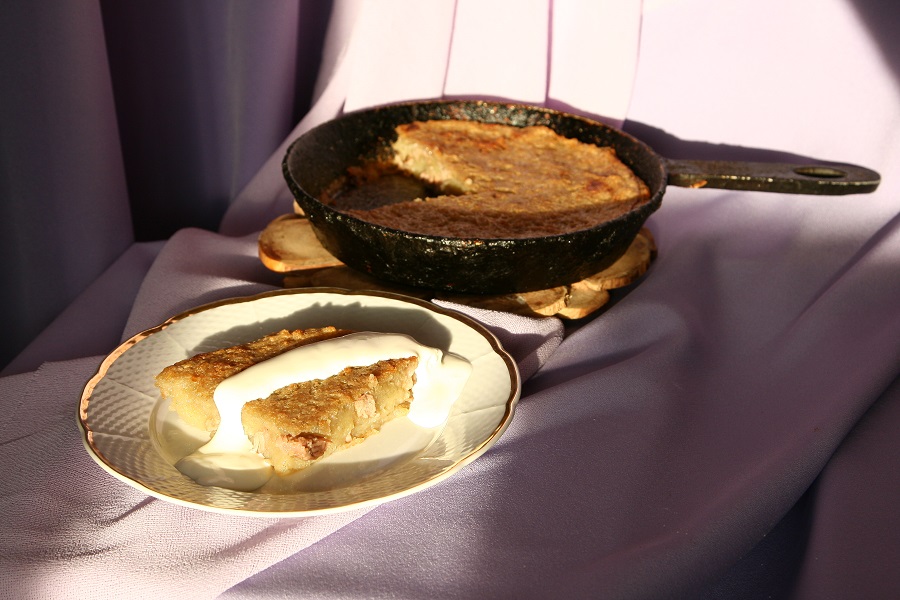 One of the most recognizable Belarusian dishes (in particular, thanks to a strange name) is a potato babka (which means 'old lady'). The dish that has been on both the peasants' and the princes' tables. In short, loved by all.
But what is special about a simple potato casserole called "babka"? The secret is simple: a cast-iron frying pan, natural products, and languishes on the fire do their thing! Delicate potatoes with a light crust, combined with meat and sour cream, will be enjoyed even by those who consider such dishes "heavy."
For cooking enough to grate the potatoes on a small grater, mix with finely chopped onions, pieces of brisket, and salt, and then bake in a frying pan under the lid. The result will amaze you!
Draniki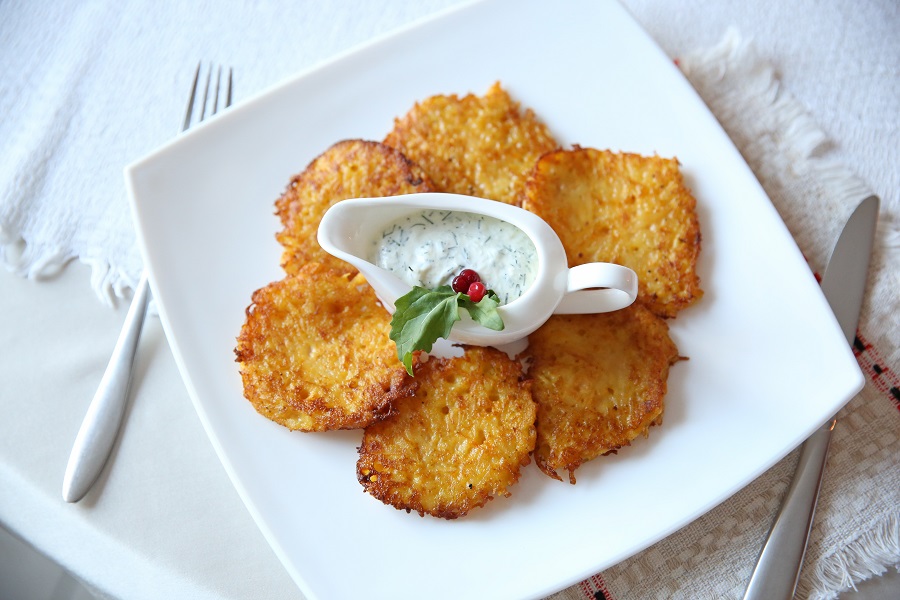 This list would not be complete without mentioning the draniki – the most famous Belarusian dish. Many mistakenly call them simply potato pancakes, but this is a great misconception. The classic recipe is extremely simple: from grated potatoes (pre-salted), make small "pancakes" and lay them on a hot iron frying pan, with a generous amount of oil. At first glance, nothing special, but the taste!
Thin, slightly crunchy pancakes, despite their external miniature, can easily satisfy hunger. They are usually served with sour cream and greens.
These and many other dishes of Belarusian cuisine you can try in restaurants, and then go to the Augustow Canal for new impressions. Bon Appétit!