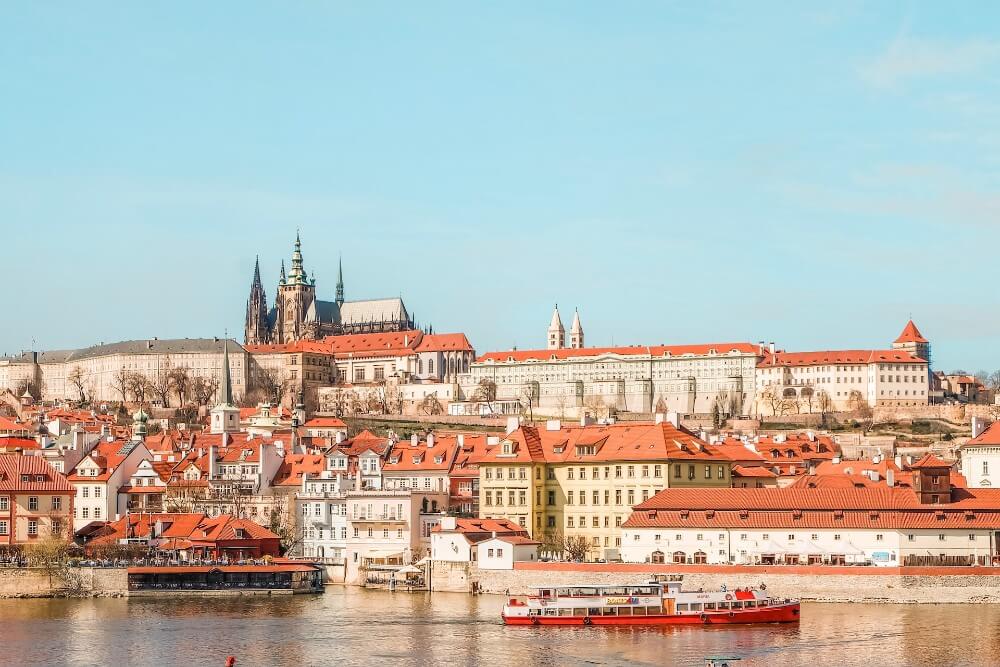 Eastern Europe is one of the areas of the world that have become more and more accessible since traveling was made easier. There are so many fantastic countries with interesting cultures that you may not even be aware of.
An incredible way to travel through this region is by backpacking, so here's a list of gear for an Eastern European journey.
Let's take a look at the basics you need for backpacking, how to pack a backpack, and what will help for traveling specifically through these countries, including some travel essentials.
All of this will be explained in this article, so read on!
Backpack
If you're going backpacking, you better start by getting a good backpack. It shouldn't be too big, as you don't want to be carrying a heavy load all over Eastern Europe, but not too small either, as you need all the essentials for at least a few days of traveling.
A good overall weight of the pack plus everything you need should be around 22lbs (10 kg) so that you can travel on budget airlines without needing to check the bag into the hold.
When packing, make sure to keep your daily essentials (documents, toiletries, water, etc.) near the top of the bag or in the side pockets. This way they're easily accessible throughout the day. Things you don't need as often can be packed further down.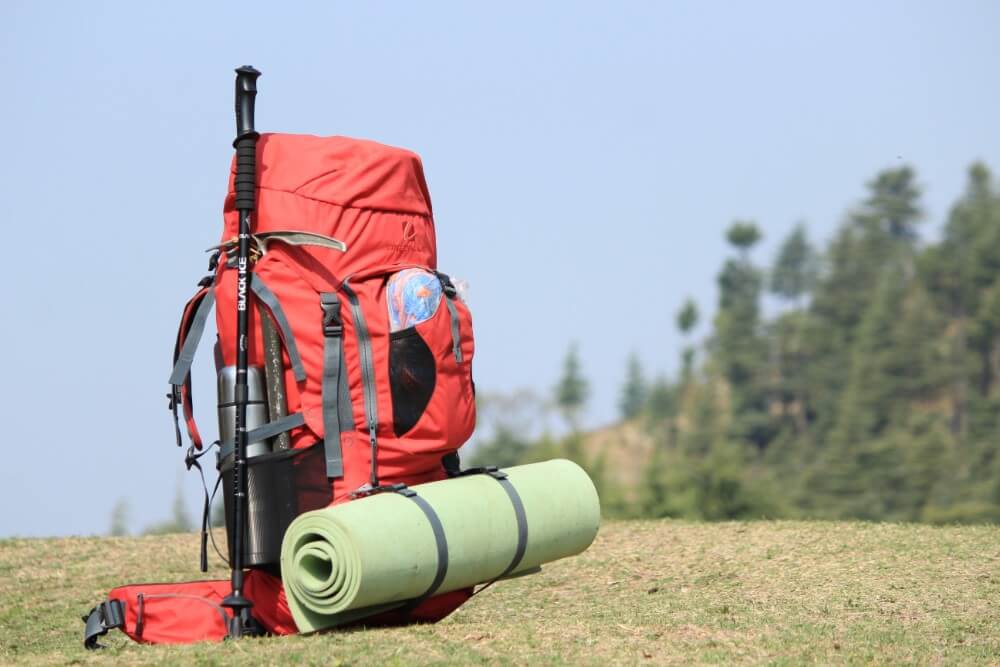 Backpack cover
In Eastern Europe, you're going to travel through so many climates. Sunny skies can quickly turn to heavy rain or even snow. Protect your backpack with a waterproof cover so it doesn't get wet. It will also protect you from intense sunlight, so your bag will last for longer.
Check our trip planner for Belarus
Documents
When traveling through Eastern Europe, you'll have the chance to pass through many fascinating countries in a short amount of time. To do this, you're going to need a passport and any necessary visas. Most countries require that your passport be valid for at least three months, but this can vary, so it's best to double-check before traveling.
If you're a US citizen, you can travel through most Eastern European countries without a visa for up to 90 days. There is a difference between Schengen and Non-Schengen Area countries in Europe, but most agree on this 90-day rule. The main exception is Russia, which requires travelers to apply for a visa.
Money
Exchanging money can be tough, and if you want to travel through Eastern Europe, you're going to need to do it often. Make sure to do your research so that you're well-prepared. You'll need the Euro in Latvia, Czech koruna in the Czech Republic, Bulgarian lev in Bulgaria, and that's not all.
Get a list of the various currencies and exchange rates and do some calculations on your phone so you know you're paying and receiving what you should.
It's easy to exchange money in big cities. However, if you're planning on heading out to the countryside, make sure you have enough cash as it will be harder to exchange and there will be fewer places that accept cards.
A good way to deal with exchange rates is to get an app and/or card that operates in numerous currencies and has good rates – e.g. Revolut. You can pay in any currency with its virtual or real card, and it charges you in your currency with almost no exchange spread and no commission.
Clothes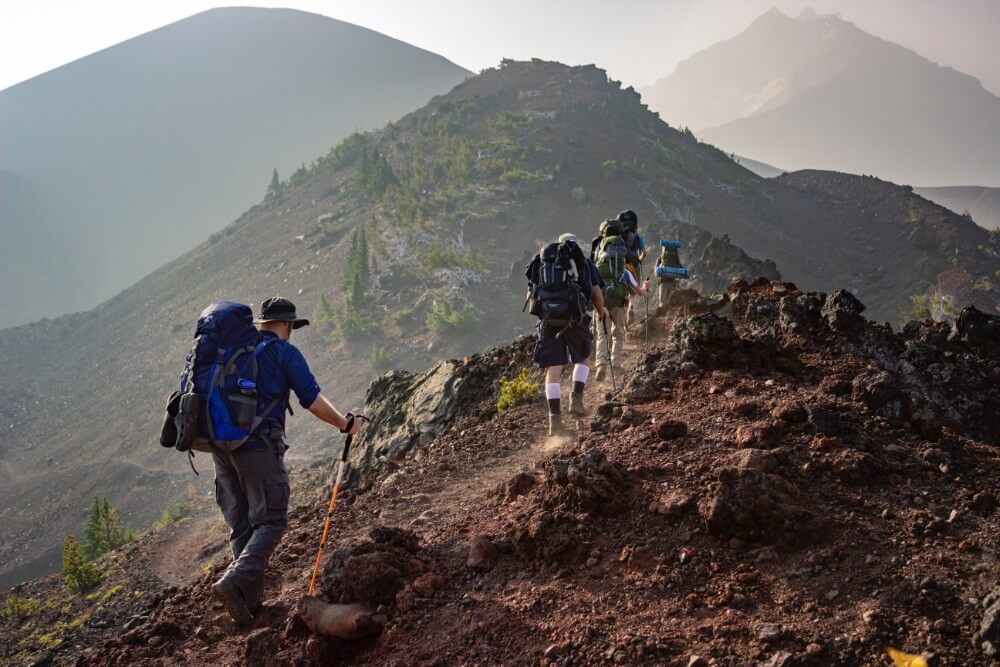 Clothing is going to take up most of the space in your backpack, so make sure you take absolute essentials and the right amount. You'll obviously need underwear, some trousers, shorts, shirts, and t-shirts, as well as a sweater to keep you warm. Try to find the best materials for these items. Merino wool, for example, is very lightweight but great at keeping you warm.
Eastern Europe is made up of many countries with many climates. Croatia tends to be a lot warmer than Estonia. Poland can range from -17 °F (-27 °C) in the winter to 80 °F (27 °C) in summer. Depending on the region and the time of year, aim for warmer or cooler clothes. And make sure to bring a light rain jacket, as you can never be sure when it will start to pour.
Check these top 5 tourist attractions in Belarus
Shoes
When carrying a heavy backpack, you're going to need proper support on your feet. A good pair of walking or hiking shoes are essential. They should be light, sturdy, and preferably breathable to keep your feet dry and fresh.
It's also a good idea to bring flip-flops or sandals if you're going to be staying in hostels and anywhere you'll be sharing a bathroom. They'll also be handy for trips to the beach.
Hat
Just like with clothes, pick a hat that suits the weather you'll be traveling in. For winter, get a good wooly hat that will keep you warm. In summer, a cap is a good choice to keep the sun off your eyes or neck.
Sunglasses
Sunglasses are another protective accessory that will keep your eyes safe throughout the year. The sun can be harsh in summer, but also in winter as it reflects off the snow. Look into polarized lenses that filter 100% of UV rays. These will protect your eyes as well as reduce glare.
Towel
Towels can come in handy in many situations. Use one after showering, for drying off after getting caught in a rainstorm, or for lying down at the beach. Avoid large towels, which are heavy and take up too much space. Microfiber towels are extraabsorbent and take up very little space.
Toiletries and Bag
Get yourself a waterproof bag that can hold all of your toiletries. This way you can hang it up in the shower. Fill it with bottles of shampoo and shower gel, toothpaste, a toothbrush, and anything else you find essential. Avoid large bottles as they will only weigh you down. You can refill smaller ones throughout the trip.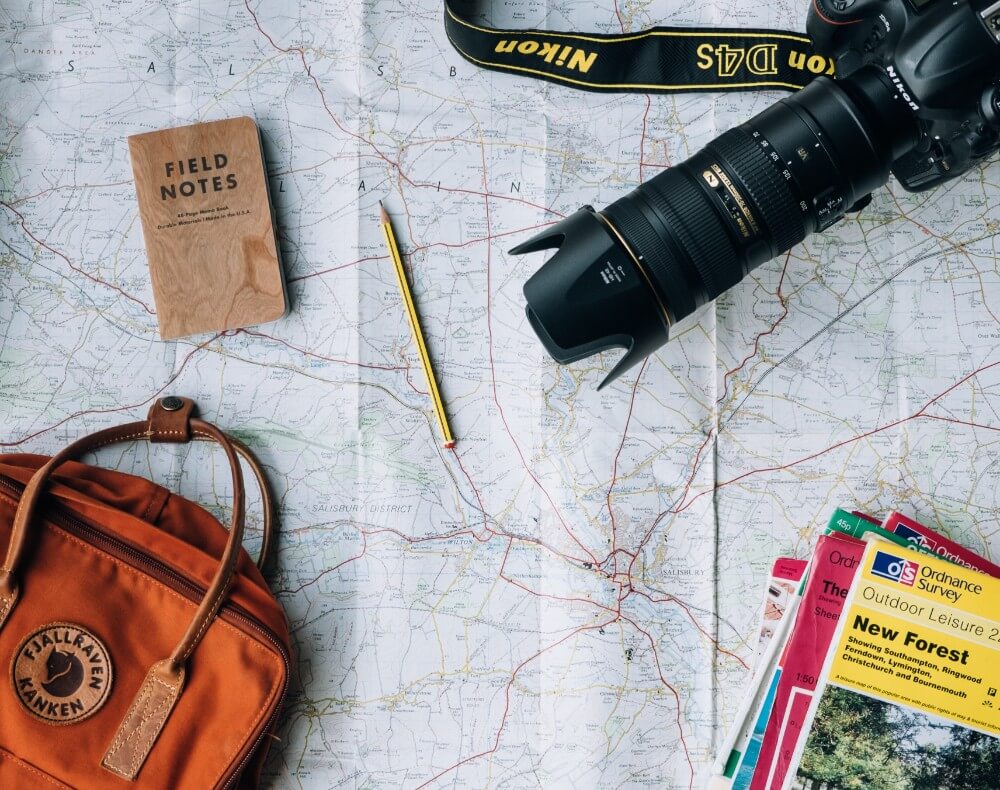 Water bottle
Whatever the weather, it's very important to stay hydrated. Bringing a reusable water bottle with a built-in filter gives you the chance to fill up anywhere so you don't have to worry about spending money. It's also much better for the environment, as you avoid single-use plastic bottles.
Medication Bag/First Aid Kit
It's quite likely that your body will need some extra support during a long journey, so think about packing a bag with any medication, hygiene, or first-aid necessities. These can be anything from a pack of paracetamol to sanitizer to allergy medication.
If you're expecting your period during your trip, this kit can be a good choice for storing tampons, pads, diva cups, etc. Wet wipes and tissues are another great addition. Make sure this kit is easily accessible, as you never know when it will be needed and you won't want to waste time rummaging for it.
Padlock
Bringing a padlock when backpacking is a good idea to keep your items safe. You can use it to lock your bag while on public transport to avoid theft or even just the zip coming open accidentally. And if you're staying in hostels, they usually provide lockers but not the locks. Put your valuables in and then close it up with your padlock.
Phone
Phones have become incredibly useful gadgets as they get more and more advanced. Aside from the obvious communicational reasons, you can use them to look up transport info, consult the best days to book a hotel room, and check exchange rates. They're also great for translating, which makes them one of the most important things you need to bring to Eastern Europe as there are so many varied languages.
Charger/Power bank
You'll need a charger to keep your phone full of power, so make sure one is packed into a convenient pocket of your bag. Most countries in continental Europe use the same two-pin plug system, so bring an adapter or buy a cheap one when you arrive.
A power bank can also be a useful gadget if your phone needs a boost of energy and there aren't any available sockets nearby. Once you get back to your hostel, charge it up with your new European charger so it's ready for the next leg of your journey.
SIM Card
The best way to have a cheap internet connection when traveling through Europe is by getting a local SIM card. You can get options with high amounts of mobile data so you won't run out over the course of your trip.
Thanks to the European Union's regulations on roaming, you have almost 10 GB of data before any extra charges occur. This is valid for the many Eastern European countries in the EU, including Lithuania, Slovenia, and Hungary, among others. In countries outside the EU, prices will be higher. However, a European SIM card might still be cheaper than one from the US, for example.
If you're traveling to Belarus or Ukraine, it is advisable to get a local SIM card. This way, you won't have to pay for roaming, and the price for unlimited high-speed internet with calls is usually around 5 euros a month.
For 7-8 euros, you can get one in Poland and use it all over the EU with some limitations.
Phrasebook
This isn't an absolute essential, but I'm sure there are those of you who enjoy a concise, physical resource to guide you through your travels. A good phrasebook will give you tips on the most basic phrases to use daily, as well as local customs and cuisine.
You may be thinking that to travel through Eastern Europe you'll need an extra bag just for phrasebooks as there are so many languages. However, some book publishers offer compact guides that will help you learn phrases from Albanian to Macedonian to Slovakian.
Check these 5 routes for traveling around Belarus
Author Bio: Luke Redmond
Irish-Portuguese writer and musician.  A regular contributor at FidisTravel.com. Interested in traveling and discovering local food, film, and reading.