If you've been planning a trip to Minsk and have some casino betting in mind, just read on to find some of the top establishments in the city to enjoy a great night out.
Shangri La Casino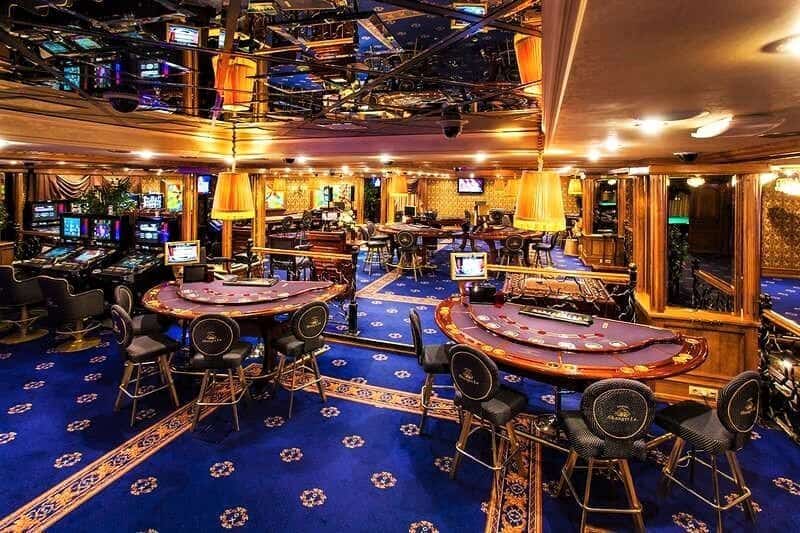 There are plenty of great casinos in Minsk, with betting establishments to suit the wallet of every player from those with plenty of cash to splash to those who have slightly more limited means.
But if you do have a lot to play with here are some of the top places in the Belarusian capital to visit.
Located in the heart of the city is the Shangri La Casino, a cosy setting to find out if Lady Luck has smiled on you that day.
VIP players have two exclusive zones, and there's haute cuisine available so you can celebrate your wins in style, or cheer yourself up if things haven't gone quite as well as you'd hoped. Minimum stakes for most tables game is around $2-10, with upper limits of $500-3,000.
The latest slots machines are available to play, again with a wager variance to suit your preference. Poker fans have a variety of games to try, including the popular Texas Holdem, as well as Omaha, Russian, and Caribbean.
Check our list of the best casinos in Minsk and around Belarus
A Friendly Belarusian Online Casino
Minsk has many attractions for visiting tourists and well-to-do residents, but sometimes the convenience of online casinos is hard to beat. If you only have a little time to spare, or you just fancy a change of pace then JackpotCity Casino serves Belarusian players who want to engage with the latest slots and classic table games.
Online casinos nowadays are made to be fully compatible with mobiles, so whether you're using a desktop, laptop, smartphone, or tablet to access the site you can enjoy a wide range of card games, roulette, slots, and many introductory bonuses to let you start off with the best possible chance of finishing ahead.
Playing online can be a great way to enjoy yourself if you fancy a bet but don't have enough time to get to a real-world casino, and the doors never close on the internet.
Opera Casino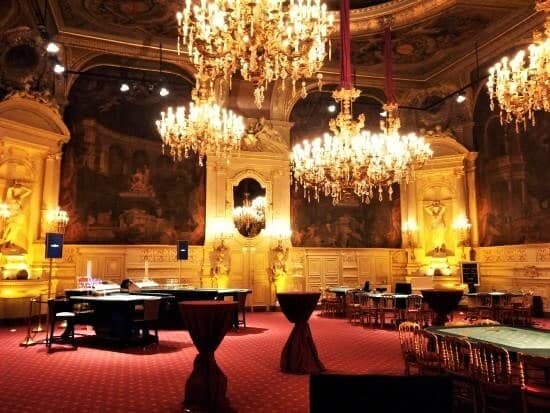 A night at the Opera Casino is a fine way to spend an evening, especially for sports fans who can take a break from betting (or watch a sports bet result) on the impressively large sports and events screen.
This casino is located within the Beijing Hotel, making it perfect for guests, who can also benefit from the restaurants (which offer both Chinese and European culinary treats), fitness center, and swimming pool.
It's also conveniently close to the Gallery of Contemporary Art, and the Belarusian National Arts Museum, so visitors can easily spend the day perusing world-class creative works and the night having fun in Opera Casino.
Every month the Opera Casino hosts a Wheel of Fortune club party which involves various shows featuring Russian and Belarusian stars.
All year round players can choose from multiple betting halls (Bolshoj, Grand, Chaliapine, Imperial) in addition to a private poker room for card sharks. Speaking of which, there are a number of different poker styles available, including Texas, Omaha, and Russian. Maximum payouts range from $50,000 to $300,000.
On top of the extensive poker opportunities, players can choose from roulette, punto banco and blackjack, with fantastic food from the Louis XIII restaurant keeping guests satisfied.
Belarusian casinos have always been <a href="https://www.theguardian.com/world/2015/oct/19/down-on-their-luck-minsk-casinos-hit-by-russian-downturn">particularly popular with players from Russia and elsewhere in the world, and are familiar with bouncing back from difficult times for tourism (this time from COVID-19).
Victoria Cherry Casino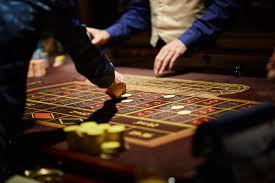 Popular with foreign tourists, in particular the Chinese, Victoria Cherry Casino is located on the 9th floor close to the Svislach river.
As with other top Belarusian casinos, poker is a top draw, with a quintet of rulesets available, namely: Russian, Texas, Oasis, Ultimate, and Open. Bet limits range from $5 at the low end to $500 at the upper threshold. American and Russian styles of roulette are also on offer.
Players who prefer blackjack, punto banco, or slots are catered for at this small but expensive gambling club, which also features an in-house currency exchange facility.
Not to mention there's plenty of alcohol at a low price to help you drown your sorrows or celebrate in style.
There are lots of great attractions to enliven life in Minsk, from classy live performances at the National Academic Bolshoi Opera and Ballet Theatre to the calming natural beauty of the Minsk Botanical Garden, and the animal delights at Minsk Zoo.
But if you're in the mood for dice, cards, roulette, and slots, these great casinos offer hours of entertainment, and the chance to finish in clover.
Check the best restaurants and best bars to go in Minsk