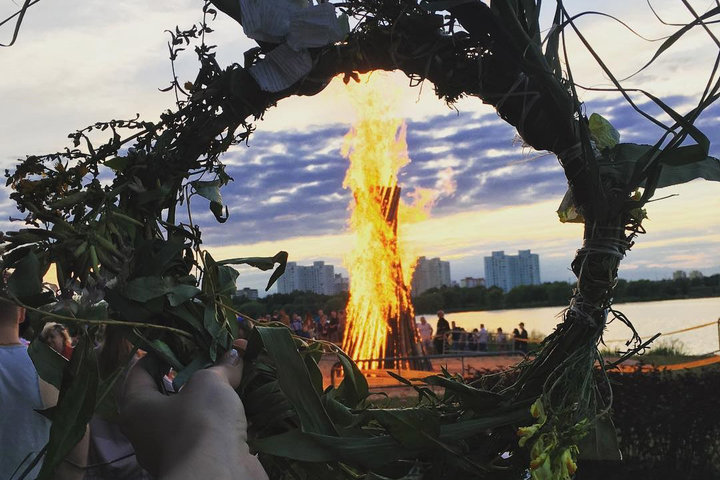 Midsummer, and you still haven't been able to have a good time? It doesn't matter, there are so many interesting things ahead: Dreamland foam party, Ratomka obstacle race, Amy Winehouse private secrets show, Gong night meditation party, silent open-air festival, classical Jazz quartet performance, celebration of Ivan Kupalya night and much more. Minsk invites its guests to spend time unforgettably!
So, the top 7 events of June 2019, both free and paid, which are worth visiting.
A foam party!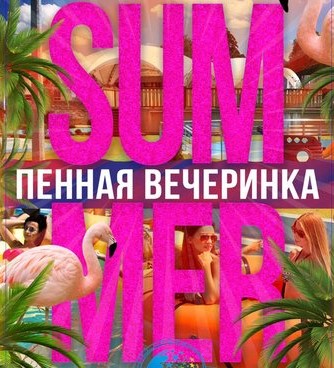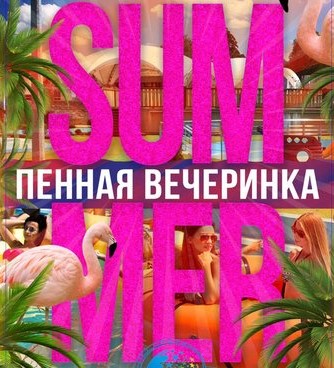 What: foam party
Where: str. Orlovskaja 80, aquapark Dreamland
When: every day of July at 14:00 and 16:00
Price: from 14 rub.
На дворе самая середина лета.
Outside is the middle of summer. The heat makes us hide in a cozy cafe, shady parks, the soul wants something interesting, but the body still pulls you to cool … The ideal solution to the problem: a water park!
Pool-river for lovers of peace, slides for adrenaline, animators, children's area, food court —what else is needed for the atmosphere of the resort?
At 2 and 4 o'clock for the animators offer guests to join the foam party: a huge gun, a soft lawn and excellent music.
You are waited for: 
Top Minsk DJ
Best MC
GO-GO
Where else to spend time in the summer heat? Do not forget swimsuits!
Amy Winehouse: Family Portrait (16+)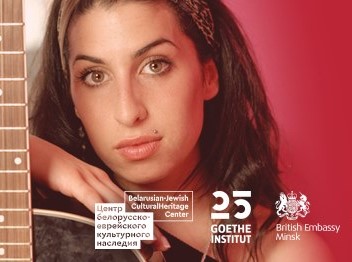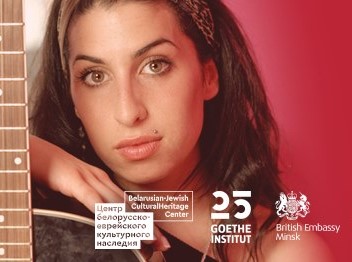 What: exhibition
Where: sq. Svobody 15, Art gallery of Mihaila Savickogo
When: till 31 of August, from 11:00 till 19:00.
Price: 10 rubl.
Did you know that Amy Winehouse — the winner of the Grammy Award, the idol of millions — has Belarusian roots? Great-great-grandfather Amy and his family emigrated from Minsk to London in 1890, despite the distance, the family cherishes the memory and history of their ancestors.
The exhibition was created in 2013 in London with the participation of Amy's older brother, Alex Winehouse, who prepared affectionate words about his sister, which makes the exhibition look like a guest of the Winehouse family.
Guests will be able to see: unique family shots, her guitars, records, Grammy figurines, and even a collection of favorite clothes.
The exhibition in Belarus is a symbolic completion of its history and the return home of the entire Winehouse family. Especially for Minsk, the exhibition is passed for the last time. This will be the first and only exhibition in the CIS countries, after which it will be disbanded and the exhibits will be returned to the family of Amy and other owners.
"But most of all I dream of becoming very famous. Perform on stage. This is the goal of my life. I want people to hear my voice and just … forget about their problems for at least five minutes. I want to be remembered as an actress, a singer, remembered for full halls at concerts, full halls on the shows of Broadway and West End. Because I just … was myself. "— from the work of Amy, which is also presented at the exhibition.
BettaOCR Race (4+)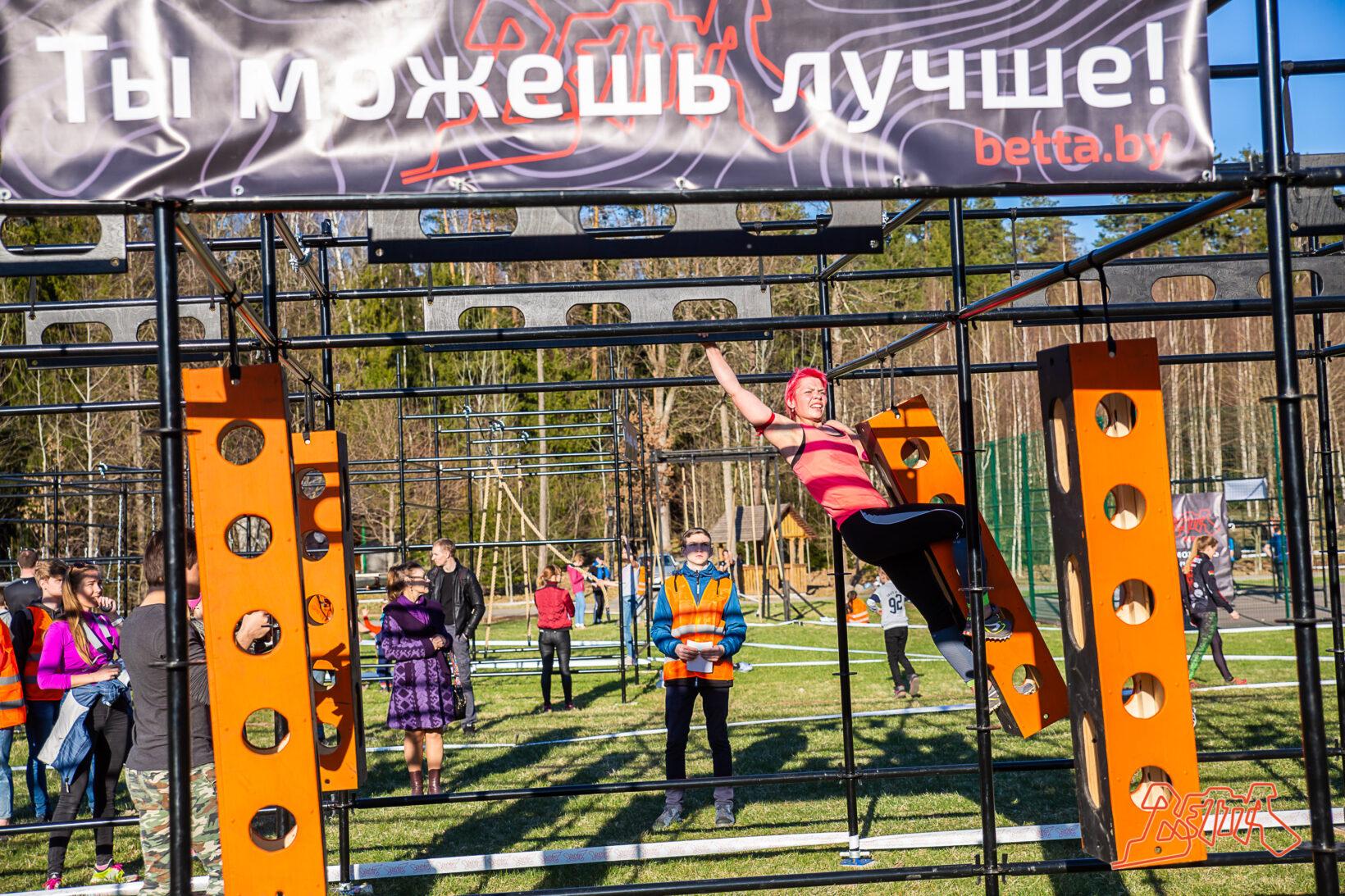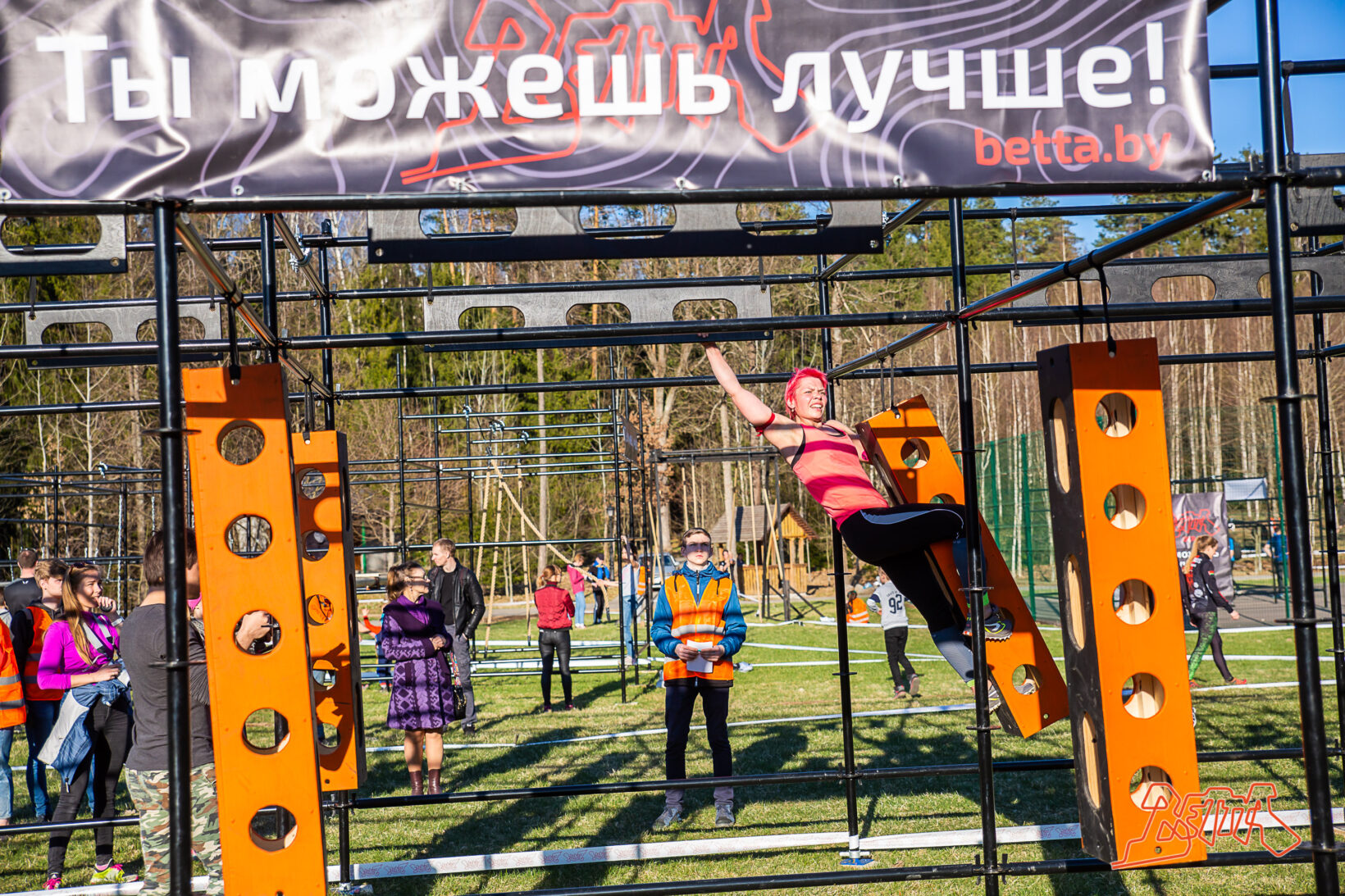 What: activity
Where: Ratomka, Equestrian Center Stadium, str. Korickogo 136
When:  from 19 of July till 21 from 10:00 till 22:00
Price: 25 rub. over the trail and till 55 rub. for the long hurdles race
The test of oneself in everyday life gives us the necessary movement, diluting the monotonous work with vivid impressions. Give yourself endorphins!
The competition program is scheduled for 3 days: 
19.07.2019 you are waited for SPRINT (3+км, 15+ obstacles) and NINJA for very well prepared (0,5 км, 10+ obstacles)
20.07.2019
An activity for children of 4-16 years ( 0,5-5 км, 10+ obstacles)
TRAIL (5+/10+ км) — cross-country running
LONG (12+ км, 40+ obstacles)
21.07.2019
OPEN (6+ км, 20+ obstacles) fro the beginners
TEAM: 4+ participants, at least 1 girl (6+ км, 20+ obstacles)
HoReCa TEAM: 4+ participants (5+ км, 20+ obstacles)
Registration is open until July 14.
No one will leave empty-handed. You'll get:
finisher commemorative medal;
branded silicone bracelet (for SPRING, LONG, TEAM)
chip timing, online results;
drinking water at the finish and at a distance;
RED BULL cold drink at the finish;
the right to use the "kindergarten" on the second day of the competition;
Also, guests will be available:
free parking;
access to locker room and wardrobe;
luggage storage;
warm shower and toilet;
first aid;
Kinemo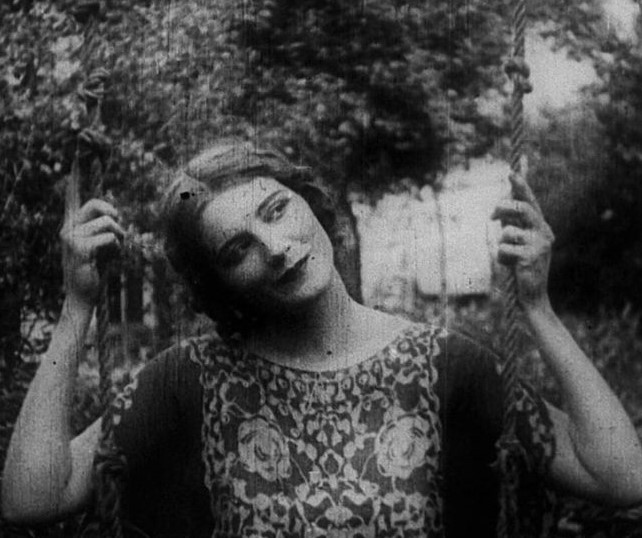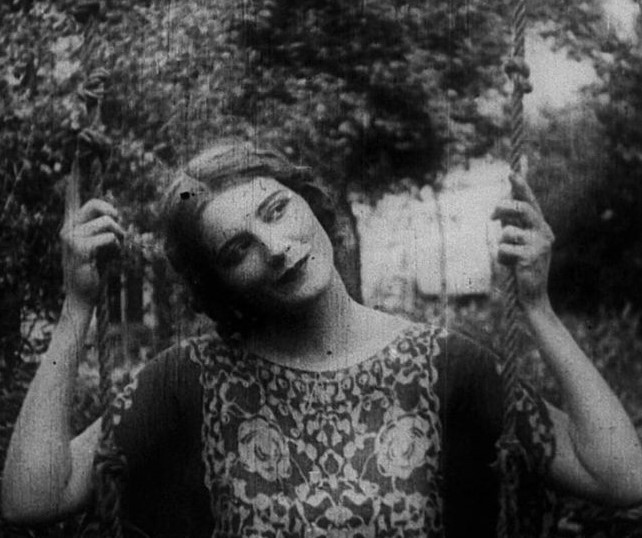 What: silent film festival
Где: Museum workshop Z. Azgura, str. Azgura 8      
When: 11 of July from 21:30
Price: 10 rub
Silent cinema in the open air from the Association of Young Belarusian Composers, what else to add? Is that a company of like-minded and good weather.
Program:
13/06:
MECHANICAL BALLET (France, 1924)
BOXING DUEL (Belgium, 1927)
THE PRESUMED GHOST (Germany, 1928)
One of the first surreal films.
MESIE FANTOMAS (Belgium, 1937) The only film by the Belgian writer Ernst Moorman.
20/06
CAMERAMAN (USA, 1928)
Comedy about the misadventures of a street photographer.
27/06
FROM DAWN TO MIDNIGHT (Germany, 1920)
A masterpiece of the era of German expressionism.
04/07
MOUNT CAT (Germany, 1921)
Comedy, which was filmed three years after the First World War.
11/07
ADVENTURES OF THE FALSE (USSR, 1929)
One of the rare children's films of the Kiev film factory.
All screenings will take place in the open air: do not forget to dress warmly, rugs, blankets, umbrellas and excellent company.
Learn more about best festivals of Belarus in 2019.
The Ari Roland Jazz Quartet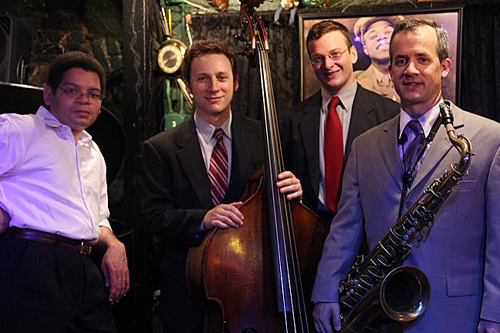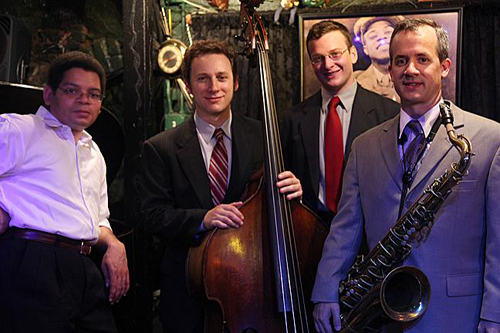 What: jazz music concert
Where: Upper town, sq. Svobody 23а
When:  9 of July at 19:00
Price: from 10 rub.
The Ari Roland Jazz Quartet (consisting of Zaid Nasser, alto saxophone; Chris Byers, tenor sax; Joseph Farnsworth, drums) is inspired by the jazz music of the "Golden Jazz Age" of the 1930-1950s. The compositions of jazz legends are performed: Charlie Parker, Disi Gillespie, Billi Holliday, and original works recognized by critics and the public. The quartet in every way attracts young musicians from different countries to develop the jazz movement.
The Ari Roland Jazz Quartet has a tight touring schedule, in which there was a place for our Minsk. If you want to hear real classic jazz performed by virtuosos — hurry for the tickets.
Kupale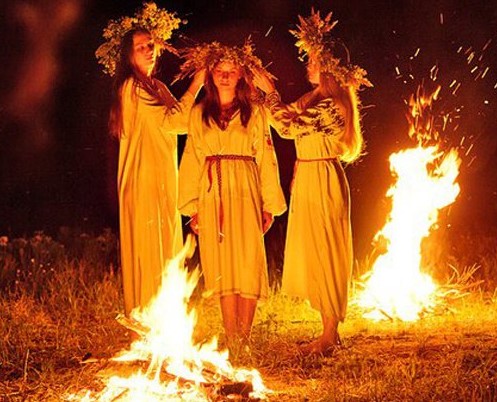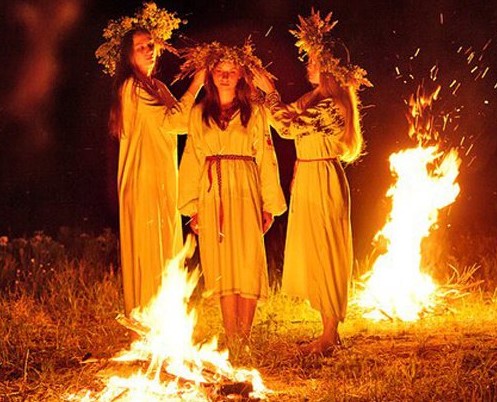 What: festival of the Slavic holiday
Where: Park-museum of interactive history "Sula"
When: 6 and 7 of July from 12:00
Price: 10 rub., schoolkids — 5 rub., preschoolers — free.
Searching for a fern flower, weaving wreaths, ancient fortune-telling on a betrothed, the choice of the king and queen (Kupalezha and Kupalinka), dancing and songs around the fire in traditional dresses … what could be more atmospheric and more romantic? Thousands of girls and boys are "charged" this night with the power of love for the coming year.
Belarusians celebrate Ivan Kupalye's holiday like their ancestors. Earlier on this day (either on July 7 or on the night of June 23-24, in connection with different calendars), a ceremonial ceremony was held to strengthen the power of nature and improve yields. Now, the day of Ivan Kupalye is a holiday for romantics and those seeking love.
Gong night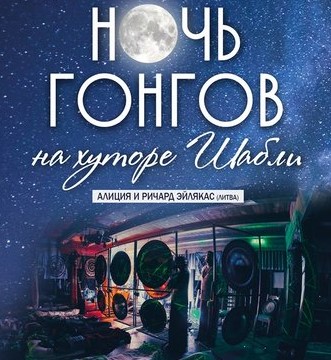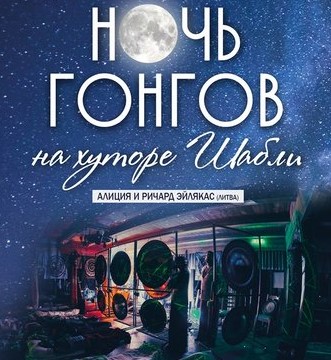 What: party
Where: Chabli farm, Maloe Zaprudye village
When: from 19 to 20 of July at 19:00
Price:  if paid on the spot – 50 rubles, if paid before July 10 – 40 rubles, from July 11 to July 18 – 45 rubles, from 12 to 16 years old – 30 rubles, up to 12 years free of charge (necessarily subject to parental control).
Transfer by bus: until July 18 – 20 white. rub. for delivery in both directions: from Minsk (departure on July 19 at 19.00 from Kamennaya Gorka), from the farm (departure on July 20 at 09.00).
Tent rental — 10 rub.
Google payment https://goo.gl/vyLs2y or by phone +37529 7 707 238, +37529 605 56 51     
The night of gongs is a meditation night from sunset to sunrise, cleansing of the body, peace of mind, the harmony of the nervous system – that which is necessary for replenishing vital energy.
Do not miss the chance to get to know yourself again in the company of like-minded people.
A little bit about the Gong Nights program:
19:00 – 21:00 – Arrival of participants, registration and installation of a scarf. No hurry, it is better to come early.
21:00 – 21:15 – Cultivation of a large purification campfire. Everyone can take with you what you give as a gift to the fire of purification.
21:15 – 22:30 – Ceremony of Gratitude and intentions. Bring with you a tambourine or rattles to play together around the fire.
22:30 – 23:00 – Silence. Final preparations for the Gong Nights.
23:00 – 24:00 – Hong Meditation. Famous gong-masters, sound therapists Alicia and Richard Eylakas (Vilnius) play.
24:00 – 7:00 – Hong-meditation gently turns into a space gong-lullaby, during which the participants in a dream are under the ongoing healing effects of Sound.
7:00 – 8:00 – The end. Morning tea
8:00 – 8:30 – Back to Minsk.
On the farm you will be offered tea and cookies. Just do not forget the tent and a good mood!
Are you planning to visit Minsk? So you should read this.
It was the top 7 events in Minsk in July 2019. Subscribe to us on social networks in order not to miss the top of the next month!