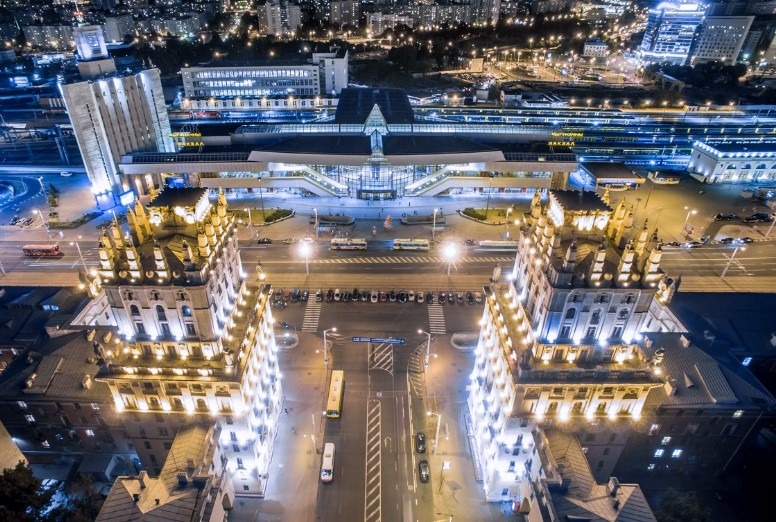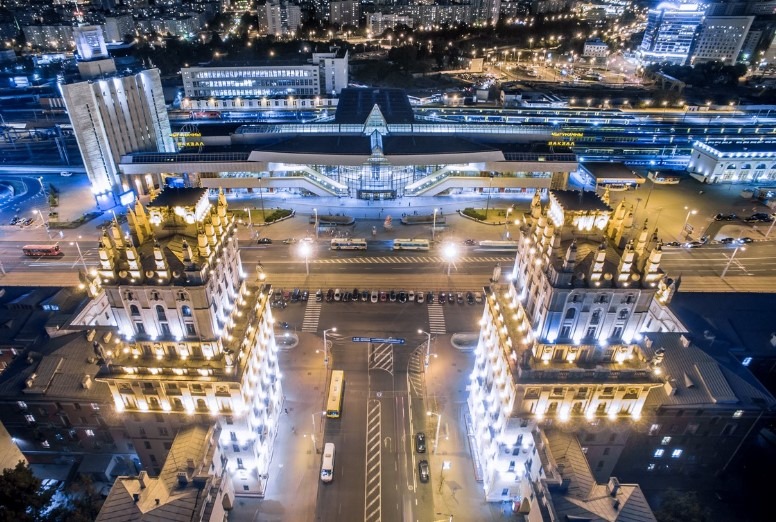 Here came the first month of autumn. But this is not the time for sadness, because it's time for Minsk to plunge into the best autumn events! In September you will have: a sensual statement of love "Arche & Ket", relax evening from MuzzicLETO in the Botanic garden, a music festival Jet 2019, the performance of a mysterious group of Magic Sword, the charity party "Neon wine", Garage Screen Film Festival, a classical music concert in the Planetarium "Music and stars" art Festival Performens and more.
So, the top 8 events of September 2019, both free and paid, which are worth visiting.
MuzzicLETO in botanic garden. PostScript (0+)
What: musical evening
Where: str. Surgsmovа 2в, Botanical garden
When: 5 of september at 18:00
Price: total ticket — 5 rub., preferential – 10 rub..

Have you got time to visit the atmospheric relaxation of the evening "MuzzicLETO in the Botanical garden" this summer? If you have not, now is the time to visit the Botanical garden before the coming cold weather and enjoy the music and nature: September 5 will be a kind of completion of the project — a PostScript.
We remind you that the Botanical garden is home to more than 14,000 plants from all over the world, a place that allows you to forget that you are in the city center. "Cool, what sort of flowers?"- Do not forget about the beautiful year-round greenhouse, but grab blankets still worth it. In case of bad weather, the event, of course, will be moved to another point.
You can also warm up with hot tea and delicious food in the food zone.
A few information about the program:
18.00 Interactive exhibition of authentic Belarusian folk instruments from the Museum of Ivan Kirchuk.
19.00 Concert Ethno-three " Trinity»
What: fest
Where: str. Oktyabrskaya 16, corpus 27, Ок16
When: 14 of September at 22:00.
Price: from 20 rub
Immerse yourself in an in-depth study of the musical diversity of rave culture at the Jet 2019 festival: you will see Jetsounds cosmic corporation amd Re:fresh Group.
Here will be 3 dance floors and 3 the scenes.
On the stage № 1 – ATOM TM (you might know him by one of the 20+ alias: Uwe Schmidt, Atom Heart, Lisa Carbon, Coeur Atomique, Datacide, Flanger, Flextone, Odd Machine or Señor Coconut)
ATOM TM is an unsurpassed German musical conceptualist and experimenter, author of at least 25 albums, a veteran of the German experimental techno scene.
№ 2: expects Onur Özer: he is a leading exporter of warm Turkish sound to German cities, a representative of Frankfurt Cocoon and the famous minimal wave label Vakant.
№ 3: Open Air stage. Acrobat – he is a music shaman od the main sites of Thailand (specifically Koh Phangan), as well known as the resident team Jetsounds dj Horse.
Learn more about best festivals of Belarus in 2019.
What: concert
Where: av. Partisantsky 6а, Bar Bruge
When: 21 of september at 20:00
Price: from 27,5 rub
Mysterious Idaho band Magic Sword went on their first tour of Europe. The mystical trio is known to many people not only thanks to the game "Hotline Miami 2″, but also on a smart trailer from Marvel to"Thor: Ragnarok".
So, according to legend, three guys from America dressed in robes and went across the ocean to explore new lands — to look for the Chosen one. Only the Chosen can stop the shadow of evil spreading across the world and restore balance in the Universe. What if it turns out to be you?
Neon wine (21+)
What: charity party
Where: str. Nemiga 3а, The Wall Minsk
When: 7 of september at 23:00
Price: from 10 rub
Charity is a popular cause, especially when it is so much fun! Neon wine is a party that unites art, music of different directions and, at the same time, raises funds to help our four-legged friends, because in Belarus, unfortunately, there is not so much funding for shelters for homeless animals. Neon wine encourages everyone to have a good time.
The party will be held in The Wall on 2 bridges that connect Revolutionary street and shopping center "Nemiga 3". The organizers promise the guest 2 dance floors, unique sound and light, space scenery, juicy line-up of local artists, as well as a performance from OTRADA and a charity auction.
Neon wine requires a dress code: entrance only in bright outfits. But if you do not have such-it does not matter, you can make yourself fluorescent makeup or paint clothes catchy inscriptions on the spot in acid beauty bar.
Go to the animal rescue party!
Garage Screen Film (16+)
What: film festival
Where: str. Azgura8, Museum workshop Z. Azgura;
Cinema Racets, side street. Rabochiy 3
When: from 12 of september
Price: from 7 rub.
Garage Museum of modern art together with Cinemascope project will present for the first time Garage Screen Film Festival in Minsk this year: Garage Museum of modern art film festival, which will be held at 2 venues: cinema "Rocket" and Memorial Museum-workshop of Z. I. Azgur.
In total, the audience will be presented 6 films, divided into 2 thematic blocks.
First block:
Cinema Roceta (side street Rabochiy, 3; great hall). You can buy some tickets here.
The program features 4 contemporary films about the experience of growing up and finding yourself:
12 of september at 19:00 "Thirty" (Germany, 2019, drama, 18+) atmospheric sketch of the life of young Germans.
13 of september at 19:00 "Tropical virus" (Colombia, Ecuador, 2017, animation, 18+) animated autobiography by artist Power Paola.
14 of september at 19:00 "In search of eve" (Germany, 2019, documentary, 18+) provocative documentary portrait of a young model and social media star.
15 of september at 19:00 "Madeleine Madeleine" (USA, 2018, Thriller, 16+) sensual drama about the formation of personality through transformation into another.
The second program block:
Memorial Museum-workshop of Zaire Azgur (str. Azgura, 8; statuary hall): you can buy some tickets here.
16 of september at 19:00 "Kusama. Endless worlds" (USA, 2018, documentary, 16+) the story of Heather Lenz about the life of one of the most famous contemporary artists — Japanese Yayoi Kusama.
17 of september at 19:00 "Do you know the Listers?"(Australia, 2017, documentary, 18+) a story about the life of a young Australian artist Anthony Lister, who made a dizzying journey from creating graffiti on the walls of his native Brisbane to exhibitions and sales at the main art venues of the world.
Music and stars (12+)
What: classical music concert
Where: str. Frunze 2, Planetarium
When: 8 of september from 20:00
Price: 15 rub.
The planetarium has presented something new this year: the project "Music and stars" is a concert of classical music under extraordinary projections of space with precise detail. And imagine what a great acoustics of the hall! All this helps to travel back to the musical worlds of the greatest composers of the XX century.
The concert program:
Aram Khachaturian —Trio for violin, clarinet and piano,
Igor Stravinsky — "the story of a soldier" for violin, clarinet and piano,
Alfred Schnittke — "Suite in the old style" for violin and harpsichord.
Planetarium with a classical music is the best chance to refresh the senses with your loved ones.
Performensk 2019 (16+)
What: art festival
Where: str. Azgura8, Museum workshop Z. Azgura;
str. Oktyabrskaya 16, corpus 27, Ок16
When: from 6 till 8 of september from 14:00 till 00:00
Price: from 6 rub.
Festival Performens, welcome to Minsk for the second time! All art lovers are waiting for this festival, because it is aimed at the presentation of real, in other words, "performative" art, which is born right now in front of the audience.
You will see experimental theatre, performance and sound art.
The festival will feature a program of long-running performances selected from the open call, which was aimed at "site-specific" projects on the theme "Space". Belarusian and foreign artists will work on their projects in a limited time, which will give "life" to each work! Each day of the festival will end with a performance by sound artists, electronic musicians and local bands.
Arche & Ket (16+)
What: performance
Where: str. Oktyabrskaya 16, corpus 27, Ок16
When: 10 of september from 19:00
Price: 18 rub.
The premiere of "Arche & Ket" in "T. O. K." is what you need for a cozy evening with friends and loved ones. This is a performance that you definitely will not go for the sake of the plot. The production of "Arche & Ket" is just about the fact that love is not a template, it can be both a second between who you were and who you wanted to become, and the fruit of work in a relationship.
"Arche & Ket "is cruel and honest: you will not be able to say that"it's not about me." The play is based on the play of Georgian author Dimitri Uchaneishvili, there are no obscene expressions and unexpected twists, but "Arche & Ket" is imbued with philosophy in every breath. Question " what is love?" is particularly relevant.
Director Anton cake and Irina Broad claim that everyone in "Arche & Ket" can see something of their own: love the illusion, love is moment, love is work. How often one thinks of love. Not feel, not discussing, and thinking. Think of her. Believes or denies its existence. Honest and brutal conversation about how, that feels every in relations, – heroes pass through this test. Fleeing from persecution, Archie and cat again and again recall their history in detail. Moments that would change everything, seconds in which everything could be different – is it possible to catch up with them? This is a conversation about love, long in life itself, where there is no blame, but everyone is guilty.
You will not be left alone with your thoughts after the performance: you can participate in the discussion. And, believe me, you will have what to discuss!
 Are you planning to visit Minsk? So you should read this.
It was the top 8 events in Minsk in September 2019. In order not to miss the top of the next month, follow us on social networks!