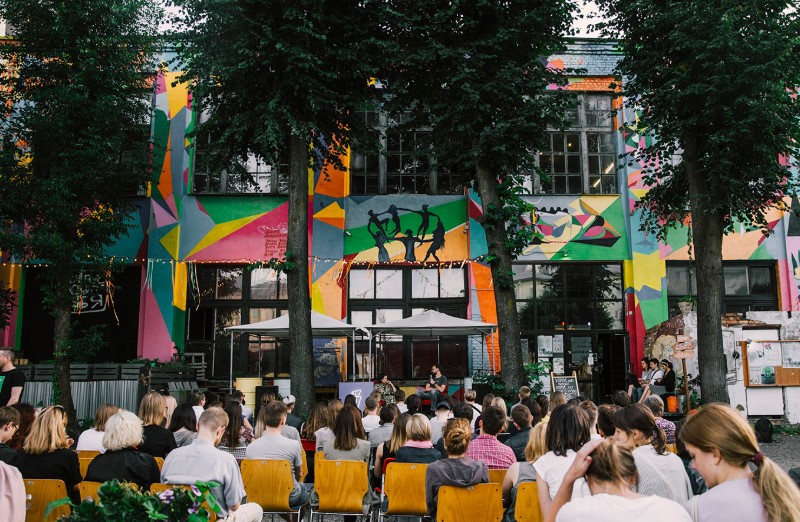 Festivals, parties, exhibitions are everywhere! And you haven't been anywhere? This urgently needs to be fixed. In August, you will find: hot Vulica Brasil on Oktyabrskaya, Amy Winehouse party, Borjomi-party, celebration of the 90th anniversary of the Minsk tram, retro bus tour from Alivaria, open-air movie festival, U-flying festival, Millennium mythology about the phenomenon taheles art squat and more.
So, the top 7 events of June 2019, both free and paid, which are worth visiting.
Vulica Brasil 2019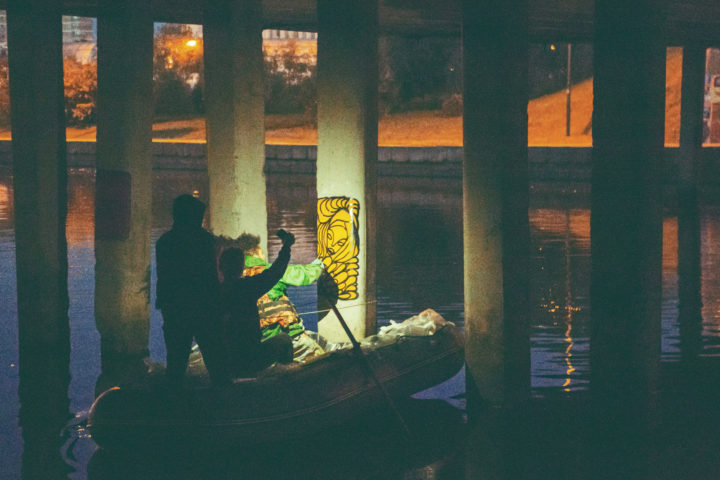 What: festival
Where: str. Oktyabr'skaya 16/3, Lo-Fi Customs
When: till 10 of august
Price: free
The urban art festival Vulica Brasil will be like an explosion of a neutron star of celebration and fun on Oktyabrskaya street! A few more capital buildings will be able to dress up in fantastic dresses, Minsk streets are transformed into art galleries: right before your eyes will be created sculptures, graffiti, creative interventions and even micro-street art.
Artists from other countries will take part in the festival too, except young and venerable artists from Brazil and Belarus. It is known that the permanent participants of the festival twins OSGEMEOS have already added Minsk to their world art tour. Also with Vulica Brasil continues to work Brazilian architect Lourenço Gimenes from the architectural Bureau FGMF (são Paulo).
Little bit about the program:
Monday, August 5 18:30
Opening of the exhibition "Vulica Gallery" (modern art Gallery "B", October street, 19)
20:00 "Happy city: how urbanism can improve mood". Open lecture by Brazilian architect Lourenço Gimenes (Cultural center of the Body, PR-t Masherova, 9)
Tuesday, August 6
5:31 – 20:59 Planting forests continuous flowering (Ok16, October St., 16)
19:00 – 22:00 workshop for urbanists from Brazilian architect Lourenço Gimenes. Work on the master Plan and urban objects Vulica Brasil 2021 (Ok16, Oktyabrskaya str., 16)
Wednesday, 7 August
20:00 film Screening of a tape about the Brazilian photographers "Image makers: Images of absence". Opening kinofotostudii, discussion on creative photos (the Cultural center of the Body, PR-t Masherova, 9)
Thursday, 8 August
Visit to the children's camp "Svityaz" (d. novosady, Novogrudok district)
Friday, August 9
19:00 – 22:00 the Second stage of the workshop for specialists in contemporary art from the Brazilian architect Lourenço Gimenes. (Lo-Fi Customs, Oktyabrskaya str., 16/3).
Saturday, August 10
12:00 – 12:00 (+1) Open-air, closing of the festival: dance, theatre, cinema, visual arts, music, gastronomy, fashion, fair, sports and lectures (Oktyabrskaya pedestrian street)
#AmyfromMinsk Party (16+)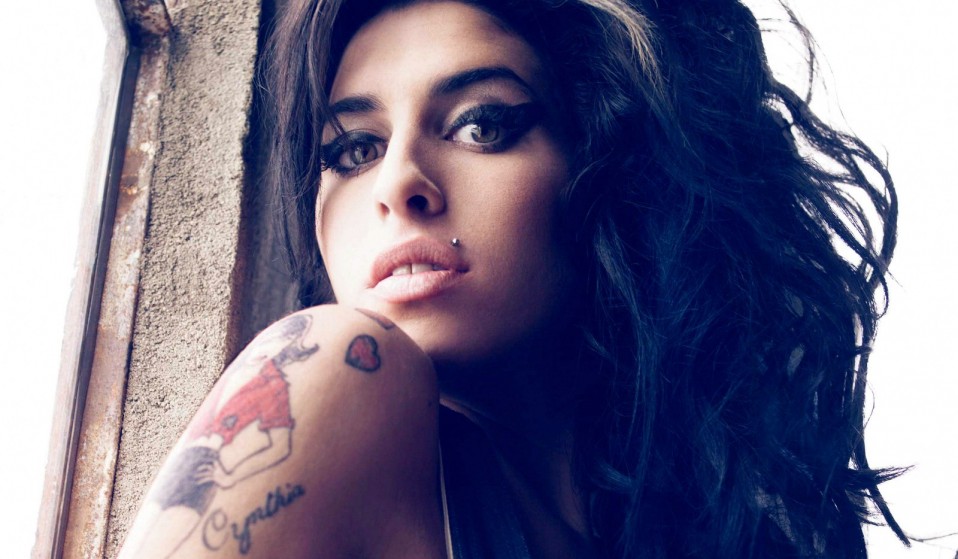 What: party
Where: av Masherova 9, cultural center Corpus
When: 9 of august 20:00.
Price: free
In 1890, great-grandfather Amy and his family emigrated from Minsk to London, the family still keeps the memory and history of their ancestors. That is why in Minsk is the final stage of the exhibition "Family portrait", which was attended by relatives of Amy, and a Grand party in memory of the singer.
Amy jade Winehouse — singer and songwriter of the 2000s, winner of the Ivor Novello award, winner of the Brit Award as "Best British performer", is listed in the Guinness Book of records as the first and only British singer to win five Grammy awards. Also, Winehouse has made a significant contribution to the popularization of soul music, and her style of clothing inspired designers such as Karl Lagerfeld.
What to expect at the party:
• Amy's songs performed live by Apple Tea (special cover-set);
• watching live video from concerts in the company of fans;
• creating an Amy image;
• lecture on Amy's tattoo;
• creating prints on clothes;
• application of a quick themed tattoo;
• and of course, contests and prizes.
Minsk with a character (16+)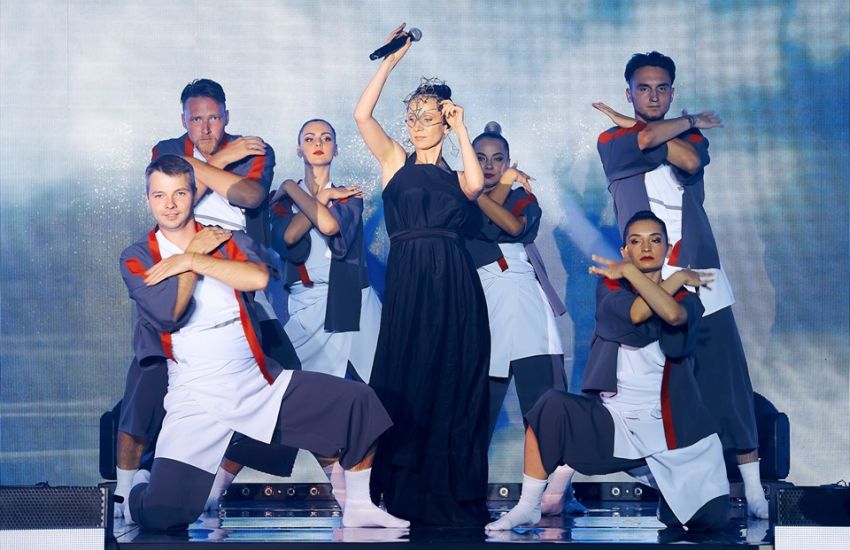 What: party
Where: str. Oktyabr'skaya 19\4, Dandy Land
When: 6 of august at 20:00
Price: free
6 of August at 20:00 in the courtyard of the Dandy Land in the open air starts the party "Borjomi-party: Minsk with the character" #citywithacharacter.
"Do not be shy to be yourself, do not be afraid to show your character" – the philosophy of the holiday.
Each guest will be able to enjoy free summer cocktails based on Borjomi water.
About the program:
• DJ set first;
• after — Shuma with a couple of tracks from the album Me, Mother;
• then Bakey-rapper will perform his new tracks from EXTRA;
• and also: Valik, Lera Yaskevich and Lisa.
In addition, this party will have its own symbol: a fur car in the color of georgian green (Yes, it can be touched).
"Oktyabr'skaya: all inclusive! all included!» (16+)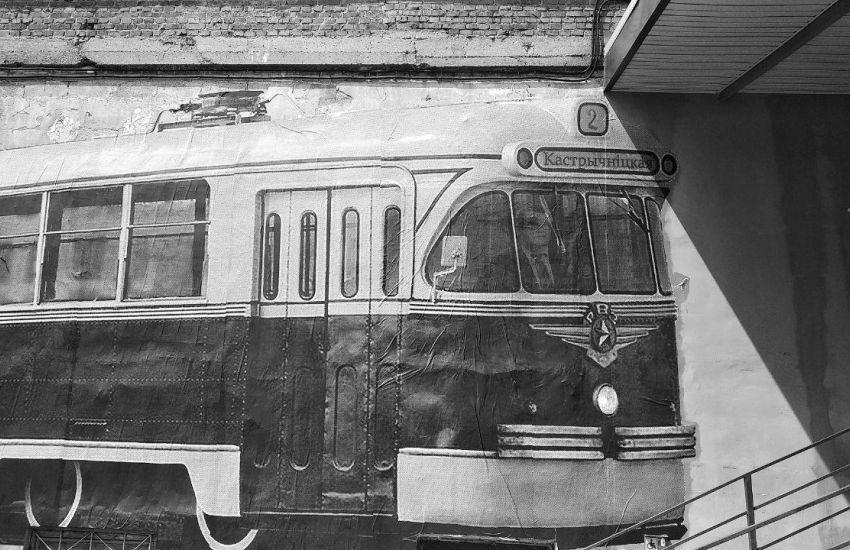 What: an exhibition
Where: str. Oktyabr'skaya 19, Gallery of modern art "Y"
When: tii 27 pf september
Price: free
July 27 at 19:00 Gallery of contemporary art "Y" starts the project "Oktyabrskaya: all inclusive! all included!" where guests can learn the history of graffiti from Belarusian street artist Andrei Busl and celebrate together the 90th anniversary of the tram traffic in Minsk.
Andrey Busel, author of the project "Common car": "the Modern development of Oktyabrskaya street took place after public transport disappeared from the street and the connection of the district with the city was cut off. Let's imagine that a tram passenger accidentally drove his stop and found himself in the world of factories, which suddenly turned into restaurants and exhibition grounds»
The Gallery of modern art "Y" held a competition, where was selected 4 art projects, which the viewer will also be able to see at the exhibition. The aim of the project: to draw attention to the issues of discrimination, bias, violence and deprivation of certain rights because of their belonging to a certain social or age group.
Art festival "Mythologems of the Millennium»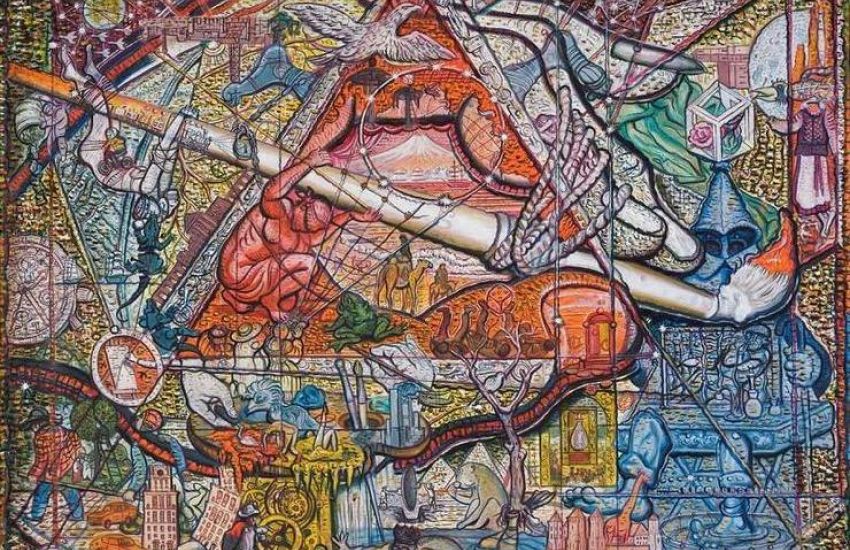 What: art-festival
Where: Culture cluster Ок16, str. Oktyabr'skaya 16
When: from 15 of august till 29 of september
Price: from 5 rub.
The project "Mythologems of the Millennium" devoted to the underground bridge generations from the art squat Tacheles Berlin.
The painting "Mythologems of the Millennium" (the size of which is about 15×4 meters) became the heart of the project. The Ales' Rodim worked for over five years. Also on show will be works by other artists and performers from Belarus, the Tacheles and the whole of Europe.
Curator of the exhibition Ilya Sin: "the Wind of change has finally reached Minsk, which today hardly anyone would call an island of stagnation. And it is very symbolic that the relay intercepts the Tacheles new in all senses of the art Playground Ok16, which is now actively building a new bridge between creators of myths in art and audience, and between the cultural situations in different countries. And create new myths for the new Millennium".
On the second day of the art festival will be held the presentation of projects of colleagues of Ales' Rodim on the Tacheles – Barbara Fragola (painting), ZV Davis (photo), Miriam Wuttke (performance). We recommend to visit it, because the perfomers will stay in Minsk for only three days, meetings with the audience are also expected.
Learn more about best festivals of Belarus in 2019.
#shhh (16+)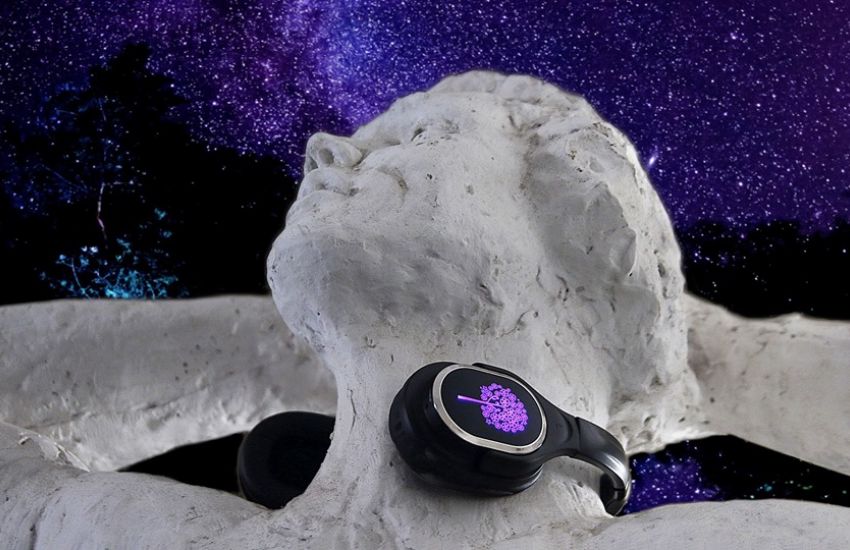 What: silent film festival
Где: Museum workshop Z. Azgura, str. Azgura 8      
When: 6 of August from 21:00
Price: 7 rub
The film screenings of the #shhh project organically fit into the existing urban environment, without disturbing the peace of the residents of the surrounding houses thanks to wireless headphones.
Few about the program:
6 Aug BONNIE AND CLYDE | 1967, Arthur Penn
On August 9, the CITY of LOST CHILDREN | 1995, Jean-Pierre Jeunet, Marc Caro
13 Aug blow-up | 1966, Michelangelo Antonioni
August 16 BACK TO the FUTURE | 1985, Robert Zemeckis
On August 20, the some like it hot | 1959, Billy Wilder
August 23 BLUE VELVET | 1986, David Lynch
August 27 VERTIGO | 1958, Alfred Hitchcock
August 30 SHINE | 1980, Stanley Kubrick
Do not forget to dress warmly, cozy blankets and good company! But do not worry, in case of rain, the shows will be held in the Sculpture hall of the Museum. Wireless headphones can be obtained at the entrance to the courtyard upon presentation of the ticket.
A-buse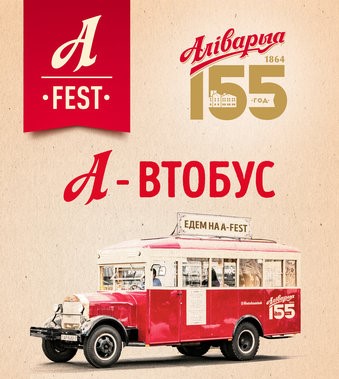 What: an art-excursion in Minsk
Where: Minsk city Hall
When: till 10 of august every day at 12:00, 14:00, 16:00, 18:00 and 20:00. 
Price: 25 rub.
Have you already been at the new retro A-buses excursion?
Minsk tourists are waited for not quite an ordinary tour of the city: red ZIS-8 passes by the iconic places of Minsk: freedom square, the Museum of the second world war and the Trinity suburb, graffiti on Oktyabrskaya street, Osmolovka.
Like all the "classic" city tours? But here A-vtobus drives up to the historical building of " Alivaria": the red brick building is a monument of industrial architecture of the 19th century and a brewery with the longest and richest history in Belarus. Guests are invited to immerse themselves in the culture of Belarusian brewing. And, of course, a little tasting 🙂
Flying fest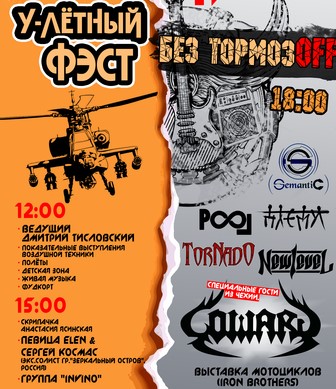 What: festival
Where: Museum of folk architecture and life (4 km from Moscow ring road for the car market "Malinovka" near a/g Lake)
Travel from as "Yugo-Zapadnaya" buses in suburban areas: Minsk – Bubency, Chica 170Э.
When: festival on August 17 and 18 from 12:00; Museum exposition from 11:00 to 19:00.
Price: for adults – 12 rubles; for schoolchildren – 6 rubles; for preschool children – free of charge.
Museum of folk architecture and life is a unique event where there is entertainment for all ages and gender:
• handicraft fair;
• workshops for the manufacture and launch of model rockets,
• photo zones with aviation equipment;
• demonstrations of sports and light-engine aircraft, helicopters and other aircraft
• demonstration performances of divisions of EMERCOM
• flying on air technology
• climbs in a balloon
• motorcycle rides
• exhibition of motorcycles "Iron brothers»
Festival program:
17.08.2019:
• 12.00 – 15.00 program host Dmitry Mislavskogo (competitions for adults and children commented on what is happening in the sky);
• 15.00 – 15.40 Anastasia Yasinskaya (violin);
• 15.50 – 16.45 Duo ELEN & Sergey Kosmas;
• 16.55 – 17.50 cover band "Invino»;
Program "Without brake»:
• 18.00 – 18.30 group "Semantic»;
• 18.40 – 19.10 plem Group»;
• 19.20 – 19.50 group "POOL»;
• 20.00 – 20.30 "Newlevel" group»;
• 20.40 – 21.10 tornado group»;
• 21.10 – 22.00 Saward group (Czech Republic).
18.08.2019: ritual event "Spaska-Laska" (folk dances, games, songs)
Are you planning to visit Minsk? So you should read this.
It was the top 8 events in Minsk in August 2019. Subscribe to us on social networks in order not to miss the top of the next month!