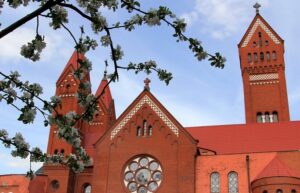 A concert of experimental music at the Planetarium, an exhibition about completely non-female professions, an intellectual book festival, a performance by Dylan Moran, a cross country bike cycling marathon, an exhibition of amateur artists, a salsa party and a unique exhibition on Chernobyl.
We have prepared for you the top 8 special events in April 2019, both free and paid, to which every self-respecting person should get this spring.
Lets meet some interesting events together!
Music and stars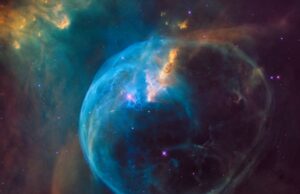 What: concert
Where: str. Frunze 2, Planetarium
When: 14th of april at 19:00
Price: 10 rub.
How long time ago have you been to the Planetarium? "Music and Stars" is a special event for Minsk. A concert of experimental music is held in honor of Cosmonautics Day. Just imagine: f concert under the dome of the star hall of the Minsk Planetarium.
The music show will consist of them:
FillFree — multi-instrumentalist and sound producer Sergey FillFree (Radiofillz)
Dzeahel — Ilya Dyagol — live-looping/experimental musician. (Warsoba, Sister beam)
JJ.OK — Evgeny Zykovich — innovative guitar player (The Glitchhh, STARDUST CIRCUS)
The musical compositions will reflect the main milestones of the historical development of astronomy: everything is invented so that everyone can experience the emotional and romantic aspects of the evolution of human perception of the surrounding universe.
In addition, the music will be accompanied by a visual show!
Spectators are invited to take a walk to the ancient druids, painstakingly recording the positions of the stars, then — to the first appearance of man in space, and then on the waves of radio telescopes guests can feel the enormous scale of galactic clusters.
Her deal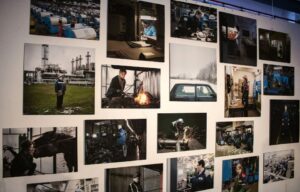 What: an exhibition of photos
Where: Ave Masherova 9, Cultural Center Corpus
When: till 10th of april.
Price: free
Everyone at least once in their life wondered: with what a person , who chooses an extraordinary way in a profession, faces; are goals and abilities  rewarded; can they ban work that they have long dreamed of? And what to do when you are a woman and have a passion for men's , according to stereotypes, profession?
"Her deal" is an exhibition aimed at telling the viewer 12 personal stories of women with professions that are unusual for their gender.
36 photos reflect the complexity and life of the heroines from Minsk, Soligorsk, Novopolotsk and other cities of Belarus. Among the participants are women in such professions as stem underground, forester, electrician, test driver, mechatronics and others.
Foreword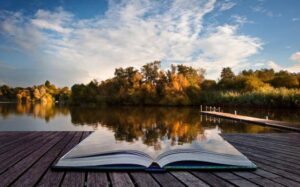 What: fest of the intellectual book
Where: str. Oktyabr'skaya 16, Creative cluster ОК16
When: from 4 till 7 of april
Price: free
The festival of the intellectual book "Preface" starts at 4 (till 7) of April. Guests can plunge into a concentrate of poetry, prose, book art and Belarusian thinking immediately on several sites of the cultural hub OK16.
"Preface" unites all participants in the literary process: publishers, critics, writers, translators, designers and, of course, readers interested in a quality book. Also there it will be possible to buy Belarusian novelties and bestsellers.
Finnish-Estonian writer and feminist Sofi Oksanen, Russian writer Viktor Yerofeyev, Lithuanian poet and intellectual Thomas Venclova will arrive in Minsk at the festival.
At april 6 is children's day on the "Preface". Guests are waited for a master class on birds, costumed readings, as well as an entertaining mini-festival for kids and adults with cookies and drinks within the Aunts Award.
At the festival there will be events for fans of all literary genres: lectures, workshops, prizes, exhibitions, performances, tastings, literary night and film screenings.
Dylan Moran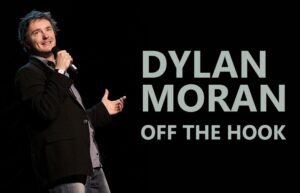 What: concert
Where: Ave Partizanskij 117а
When: 15th of april at 20:00
Price: from 43 rub.
Hooray: Dylan Moran — the best comedian of his generation— will give a concert in Minsk on April 15th, as part of his European tour! Show Dr COSMOS travels all over the world.
Moran will share with the audience his unique view on things that any person can understand: love, politics, suffering, and in general everything that each of us faces in everyday life. There is no another comic in the whole world who would know these questions better.
Dylan Moran is not just a comic: he is an actor too (cinema-star and  soap opera "Black Books"), the youngest writer, who ownes  Perrier award in 1996 at the world famous comedy festival Edinburgh Fringe.
It's time for Minsk to join the legend!
Reed more about top cafes and restaurants of Minsk.
I am Monet, I am Shishkin, I am Malevich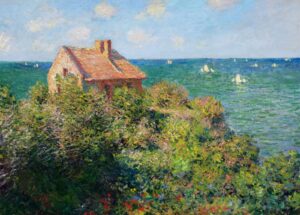 What: an exhibition
where: str. Nekrasova 3, National Center for Modern art
Когда:  с 4 апреля
Цена за вход: 5 руб.
An exhibition "I am Monet, I am Shishkin, I am Malevich" will be held in Minsk from 4 of April till 12 of May in the National Center for Modern art.
Anyone who considers himself an artist can take part in the exhibition: bring one of your works and it will be exhibited.
Painting, graphics, photography, sculpture, new media, as well as audiovisual and spectacular art forms are accepted to the exhibition.
Each guest of the exhibition can vote for their favorite works, and at the end of the exhibition the winners of the audience vote will be determined. The National Center for Contemporary Arts will make a catalog with the works of all exhibitors, and the winner of the audience vote will have the opportunity to create their own personal exhibition.
Cross-country cycling marathon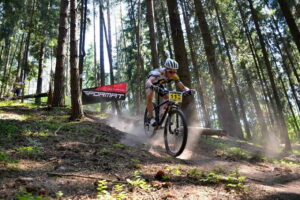 What: activity
Where: str. Brest-Litovskaya, Globus park
When: 14 of april at 10:00
price: from 10 rub.
An open cross-country cycling marathon will be held in Minsk For the first time as part of the international specialized exhibition MotoVeloExpo-2019! Everyone can test their strength in races, both professional and amateur.
April 14 in the "Globus Park" will open the racing cycling season, which you can pre-register here.
You can choose to take part in the categories "Profi" and "Amateur" (the length of the route is 60-70 km and 30-35 km). As well as the division of participants will be by sex and age into groups. Participants up to 13 years old are allowed only when accompanied by their parents.
Race schedule:
10.00 – start of registration
11.30 – end of registration
12.00 – race start
No one will leave without a reward! Winners in categories and subcategories will receive special prizes, and the rest of the participants will be awarded a memorable diploma. Everyone will get water and be able to treat themselves to hot food at the finish.
Access to photographic materials and media reports from the race will be open after the end of event.
Forward for spring adrenaline!
Chernobyl: events and lessons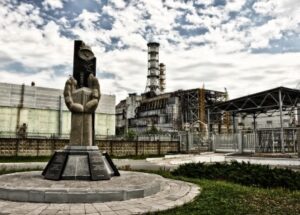 What: science wxhibition
Where: ave Pobeditelej 7, Republican Scientific and Technical Library
When: from 1 till 30 of april on work-days from 9:00 tо 17:30
Price:  free
a thematic exhibition «Chernobyl: events and lessons» starts on the basis of the Republican Scientific and Technical Library to get honour the International Day of Remembrance of the Chernobyl Disaster on April 26,
After all, most people think of the Chernobyl disaster as an event that has gone down in history; few people know all the "secrets" of this day, the unique stories of the victims.
It seemed that so much time had passed since these tragic events, but this catastrophe continues to have an impact on the lives of the people of Belarus, Russia, Ukraine, the whole world and now.
The exhibition offers guests domestic and foreign publications: "Radiation and Chernobyl: Immediate and Late Effects", "Chernobyl 20 years later. Restoration and sustainable development strategy of the affected regions "," Radiation protection of the population in case of accidents at nuclear power plants: the experience of Chernobyl to increase safety ", etc.
Get unique scientific information on the experience of your own country!
"Vintage Grooves" Salsa Party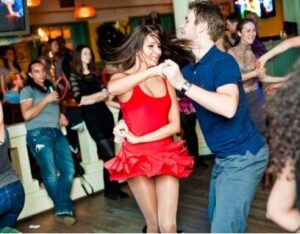 What: activity
Where: str. Bersona 3, Blackberry
When: 3, 10, 17, 24 of april from 19:00 tо 23:00
Price: free entrance for viewers, for dancers — 5 rub.
Do you have a lack of the output of passion in everyday life? Then you definitely here.
The Vintage Grooves Salsa Party invites guests to experience the Latin American club dance.
Training hour is for those who want to try salsa not only with eyes and ears, but also with their legs and hands. What is also important to complement the passion: available bar and menu. The rich sound of the 60s-70s New York Mambo is selected by a unique salsa DJ.
A little about the schedule: at 19:00 beginners come and from 20:15 dancers begin to gather. the liveliest part of the evening begins after 21:00: the party is already in full swing. The time of the "cultural pause"starts in "Vintage grooves"at 21:30: you can listen for some stories about the history of dance style, presentations of musical novelties or performances of dancers take place.
It will be hot here!
Are you planning to visit Minsk? So you should read this.
It was the top 8 events in Minsk in April 2019. Subscribe to us on social networks in order not to miss the top of the next month!