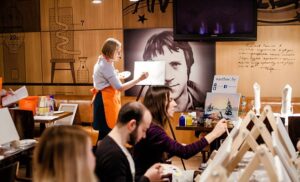 Here are specially selected events of the first spring month of 2019: the celebration of Maslenitsa in Logoisk, an exhibition of the naked human body, an invitation to a ball, an art party with a check bar, poems and coffee, entertainment for World Women's Day, a concert of a popular outside the country group.
Not only bears wake up in the spring: shake off the remaining February snow and go forward to meet something interesting! We have prepared for you a list of the best events of March 2019, both free and paid.
So, lets go.
Мaslenitsa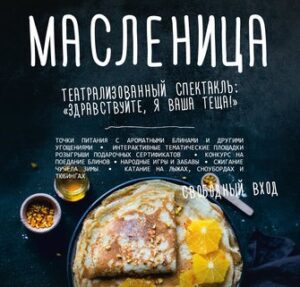 What: celebration event
Where: c. Logoisk 36, building 32
When: 10 march on 12:00
Price: free
Мaslenitsa is an old national holiday, which is celebrated throughout the week everywhere. «Lochoisk» invites you to real Maslenitsa's festival: farewell to winter and a solemn meeting of the beautiful spring!
You can join not only to the folk festivals in the skiing complex "Logoisk", but also see a performance "Hello, I am your mother-in-law!" Every spectator can become an active participant in this perfomanse.
Competition for eating pancakes will take an honorable place among fun contests and folk games, because the celebration of Maslenitsa has always been associated with this delicacy. Every moment of the holiday will be filled with warmth and light, because pancakes represent the sun, and we will have an infinite amount of this delicacy.
Buffoons, stilts and mummers will hospitably meet all the guests of Maslenitsa. Interactive themed areas, traditional folk games and fun will be organized for guests of the festival: rope pulling, fight with felt boots, Sun-fish, Ribbons-braids.
Riding in a horse cart and, of course, skiing and snowboarding will be organized for those, who want to enjoy the winter. The most active, cheerful and courageous guests will receive prizes and gifts.
There will be a photo zone stylized as a Belarusian hut with traditional Belarusian towels and costumes during the holiday. Anyone who wishes can become a traveler in time for a moment and get acquainted with the Belarusian culture and traditions from the inside.
All the participants of the holiday will see the main ceremony of Maslenitsa closer to 15.30 — burning the Scarecrow of Winter! This rite symbolizes the farewell to the cold and the meeting of spring since ancient times. Once upon a time, old things were thrown into the fire to kick away all that was sad and sinful.
It's better to get rid of bad thoughts with a great friendly company! Everyone will be able to tie a ribbon on special poles, these ribbons will symbolize all the bad things that happened last year. The poles with ribbons will be burned along with the stuffed animal at the end of the holiday,, saying goodbye to all the bad things and making new wishes.
Nuances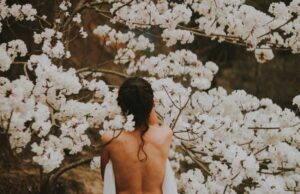 What: photo exhibition
Where: str. Sverdlova  4, Museum of the History of Belarusian Cinema
When: till 10 of March.
Price: full price — 4 rubl., preferential — 2 rubl..
Exhibition "Nuances" in Museum of the History of Belarusian Cinema is devoted to the classical theme of art — the image of the naked human body.
All photos were created by pinhole camera — analog camera, which has a small hole punched with the thinnest needle instead of the lens. The result is a unique photographic pattern — light painting.
The image is soft and built on nuances, typical of pictorial photography, as well as possible for the language of photography about nudity. Viewers will become witnesses of the outcome of the action, in which not grown up in their dreams adults participated.
Invitation to the ball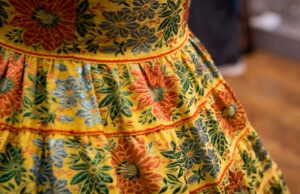 What: an exhibition
Where: str. Karla Marksa 12, National Historical Museum of Belarus
When:  from 3 of March
Price: full price — 10 rubl., students, schoolchildren, pensioners— 7 rubl., till 6 years — free. Семейный билет — 21 rubl. (3 persons)
From 3 of March in the National Historical Museum of Belarus a unique exhibition — "Invitation to the Ball" — will be held. It presents the historical outfits of the world's largest private collection of costumes from the foundation Aleksandr Vasil'ev — a famous fashion historian, art historian, collector, theater artist.
Maestro Aleksandr Vasil'ev invites visitors to plunge into the holiday atmosphere — the exhibition is devoted to ball gowns and ceremonial attire from 1915 to 2015. You can see at this exibition  more than 100 spectacular images and several hundreds of various accessories, jewelry and costume jewelery created by the great couturiers and fashion houses.
There will be presented works of the largest fashion houses of the past and present — Worth, Christian Dior, Chanel, Lanvin, Nina Ricci, Balenciaga, Maggy Rouff, Balmain, Givenchy, Yves Saint Laurent, Jean Louis Scherer, Valentino, Oleg Cassini, Oskar de la Renta and etc..
You will travel into ballroom and evening dresses of different times: from magic, shimmering in the clouds of embroidered tulle dresses of the First World War — to the 21-th century, which struck us with a wave of brilliance, luxury and maximalism beginning 2000-th.
Spring, flowers, music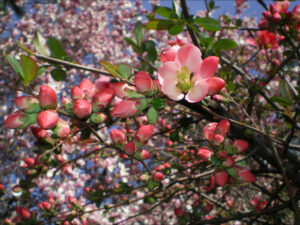 What: creative ground and coffee shop
Where: str. К. Turovskogo 2, Cinema territory
When:  from 2 March at 19:00
Price: free
A new creative space — "In the courtyard" — was opened in Minsk not so long ago. There is a theatrical platform with an atmospheric coffee shop in a small cozy room, which offers sweets in the theme of the performance.
The "courtyard" invites viewers to children's and adult events every Saturday: chamber interactive performances, creative meetings, musical and poetry evenings.
"Courtyard" invites to romantic party in honor of the onset of spring. In the program: poetry, live music, communication and spring mood. Guests of the evening — the music group "Mercury". Poems about love and spring are prerequisite for party members. The best performer according to the results of the audience vote is awarded a sweet prize.
Imagine, love, smile, because soon the whole of Minsk will plunge into the enchanting greenery!
Read more about best cafes and restaurants in Minsk
Warsoba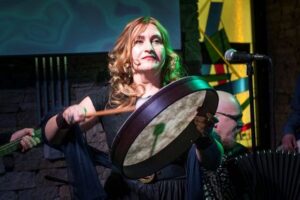 What: concert
Where: str. Nezavisimosti 19 , club-restaurant Goodwin
When:  from 2 March at 19:00
Price: 10 rubl.
Young music project Warsoba started like a duet of Irehna Kotvickaya and Aleksej Varsoba, and later became a creative laboratory for talented musicians.
But historically, the electro-folk group Warsoba plays more concerts abroad than in their native land and it is very sad. After all, Warsoba songs come from our wild Belarusian forests, colorful villages, azure lakes, it inspires guys.
"When we do not see our fields, we feel how the thread breaks that invisibly connects thin and sensitive Belarusian souls. Many people see the ugliness of gray Belarusian realities and empty vertically, while we see the beauty that has passed through many generations, " —  Warsoba say.
Waterfall landscape
(art-party)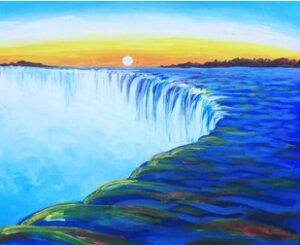 What: art-party
Where: av. Dzerzhinskogo 8 , Black Bear
When:  3 March at 16:00
Price: 40 rubl.
Every third resident of Minsk spends Saturday evening in a restaurant, coffee shop or bar. Why do not find in yourself an artist? What should you do if you don't have a talent for drawing? Art-bar was made specially for those people.
The organizers of the art bar do not consider this like an argument. The event is designed specially for those who can not draw. At all. Leading artist will tell you in detail and show how to create a picture from nothing: what is the name of the brush, in which paint to dip it, where to put the glare and at what angle to make one or another brushstroke on the canvas.
The ticket price already includes: participation in holidays, all the necessary materials (acrylic paints, brushes, palette, easel), professional canvas 30×40 cm, assistance of an experienced artist, photo report.
Who will refuse to have a unique picture, especially made by hand?
International Women's Day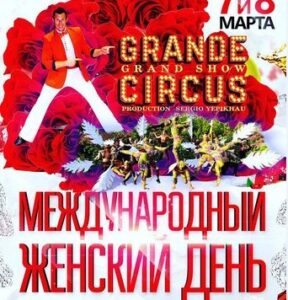 What: Women's Day celebration
Where: str. Mel'nikajte 24, Champagne Pub
When: 7,8 of March at 19:00
Price: 7 March — free entrance , 8 March — 5 rubl.
The finest spring holiday is approaching, which reminds us of the endless spiritual worlds that surround us as lovely ladies.
Well-known circus director Sergei Yepihov suggests to visit the unique Grand Show "Grande Circus" in the Champagne pub on March 7 and 8. An unforgettable magic performance awaits you from artists who have conquered more than 40 countries of the world, winners of the Monte Carlo Festival, soloists of Cirque du Soleil.
Spring mood and mystical heroes will truly surprise everyone with their unusual and unique tricks and choreography in complexity, and special dishes from the enchanting chef, like champagne on a holiday, will delight all exclusive guests at our Grande Circus holiday!
Every guest will get gifts and can participate in a winning of certificates for visiting, from the largest virtual park in Europe "TELEPORT", a dance mood from a DJ.
Treat your loved ones with magic at the most beautiful holiday of spring!
Are you planning to visit Minsk? So you should read this.
It was the top 7 events in Minsk in March 2019. Subscribe to us on social networks in order not to miss the top of the next month!