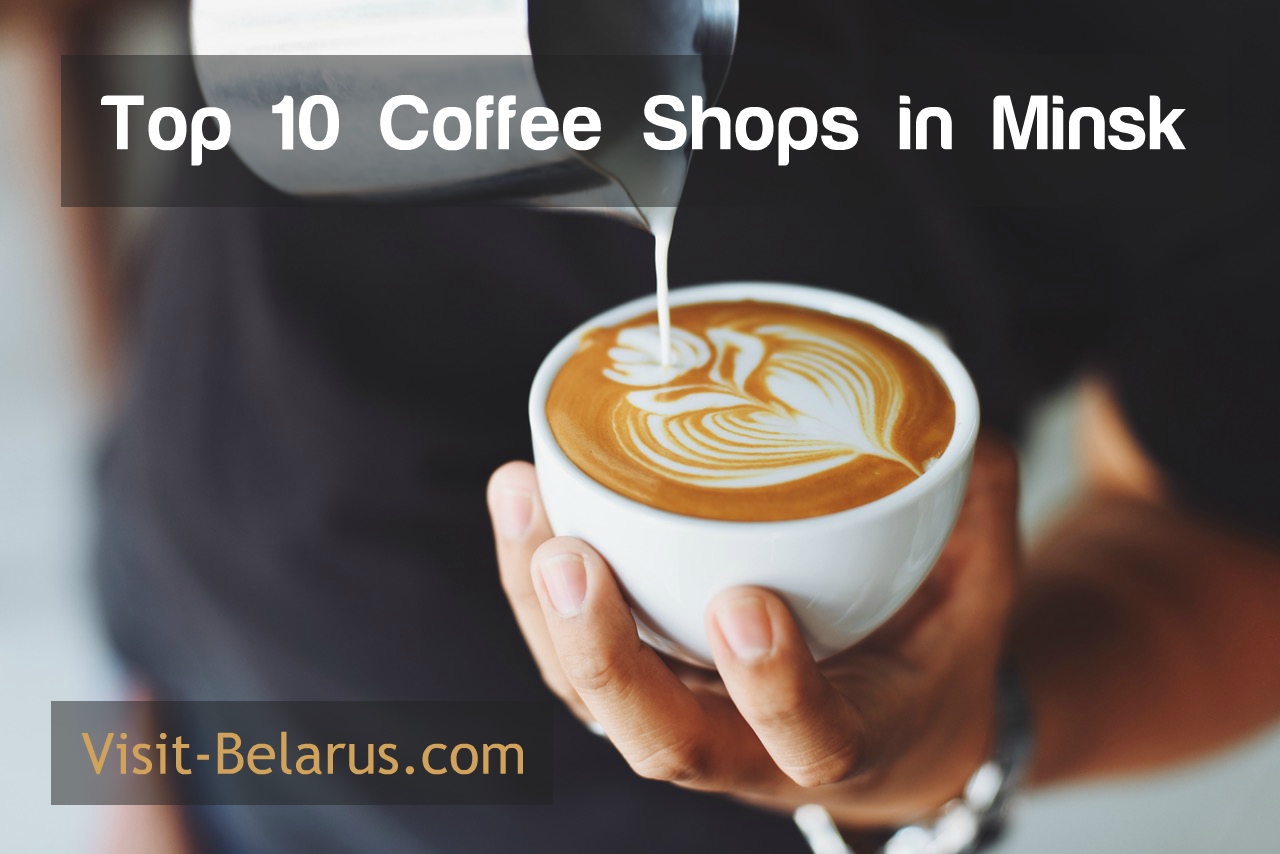 Previously, metropolitan coffee-connoisseurs were forced to independently brew coffee, while being in constant search for quality grains.
The existing networks of coffee houses did not satisfy the demand, and, most importantly, could not provide coffee lovers with really tasty drinks.
 Over time, the situation has changed for the better and now modern Minsk is gradually turning into a "coffee mecca" of the country, offering Minsk citizens and guests of the city a variety of varieties of this famous drink: from the classic espresso to the trendy flat white.
 We made up our own top-10 best coffee shops in Minsk, where you can order first-class coffee and spend pleasant time in the company of friends or colleagues. The rating is based on the opinions of visitors, the results of restaurant prizes and our personal experience. Go!
Manufactura (Manufactory)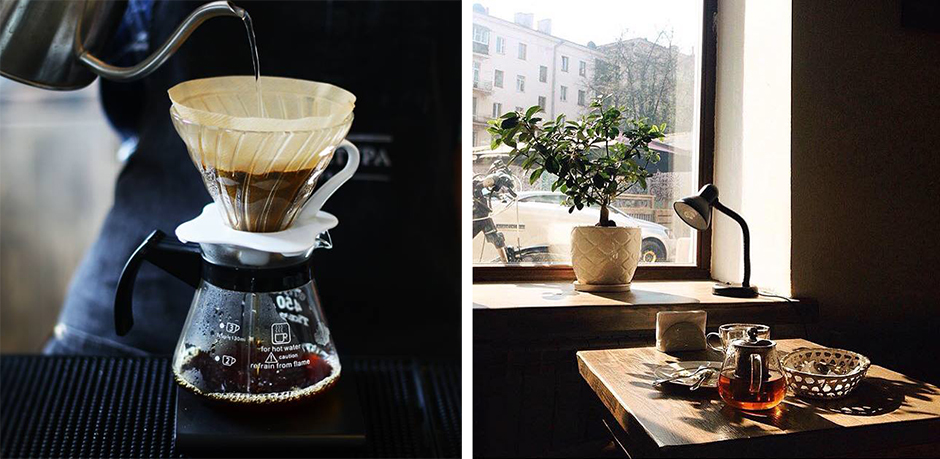 The first coffee house in our list, which can not be ignored – "Manufactura". How does it differ from a dozen other places in Minsk? First of all, the grains are fried here on the spot, which means that the coffee will always be saturated and fresh. You can choose between classic types of coffee and almost 10 kinds of unique drinks, for example, cooked in siphon or airpress. It is also one of the few coffee houses offering vegan coffee with soy milk. The interior is restrained and laconic, suitable not only for a friendly meeting, but also for short negotiations with colleagues.
Karl Marx st., 17
Mon-Sun 9:00-23:00
26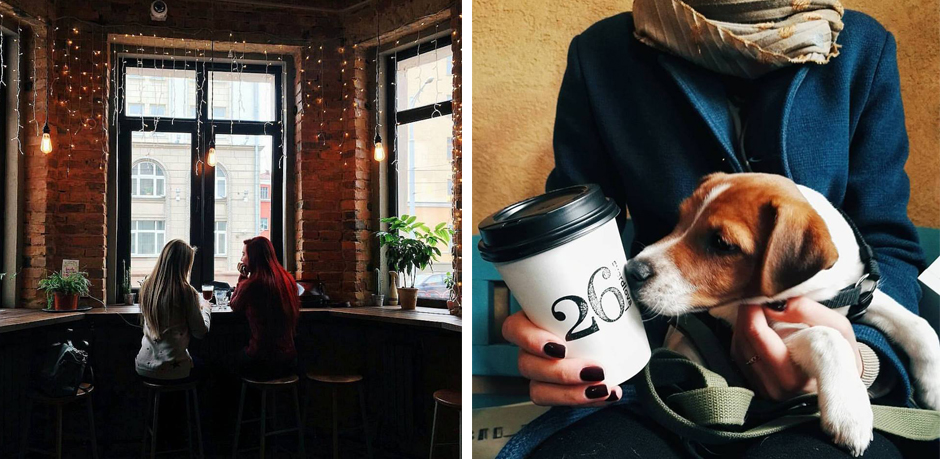 Quiet and cozy coffee house, located on Sverdlov Street near the railway station. Here you can drop in during a working coffee break, for a hearty breakfast or for unhurried work. Here they modernize the classic varieties of coffee, offering an alternative. Therefore, even if you buy coffee here daily, you can always surprise yourself with something new. By the way, the barista "26" became the winner of the latte-art championship. Visit the coffee shop "26" and see for yourself personally.
Sverdlov st, 26
Mon-Fri 8:00-23:00
Sat-Sun: 9:00-23:00
Zerno (The Corn)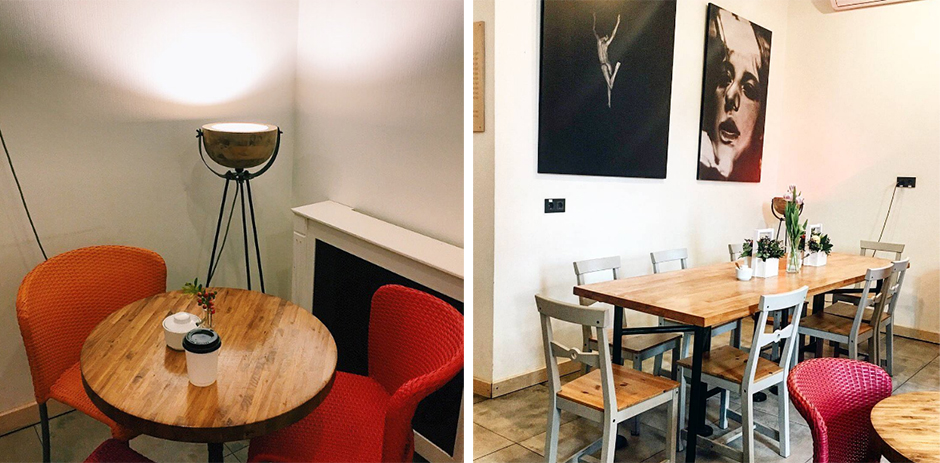 The coffeehouse "Zerno" opened in 2012 and since then has never ceased to amaze their visitors. To begin with, it is here that for the first time, alternative methods of brewing coffee were tested, which later liked of Minsk residents. Inhabitants of the capital in their positive responses praise high-class coffee and ask for a recipe of a Zerno's pie with spinach.
Prospect of Independence, 46; Kozlova st., 6
Mon-Sun 9:00-23:00
Also read: Bialowieza Forest. The largest and oldest forest in Europe
Sorso di Espresso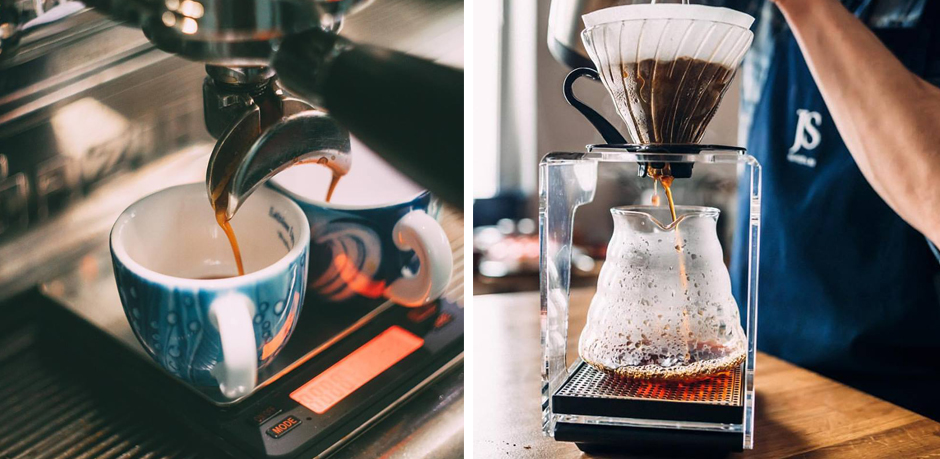 This coffee shop, located near the station "Moskovskaya", is a real paradise for advanced coffee lovers. Here you not only will try high-quality coffee from freshly roasted grains, but will also hear about the various ways and subtleties of its preparation. The owner of the coffee house himself is a barista "Sorso di Espresso", so he answers for the quality of drinks ? In addition to excellent coffee, there are often themed master classes, as well as musical performances and literary evenings.
Prospect of Independence, 111
Mon-Fri 8: 00-23:00
Sat-Sun 9: 00-23:00
Moby Dick Caffe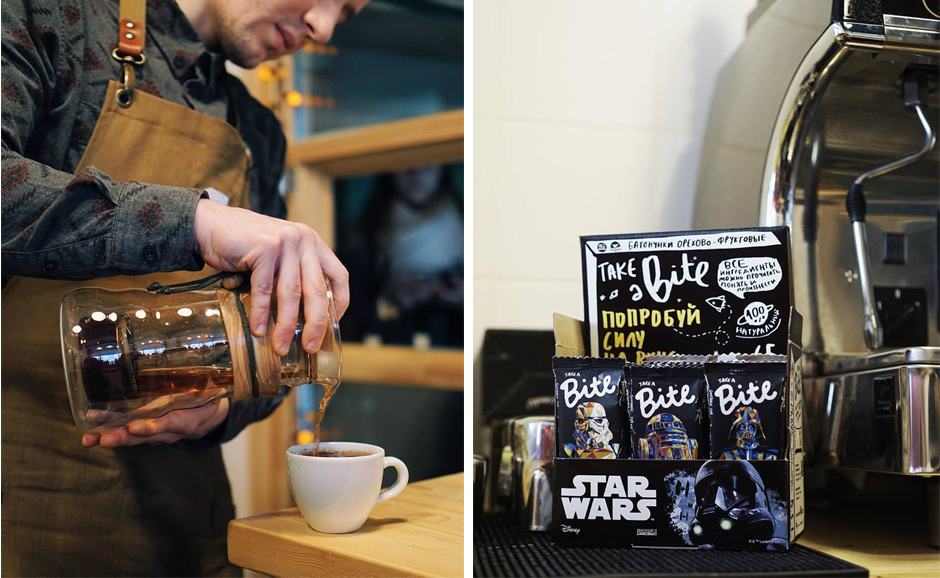 Coffeehouses in the "one-stop-shop" format often cause a grin in connoisseurs of coffee, but not in the case of "Moby Dick Caffe". The coffee shop opened relatively recently, but has already won the army of admirers. "Moby Dick Caffe" is located in the building of the former factory, which creates its own unique atmosphere. The coffee house offers visitors quality coffee at a democratic price, and the preparation of drinks is handled exclusively by professional baristas using a high-end levarna machine. In the warm season next to the coffee house, you can conveniently sit at a table in the street, and in the winter take coffee or tea with you.
Oktyabrskaya st., 16
Mon-Sun 8:00-22:00
Also read: Top 5 Belarus Tourist Attractions
Lauka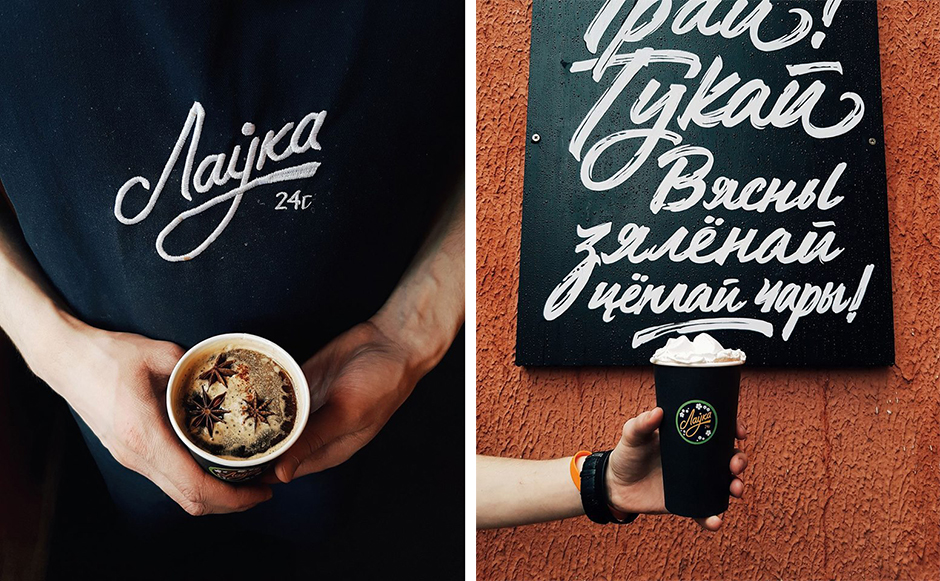 This interesting place of 24/7 format sets the mood for the whole October Street thanks to the invigorating coffee aroma and pleasant music. In the summer, cheerful parties are held in the courtyard, and in winter visitors are warmed by hot drinks and tasting delicious sandwiches. "Lauka" is in all informal guides to Minsk and is required for a visit, as the most talented and advanced youth of the capital gather here.
Oktyabrskaya st., 23
24/7, breaks: 8:30 – 9:00; 20:30 – 21:00
Utopia 60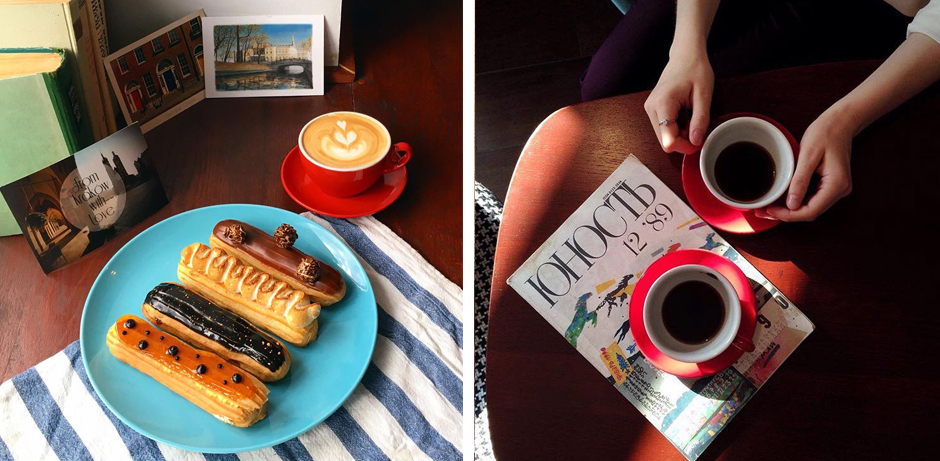 "Utopia 60", despite its gloomy name, is a cozy place with a unique interior in the style of the 60s of last century. Here everything is in the spirit of Soviet romanticism: from furniture to the menu. No, this is by no means the next stylization under the Soviet cafe. This is a truly unique place that will not leave anyone indifferent. Here, in addition to coffee, visitors are offered sweet eclairs and cakes, and on the "snack" – thematic lectures, film screenings and tastings for real gourmets. Here you can try a light breakfast, get a coffee break at noon or spend a cozy evening with a glass of wine.
Lenina st., 9
Mon-Sun 9:00-23:00
Kultura (The Culture)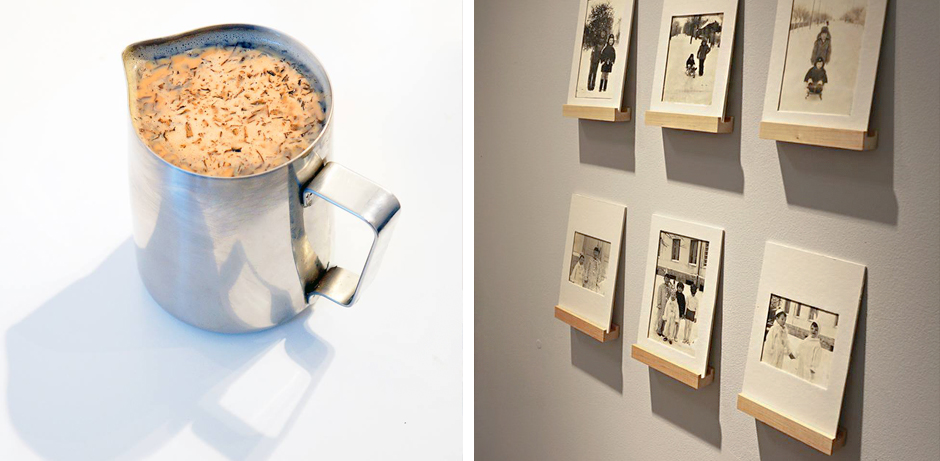 At first sight, the coffee house "Culture" may seem completely unremarkable. But in this case, the expression "Modest outside, unusual inside" more than ever describes this place. This small, but incredibly cozy coffee house belongs to Alexey Shinkarenko. Here you can not only relax and have a good cup of coffee, but also take part in one of Alexei's art projects. "Culture" – a vivid example of how you can introduce art into a simple coffee shop, and attract new visitors not through advertising, but through unique events.
Independence Avenue, 105
Mon-Sun 8:00-22:00
Surf Coffee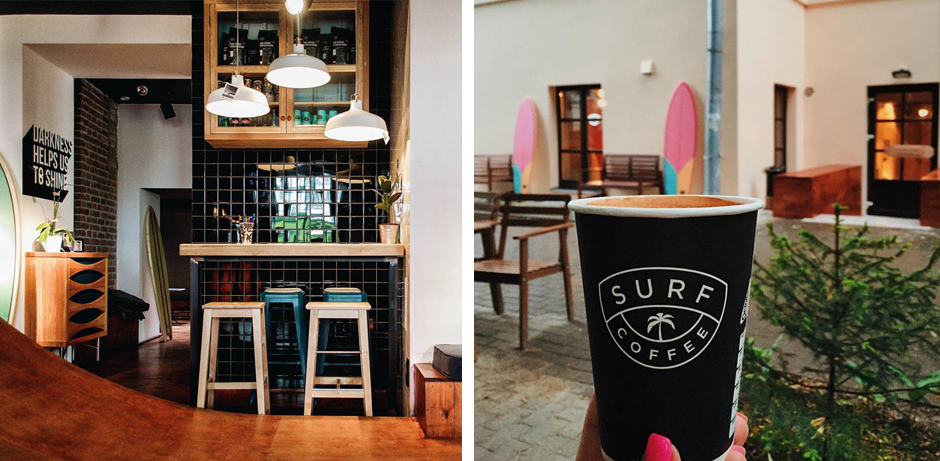 "Surf Coffee" is, perhaps, the best place for a cheerful friendly gathering or a short coffee break in the middle of the working day. The coffee house is devoid of a seriousness, which makes it possible to distract from business and dream about rest on the islands.
There is everything for this: the interior is decorated in the style of beach establishments, with surfboards and a classy terrace. In the menu excellent coffee for all tastes, cold lemonade and a delicious milkshake. This place definitely will appeal to all young and modern.
Kirova st., 19
Mon-Sun 8:00-23:00
Also read: Top 10 Souvenirs to Buy in Belarus
London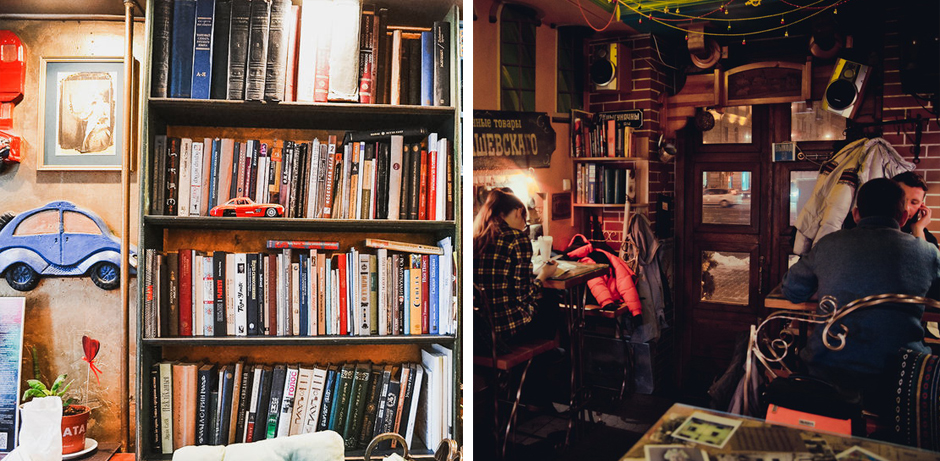 The coffee bar "London" (as it is called by the creators themselves) has existed for many years, and during this time it has become another metropolitan sight. It's all about a unique atmosphere and, of course, great drinks. In the "London" is always cozy, always warm and always calm, this is a place for nice meetings with friends, productive work for a cup of coffee or a first date. In short, a place where you can easily not notice where the time ran off ?
"London" is not in vain called a coffee bar, the menu here is diverse. For the choice of visitors first-class coffee, leaf tea, expensive alcohol and cocktails, as well as desserts and pies.
It is noteworthy that the menu is transformed along with the time of the year: for example, in winter, mulled wine are served. If you came to the "London" without a colleague or just want to spend time alone, then go to the secluded second floor of "London", taking with you a book from the library at the bar.
Prospect of Independence, 18
Mon-Sun 9:00-22:00
That's all we wanted to tell you about the best coffee houses in the capital.
Of course, there are many equally cool establishments that did not make it to our rating, but here we tried to collect for you the best of the best ?
Also read our article about the best restaurants in Minsk. We wish you a pleasant stay!
Plan your visit to Minsk now

Find the best prices for flights to Minsk using Skyscanner and book the best hotel using Booking.com