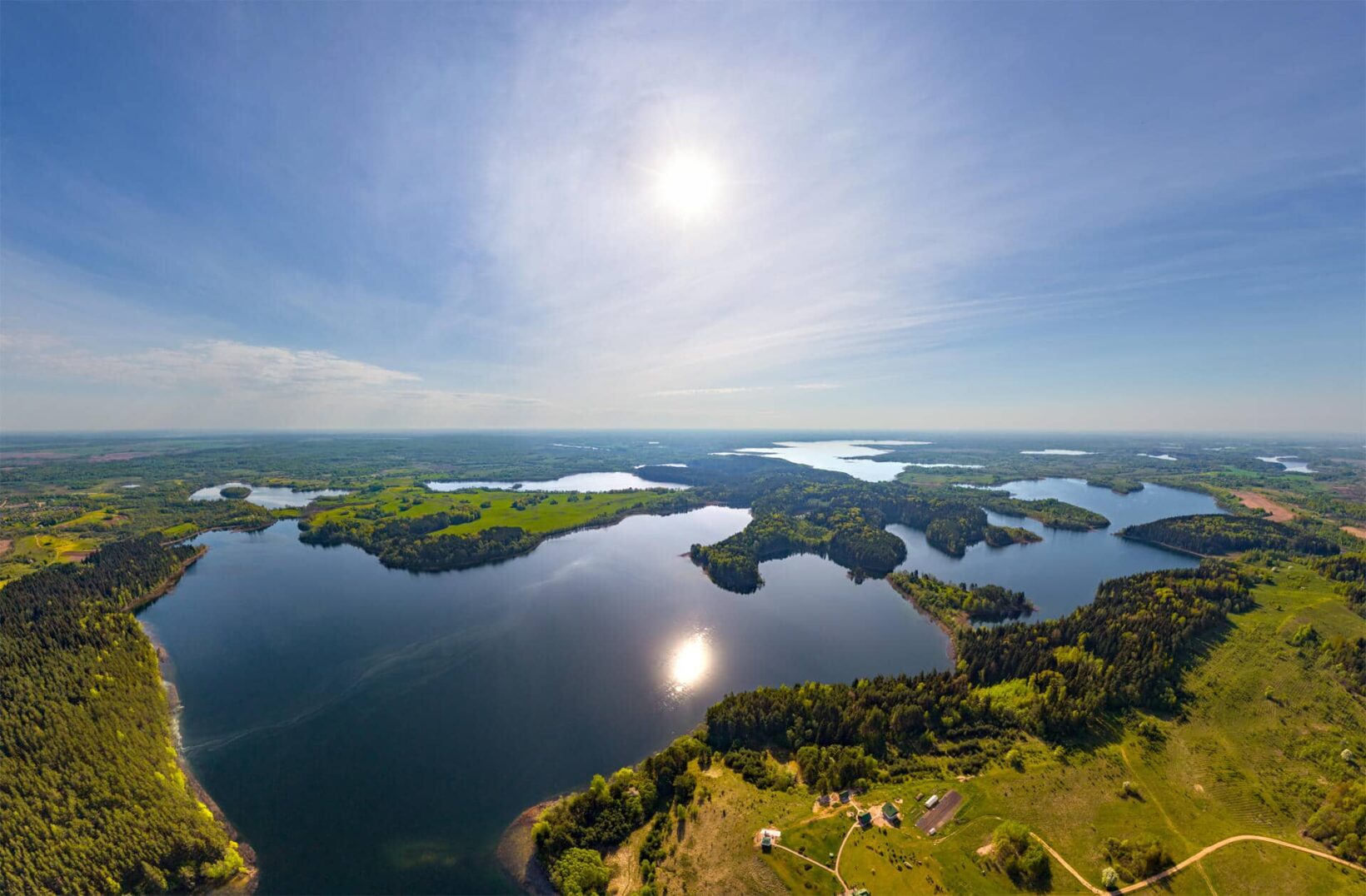 Boasting a population of just under 9.5 million residents, Belarus is one of the most undiscovered travel destinations in Eastern Europe.
Generally a flat country, Belarus occupies more than 207,000 square kilometres and it has always been associated with cold winters but agreeable summer temperatures allowing people to spend time on the beaches and shores of its numerous rivers and lakes.
So, it only stands to reason that you might be considering a holiday here in the near future.
Although Belarus is an entirely landlocked nation, many visitors will be surprised to learn that there are a number of amazing beaches to enjoy.
Let's take a look at some popular locations so that you will be able to plan your journey accordingly.
The Top Beaches and Resorts Found Near Belarusian Lakes
The largest lake found within Belarus is Lake Narach (at approximately 80 square kilometres). It is located just under 150 kilometres outside of Minsk and those who plan on arriving here by car will require just over two hours of driving time.
However, there are also train and bus services if you prefer. As this is a truly massive lake, it only stands to reason that some of the best beaches for a holiday in Belarus can be found here. There are also a handful of popular health resorts found along its shores.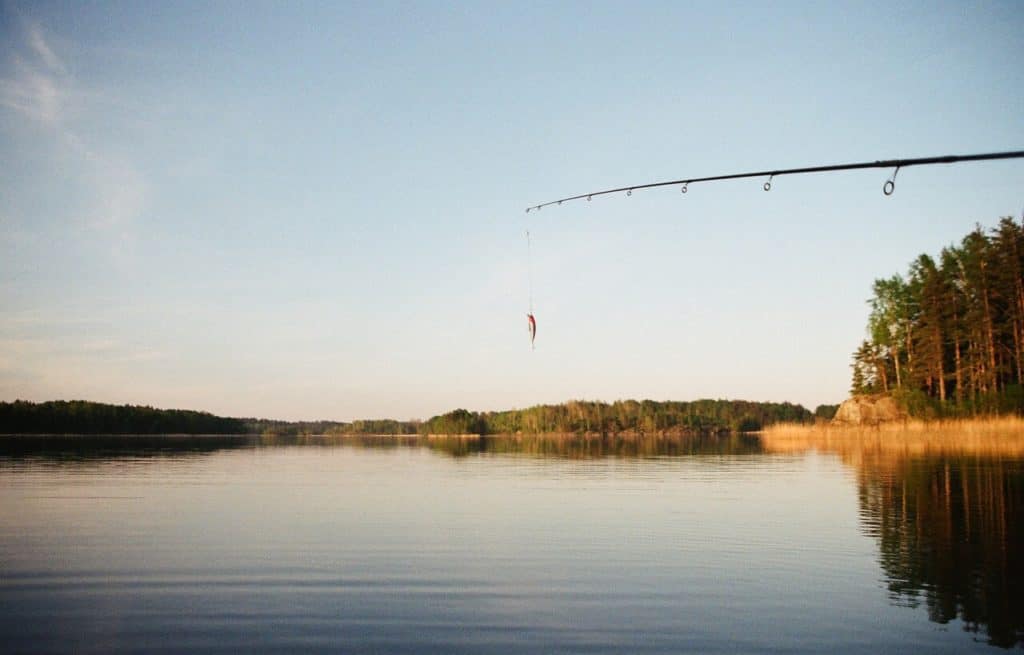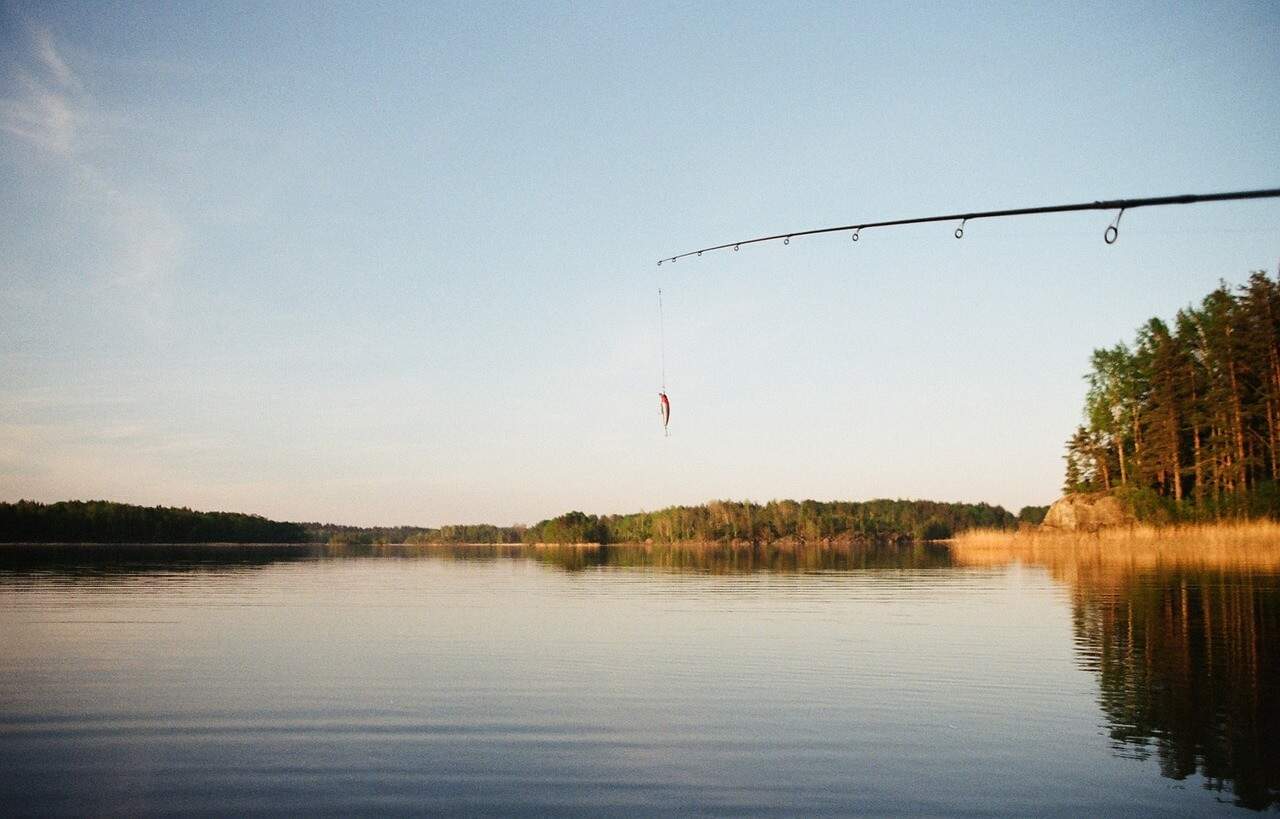 Perhaps the most popular tourist destination here is Narach Village. You can find modern amenities such as hotel accommodations, restaurants, retail centres, and hiking trails.
There is also a beach found within walking distance; ideal of you are looking to remain close to civilisation during your stay. However, it is also possible to walk along the shores in order to find more tranquil locations.
Check our Belarus fishing guide!
The water here is generally clear and due to its relatively shallow nature, Narach Village could be a great place to visit if you are bringing along small children. Arriving here is simple by taking the P58 motorway. Plan on driving for just over two hours. It is also possible to travel by rial via the Minsk Train Station.

Melovyye Karyery (Lyuban chalk quarries often called Belarusian Maldives) is another amazing lake found within Belarus. Located the rather remote Karpovtsky region, this lake is known for its sense of idyllic beauty. This lake is nest known for its white chalky shores as well as a general lack of tourists.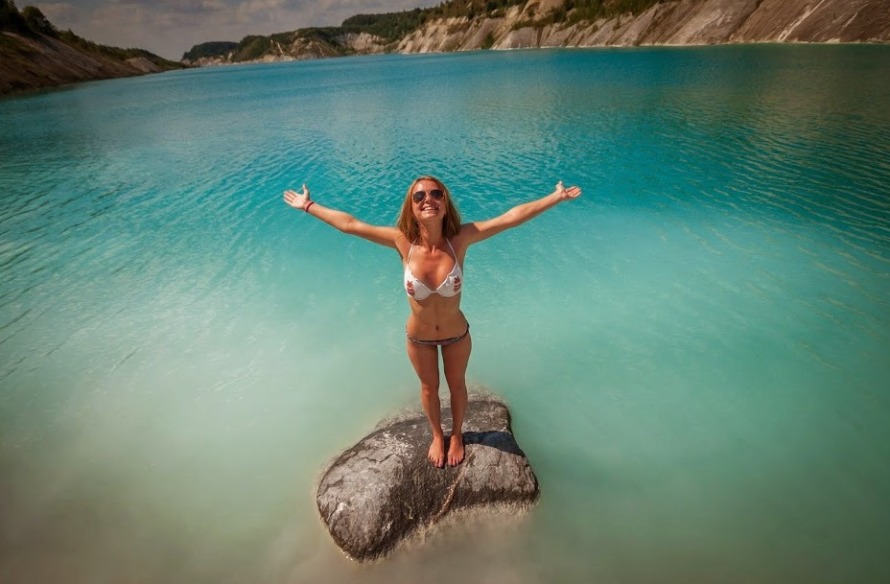 While there are not many modern amenities to be found close by, the majority of travellers arrive here for its rugged beauty. In particular, the waters are associated with an amazing greenish-blue hue. This lake is also an excellent idea if you have been hoping to snap a few colourful images of your stay.
It will take about 3 hours to get here from Minsk by car, and even less than 1 hour from Grodno, which is the city having the most historical sights survived to our days.
A final interesting destination if you have been looking for a pristine lakeside experience can be found within a body of water referred to as the Blue Well (Golubaya Krinitsa). Nestled within the Kliny region and directly east of the city of Mogilev, this is another top spot if you have been looking for a bit of privacy during your stay.
The Blue Well can be reached via the M4 motorway from Minsk by taking the Rafolovo exit. Its waters are truly cerulean blue and the shores are ideally suited for a picnic.
Still, be sure to follow some common sense mobile phone suggestions such as fully charging your device before travelling. You will then be able to fully document your journey to this amazing destination.
Amazing River Beaches Not to be Missed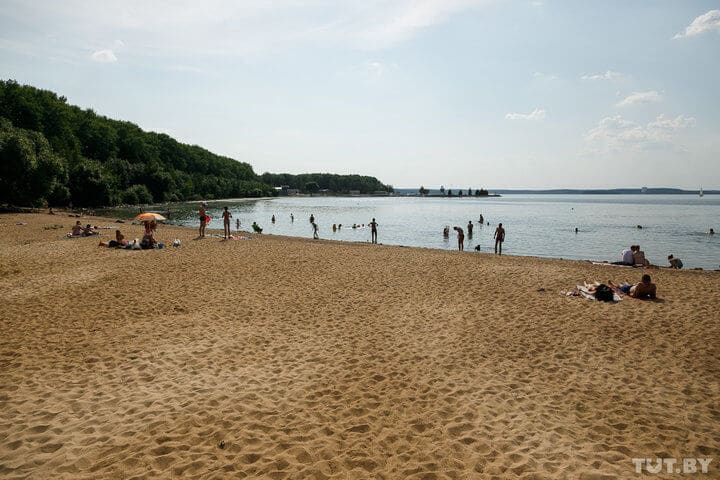 Although the selection of lakes mentioned above is certainly impressive, we need to remember that there are over 20,800 rivers located throughout this country.
It therefore makes sense that a handful will offer up some amazing summer vacation opportunities. Let's take a look at a few rivers and their associated beaches in order to better appreciate what is in store.
Coincidentally, the Narochanka River flows directly out of Lake Narach. Many visitors feel that this is the most impressive river within Belarus. There are many beaches located along its shores and the nearby waters are also popular for kayaking enthusiasts during the summer months.
Notwithstanding the beaches, you can also view a handful of historical monuments that have been erected; some of these associated with Napoleon and the War of 1812. Driving from Minsk, you will require just under 90 minutes to arrive here. The Berezina River is located to the southwest of the city.

The Viliya River is a final destination to include within our list. The sinuous nature of this river is due in part to the fact that it is connected to a reservoir. Thus, the water levels can dramatically rise and fall depending upon the time of the year.
The banks of this river are quite low and even, so they can be easily accessed. It is normally best to head to the southern banks of this river, as the beaches are quite open and there are many hotels found nearby. The river is just over two hours from Minsk and it can be easily accessed by taking the P58 motorway.

The Berezina River is also worth mentioning due to its rugged sense of beauty. While many of its shores are difficult to access due to the associated terrain, there are a handful of excellent beaches to enjoy. This is particularly the case if you happen to visit the Borisov district and the nearby village of Studenka.
Additionally, this signifies that the route of the river itself may sometimes change. As the beaches here are flanked by high pine trees on either side, many tourists will choose to arrive during the height of the summer in order to avoid sweltering temperatures.
The banks of the Viliya River are also suited for camping. This river is found approximately two hours and 40 minutes to the northeast of Minsk and it can be reached by taking the M7 motorway.
Where to Swim and Sunbathe Near Minsk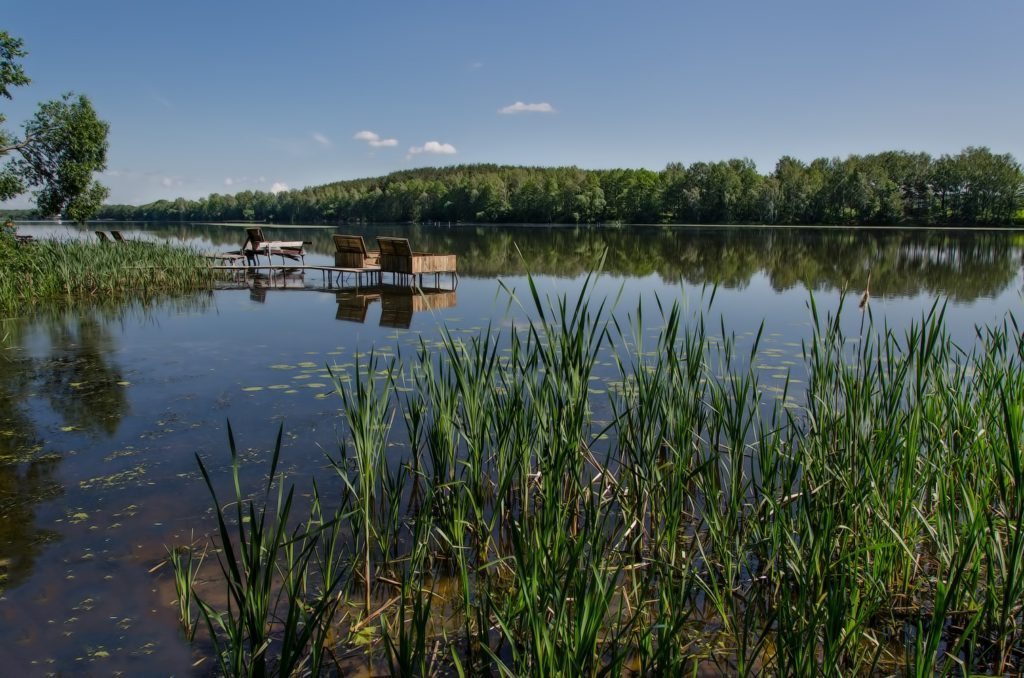 Minsk is the capital of Belarus and its largest city. This is also one of the best places for a summer holiday thanks to a host of nearby beaches. The good news is that you have a wide variety of options to choose from and all of these are found close to the city centre.
The Minsk Sea (also known as the Zaslawskaye Reservoir) is without a doubt the most popular spot due to the sheer size of its shores. This is also a wise option thanks to the many water parks and clubs that are found nearby (such as the Club Beach Country Club).
There are likewise many yachts and piers to be found along its shores. However, keep in mind that these beaches can become extremely crowded during the height of the tourist season.
As a general rule of thumb, many experts feel that the best lakes that Minsk has to offer are found along the northwestern portion of the city. These are often associated with the shores of the Svislach River (this river essentially divides the city into two sections).
While the waters of this river might not be ideally suited for swimming, there is still plenty of space along its shores if you hope to soak up the overhead sun. The river is generally within walking distance of the city centre.
Another interesting option is to travel to the north and west of the city centre to the Drozdy Reservoir. A forest park is found along its eastern shores and the Lebyazhy Water Park is located on its western edges.
This waterpark is another excellent tourist location for those who plan on arriving here with children. Having said this, there are a total of eight fully equipped beaches to be found throughout this reservoir as well as two large parking lots.
The beaches contain amenities such as changing rooms, public toilets, playgrounds for children, cafes, and restaurants. This reservoir can be accessed via the M9 motorway or the Ulitsa Timiryazeva highway in just under one hour (depending upon the time of day and traffic conditions).
Belarus: A Great Deal of Fun in the Sun
So, it is now quite clear to appreciate that you have many options if you are planning summer holidays in Belarus.
While the history and culture of this nation are truly mesmerising, we need to keep in mind that the beaches could very well represent some of the best-kept secrets that this country has to offer.
Of course, it is always wise to plan your itinerary in advance; particularly if you wish to travel to rivers and lakes found outside of the Minsk metropolitan area.
Please feel fee to refer back to this article as a guide or for inspiration in the future.
Learn more about the best things to do in Belarus like a local