Minsk is a great place for those who like nightlife. If you like to dance and party, you should take a look at one or a couple of nightclubs.
To save your time, we've chosen the top 10 nightclubs in Minsk for different tastes and wallets.
P.S. This list doesn't include dancing bars, concert, and festival venues, which can also be great for an authentic Minsk nightlife experience.
RICH CAT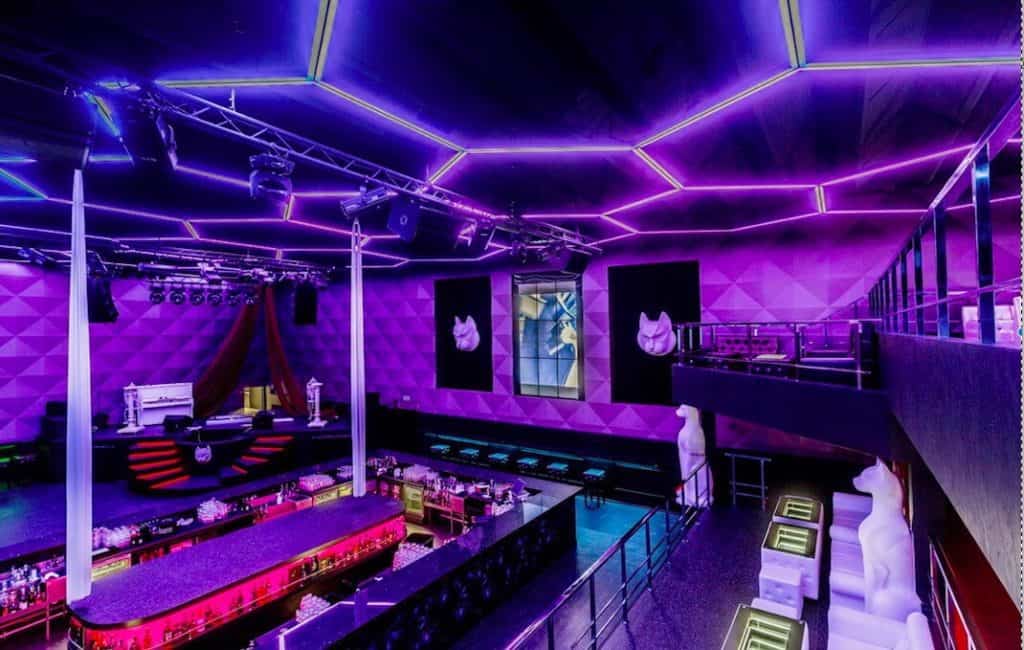 RICH CAT nightclub has an impressive design done with good taste. Large white statues are located in all halls and around the perimeter of the venue – this is not surprising, because the cat is a symbol of the club.
The most common music styles played here are R'n'B, Mashup, and pop.
Fine cuisine (European, Japanese) and branded cocktails from the RICH CAT bartenders will not leave the guests of the club indifferent. In this elite establishment in Minsk, you can order a banquet (for up to 130 people) or a buffet table (for up to 800 people).
RICH CAT has a slightly strict dress code and face control.
Opening hours: Thursday – Sunday (23-00 to 6-00)
Location: 29 Very Horuzhej st.
Official Website: http://richcat.by
The Dozari Club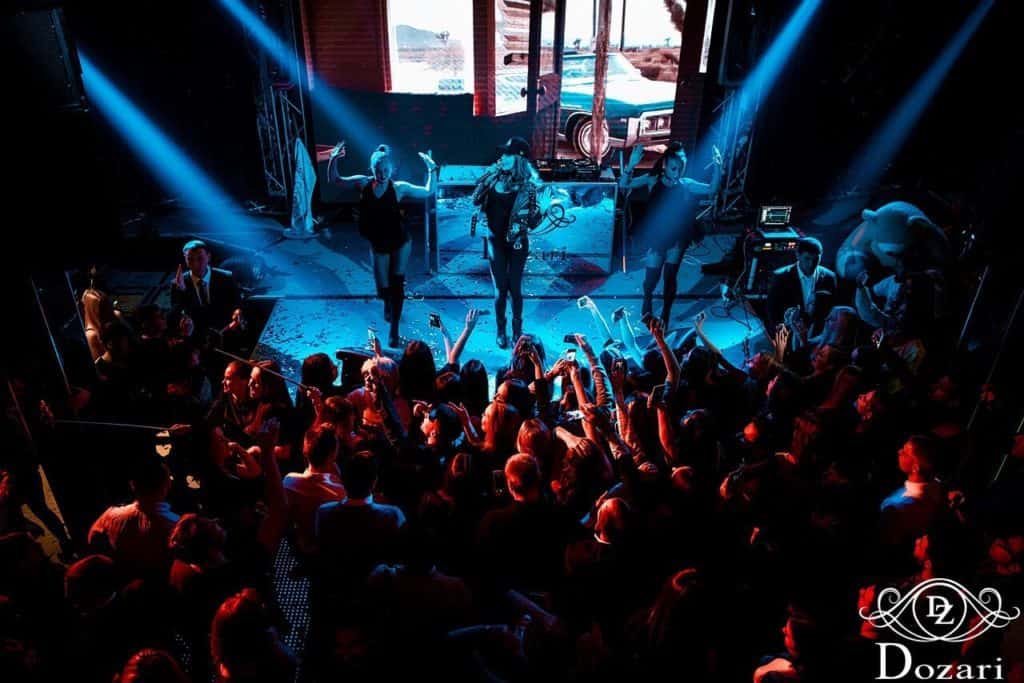 P.S. As of summer 2022, the club is permanently closed
Dozari club located on Independence Avenue is one of the most famous nightclubs in the capital.
Modern interior, several halls, good barmen, spectacular shows – all this attracts a large audience and beautiful girls to the "Dozari" club. Nightlife in Minsk is full of action, the highlight of the club is a multimedia dance floor.
Only the best music sounds in this great club, popular DJs and well-known artists perform here – an excellent place to break away in the evening with friends. However, smoking is allowed in the club, it may be unpleasant for some guests. And, do not forget to take your passport with you, the entry of minors into the club is forbidden, there is also a dress code and face control at the entrance.
Opening hours: Wednesday – Sunday (from 22-00 to 6-00)
Location: Nezavisimosti Avenue, 58
Official Website: http://dozari.by
Black House Club
Black House Club is a prestigious nightclub in Minsk.
Stylish, with a good interior design, everything is thought out to the last detail: a wall made out of bottles, the transparent floors that stand on the statues, the head-cranes, and the changing color of the walls and ceilings give the impression that you are in a new place every time. The Black House Club will please with the variety of its cuisine: European, Japanese, Belarusian, and chef's specialties.
A pleasant, relaxed atmosphere of the club will always bring pleasure to visitors and make you feel good.
It is possible to reserve tables here. There is face control carried out on the entry.
Opening hours: Wednesday – Sunday (21-00 to 5-00)
Location: 12 Kiseleva st.
Official Website: http://blackhouseclub.by
Next club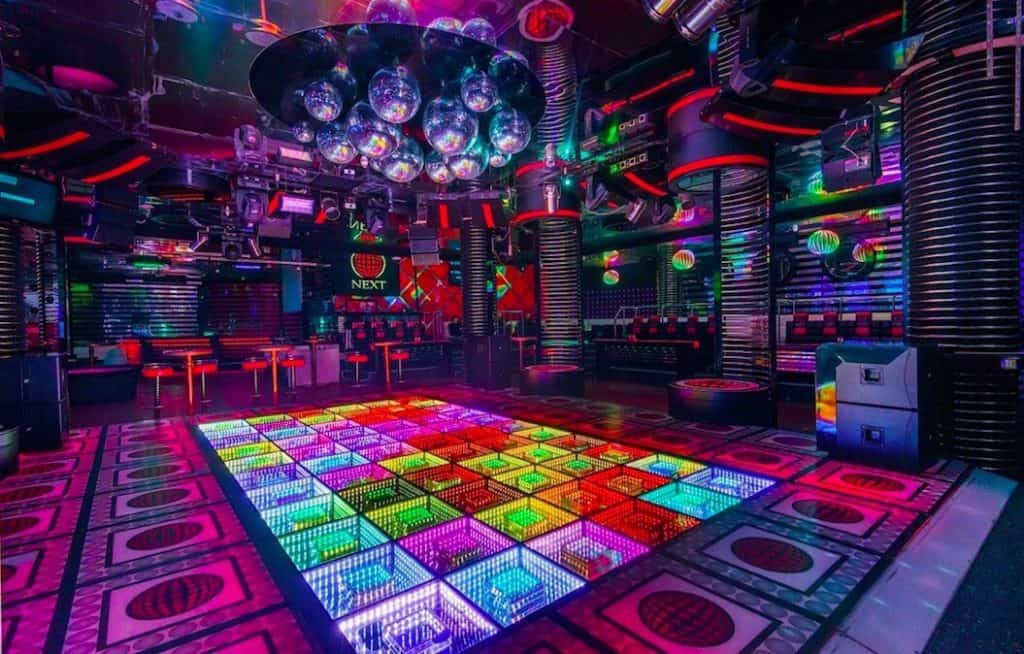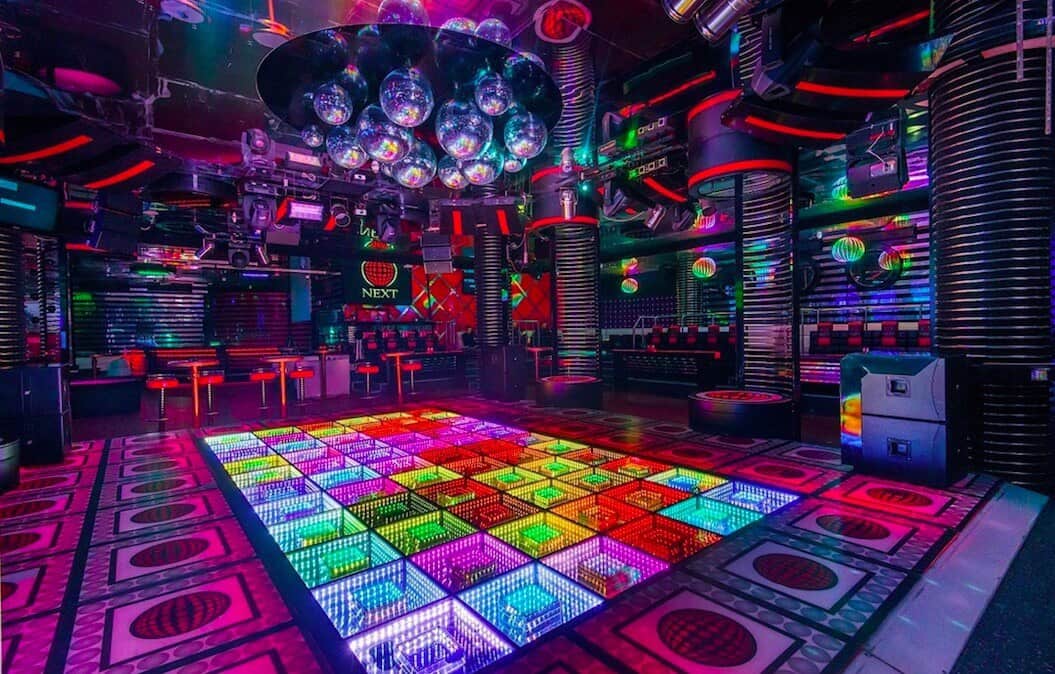 In the nightlife of Minsk, the Next club is a long-liver, for a year now it has pleased the inhabitants and guests of the capital with its atmosphere. Today, this innovative lighting Matrix 3D, a good clean sound, and modern design. In the Next club, there are often interesting bartender shows, guests are entertained by Go-Go dancers, and the club can hold up to 650 people. Guests are offered a menu of European cuisine, as well as a wide variety of alcoholic beverages.
NEXT also offers its guests a fascinating five-day tour with nights spent at the club, accommodation at the Crown Plaza and free access to the Princess Spa, including airport transfers. For those who chose the tour, a golden nightclub NEXT card is provided, where the client will always get a VIP table.
Working hours: Tuesday – Saturday (23-00 till 6-00) face-control
Location: 13 Kirov st.
Official Website: http://nextclub.by
Maxshow club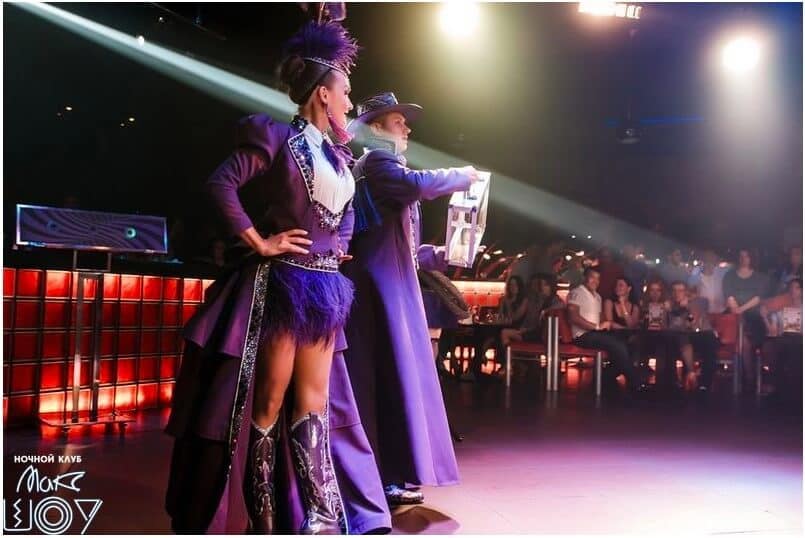 Maxshow club is not just a dance club, it primarily has show programs, performances by entertainers, entertaining contests, and comedy shows, which attract many visitors here who not only watch but also participate in the show themselves. The nightclub works 7 days a week! Every weekend, there are themed parties in Maxshow club that are completely different from each other, when even the meals and clothes of the staff change accordingly.
Working time: daily (from 22-00 to 6-00) Dress Code, Face Control
Location: 73 prospekt Nezavisimosti (73 Independence Avenue)
Official Website: http://maxshow.by
Titan Night Club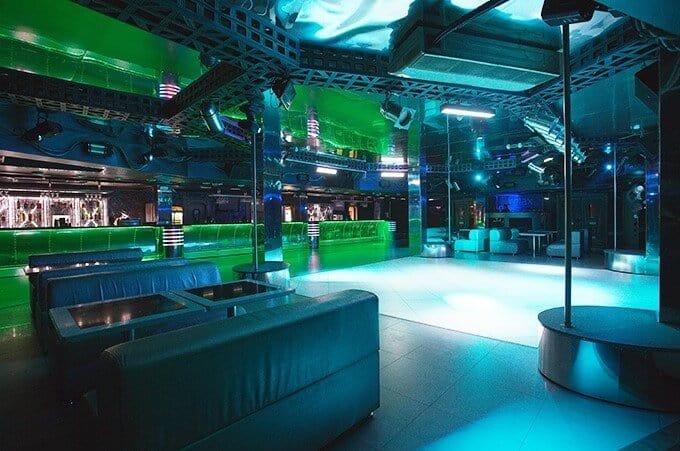 In contrast to previous ones, the TITAN nightclub is located on the outskirts of the city. The establishment is huge and can accommodate up to 800 people.
In this nightclub in Minsk, there is a nice bonus for the birthday: free entrance all night, and the in case of a female birthday – also a cocktail as a gift! There is also a discount program working in the TITAN club: a silver guest card – 10% discount, golden – 20% discount. For special events, you can rent individual VIP rooms of exclusive style: "Retro", "Glass", "Classics".
Opening hours: Friday – Saturday (from 23-00 to 6-00)
Location: 104 prospekt Dzerzhinskogo (104 Dzerzhinsky Avenue)
Official Website: http://titanminsk.by
Re:Public Night club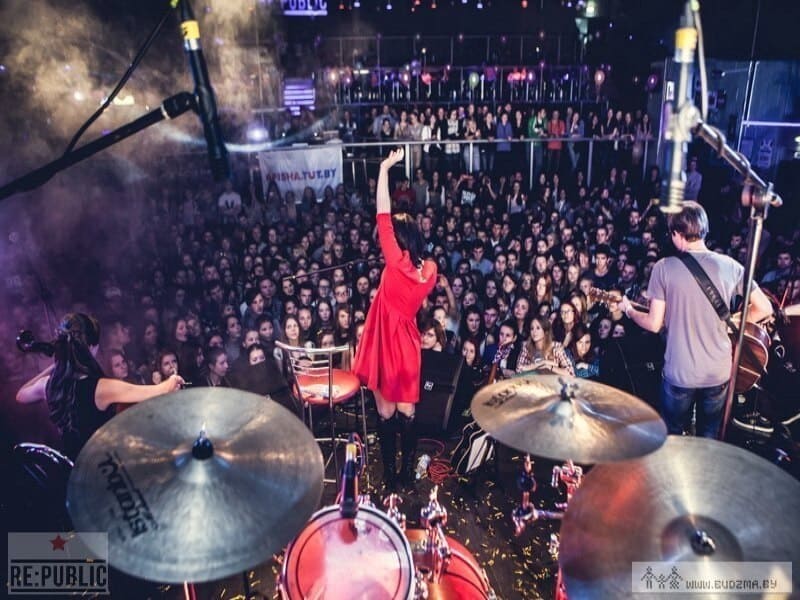 Among the nightclubs in Minsk, the Re: Public nightclub is the largest concert venue of the European level. Here, you can listen to different bands of both Belarusian and foreign scenes. In addition, Re:Public conducts theater performances, presentations, conferences, seminars, and banquets.
Working hours: daily (from 9-00 to 17-00); Thursday – Friday (from 23-00 to 6-00)
Location: vulica Prityckaha 62 (62 Pritytsky st.)
Official Website: http://republic-club.by
Hollywood Club and Restaurant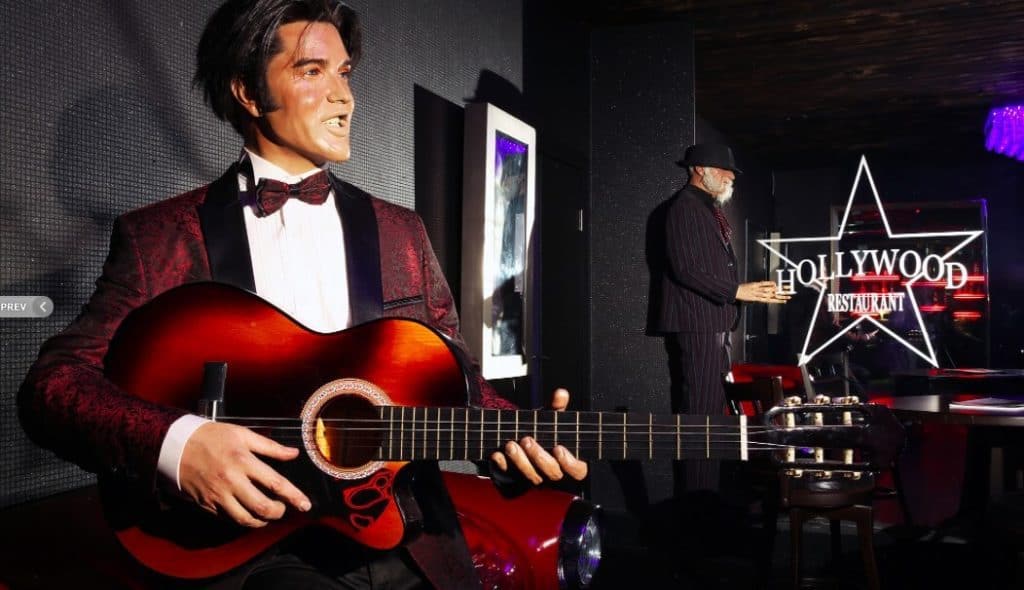 A distinctive feature of this club is that it is not like all the previous ones and is the only club-museum of wax figures in Minsk! Here, you can easily take a picture with Brad Pitt and Angelina Jolie, as well as with a whole galaxy of Hollywood celebrities.
In addition to this, Hollywood has fine cuisine and an excellent dance floor. The music styles played and sung here are rock, jazz, and blues.
Working hours: Monday-Thursday (from 11-00 to 23-00), Friday (from 11.00 to 4.00), Saturday (from 18-00 to 4-00)
Location: vulica Platonava 12b (12b Platonova st.)
Official Website: http://hollywoodclub.by
"Moulin Rouge Show" Club and Restaurant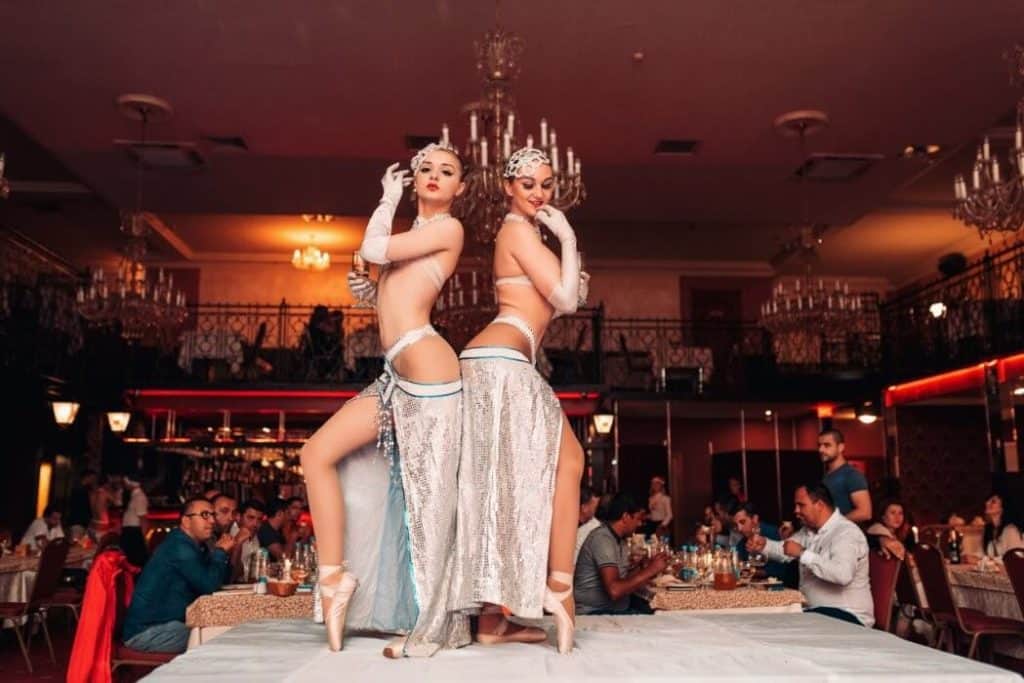 Not without a reason, the Minsk nightclub Moulin Rouge show has such a name. The atmosphere here is like in the famous Parisian cabaret with an always interesting show program. And, if you are hungry, you will be served dishes of eastern and French cuisines.
Every evening, even on weekdays, there is a new interesting thematic program in the restaurant club "Moulin Rouge show":
Monday – Eastern evening
Tuesday – karaoke-battles
Wednesday – a jazz evening
Thursday – retro disco
Friday, Saturday – performances of their own "Moulin Rouge show" ballet
Sunday – children's disco.
Working hours: daily (from 12-00 to 5-00)
Location: vulica Kaĺvaryjskaja 1 (1 Kalvariyskaya st.)
Official Website: http://moulinrouge.by
It was our ranking of the top 10 nightclubs in Minsk. We wish you to have a good time, enjoy the capital's nightlife, have fun at a party, and find new pleasant acquaintances.
We hope, you can now choose a suitable nightclub in Minsk to your liking. Read also about the best restaurants in Minsk
Plan your trip to Belarus to enjoy the nightlife in Minsk

Find the best prices for flights to Belarus using Skyscanner
Book the best hotel in Minsk with Booking.com