Sebastian is a German guy, he is a world traveler who has traveled to various countries in Eastern Europe, but he fell in love with Belarus. Here, he tells about his adventures in Belarus and how his opinion of the country has changed when he visited it.
It has been a long time since I walked along Independence Avenue in Minsk. But I can remember it as if it was yesterday. I visited the capital of Belarus in the middle of July and I got back to Germany at the beginning of August.
I was sad when I had to leave.
To be honest, my trip was not the way I imagined it before. I thought it would be boring. I was convinced that the weather, the food, and the buildings were grey and lifeless. I had been to many lifeless places in Eastern Europe.
It turned out that Minsk is not one of them. I have to admit it. It really is the city of sun. The buildings in the old town and the small side streets with local restaurants and cafes turn the capital of Belarus into a beautiful adventure.  
Have a look at what I experienced during the three weeks I spent in Minsk. I hope I can inspire you to pack your suitcase, to book a flight, and to fall in love with this country and its people.
How I Found the Perfect Hotel in Minsk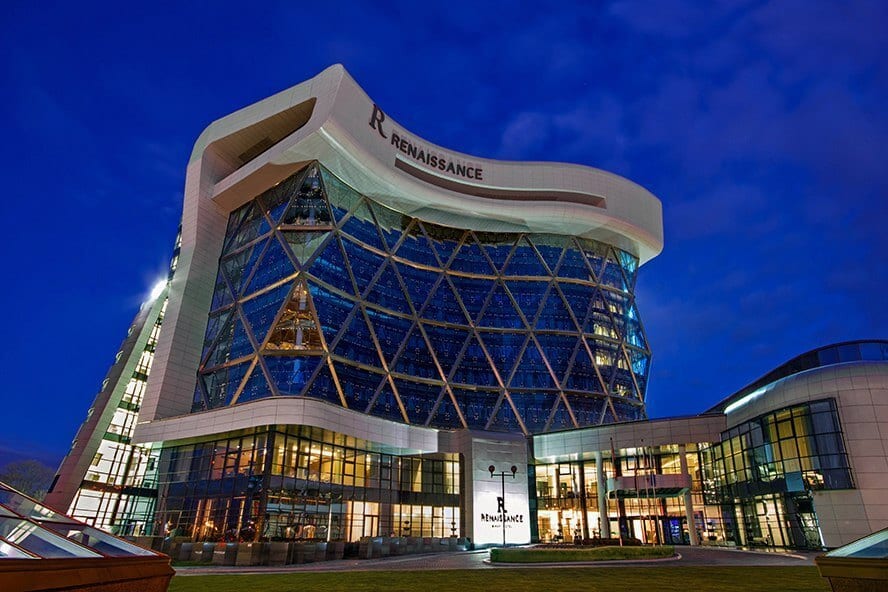 Of course, I did what everyone does.
I typed "the best hotels in Minsk" into Google and had a look at the results. I looked at every hotel and every review I could find. But I didn't want to make a mistake. That's why I asked one of my friends who had been to this beautiful city two months prior.
He suggested three hotels: The Renaissance Minsk, the Garni Hotel, and the Slavyanskaya Hotel. Even though the Renaissance Minsk was the most expensive one, I chose it. Don't ask me why. I guess I was in the mood for a luxury vacation.
What can I say? The online reviews were right. By the time I'm writing this article, you can find 411 Google reviews for the Renaissance Hotel. It's excellent. Heck, even the food was delicious. I definitely recommend it.
Did I just mention the food?
It gets even better when you know where to eat.
Why You Will Love the Food in Minsk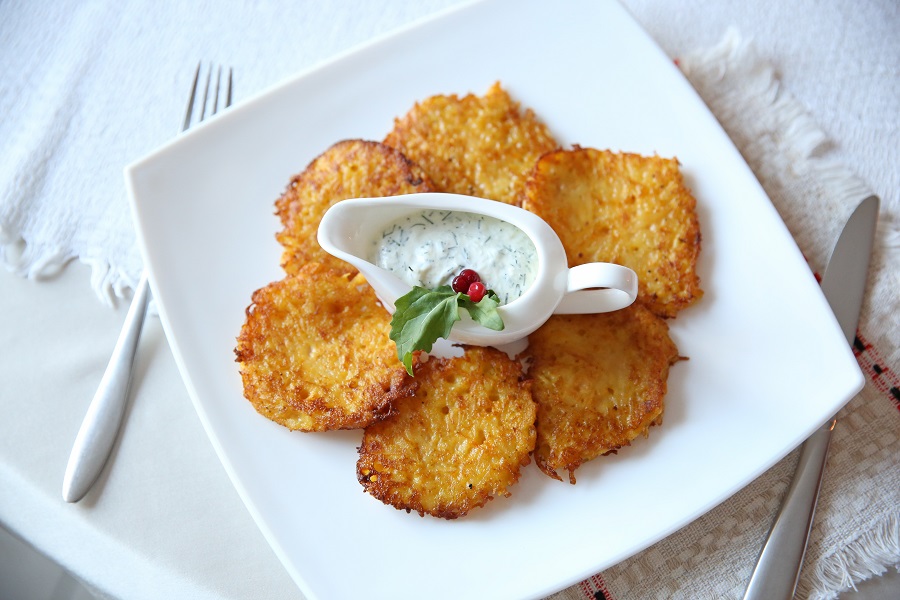 Now I know how King Arthur and Sir Lancelot felt when they celebrated a victory over their enemies. I felt like a knight when I ate at the Kamyanitsa. The stone walls, the dimmed light, and the overall theme make it look like a castle.
What if you want the complete opposite?
I wanted to know if I feel as comfortable in a crazy and weird environment, as in the medieval environment in the Kamyanitsa. That's why I went to the Garage Café.
It's hard to describe what it looks like. I would say that it looks like a mixture of a theater, an atelier, and a café…with shining red couches. But don't think that the food tastes bad, just because it's called Café. They offer food from all over Europe and it's great.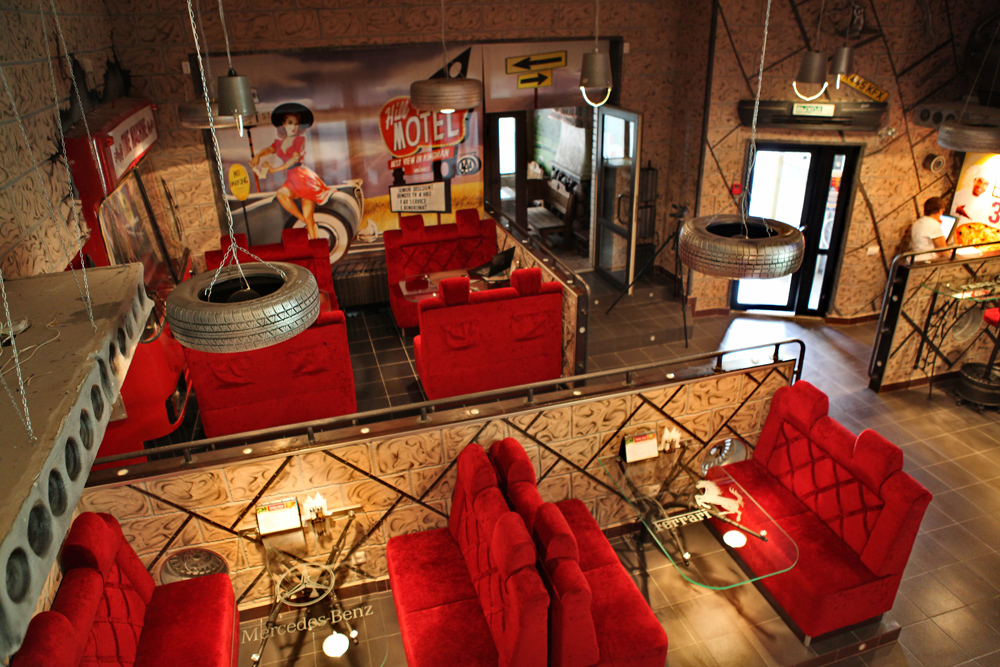 Unfortunately, I didn't test all the best restaurants in town. Check out this guide if you are interested in the other restaurants that your stomach will fall in love with.
Why the Women in Minsk Made Me Stop and Stare
The beautiful weather was not the only thing I enjoyed while exploring the side streets in Minsk. I don't want to be rude, but I have to say what every man who visits Minsk will discover.  
Belarusian women are incredibly beautiful.
Don't get me wrong. I visited the country because I wanted to see what the capital has to offer. But I had no idea that the local Belarusian girls would make me stop and stare. Wow… these tall women with their beautiful blonde hair made me smile like a child.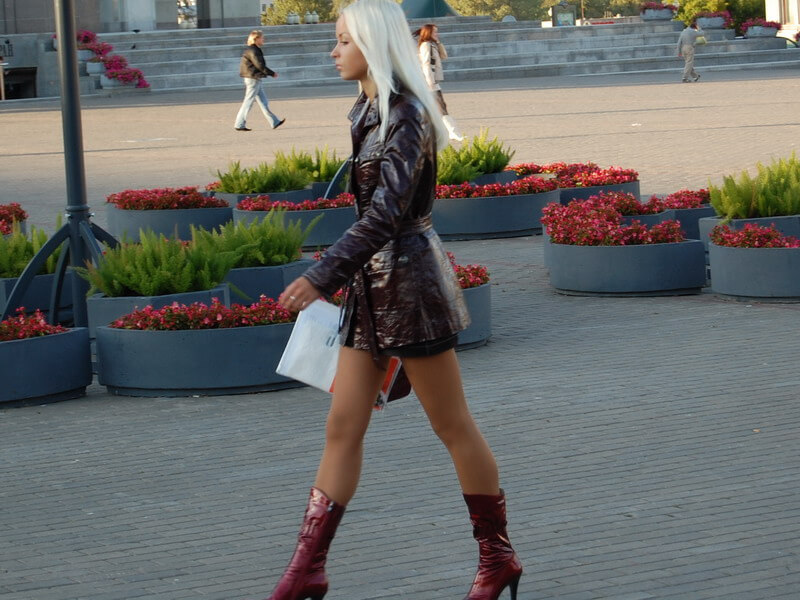 And the best thing:
They are so friendly. I asked a couple of them for directions. I was lost and they were more than happy to help me. Seriously, I think that Belarus wins the first prize for the Eastern European country with the friendliest people.
This is Where I Partied Till the Early Morning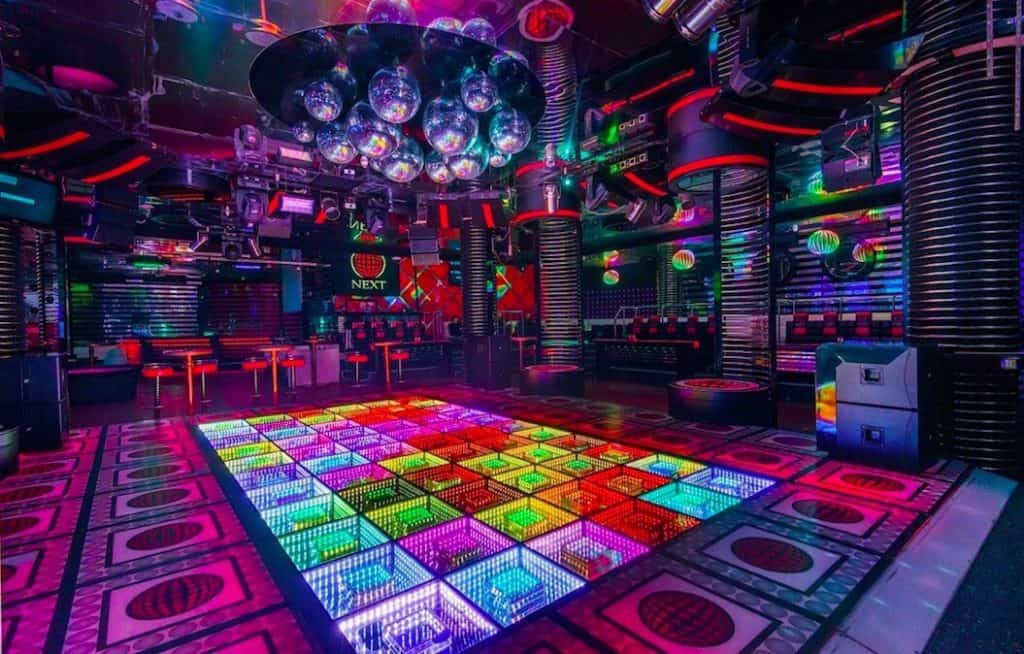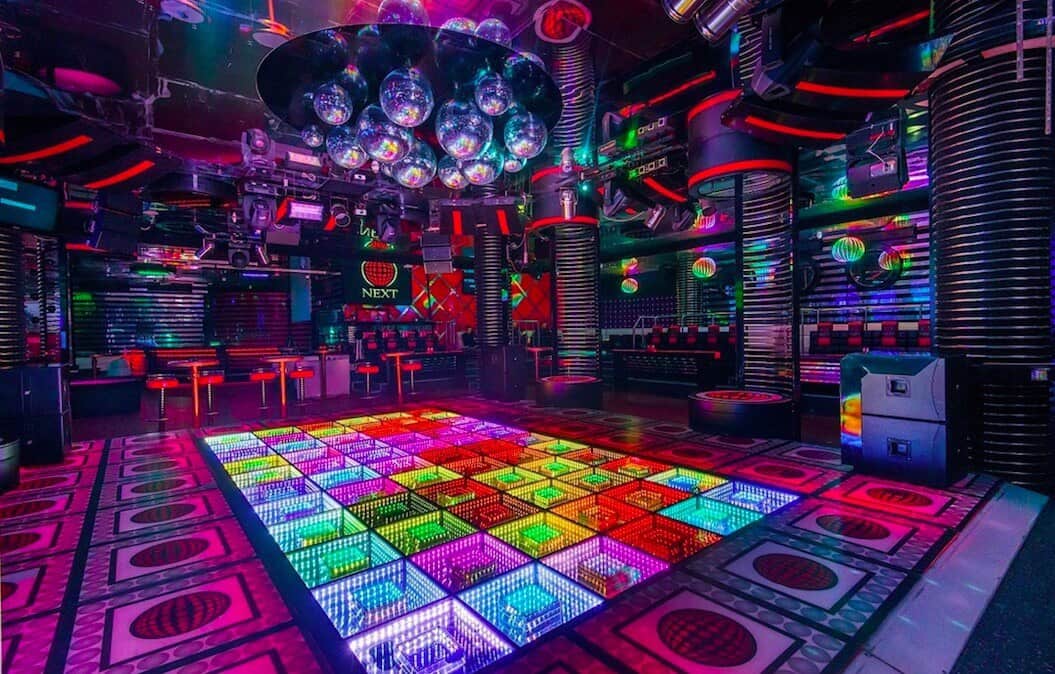 I had seen enough and I had eaten enough. It was time for some fun.
I wanted to party, but I didn't know where to go. That's why I asked the internet and my friend for advice. Both the internet and my buddy recommended the Next Club. Check the best nightclubs in Minsk here.
So I went there. And I didn't get disappointed.
Belarusian people know how to party. As a woman, you will love the Ladies nights and the cheap drinks. As a man, you will love the fact that most party guests are women. Yes, I know. This is hard to believe for Americans or Europeans. But it's true.
When I left the club in the early morning, I knew that I had to relax the next day.
This is Where I Relaxed the Next Day
I tried my best to relax in the Gorky park in Minsk. Seriously, I did.
But there's so much to look at and to do that it was impossible for me to sit on a park bench and do nothing. It didn't take long until I found myself on a giant wheel looking over the whole city. Yep, it's not a traditional park.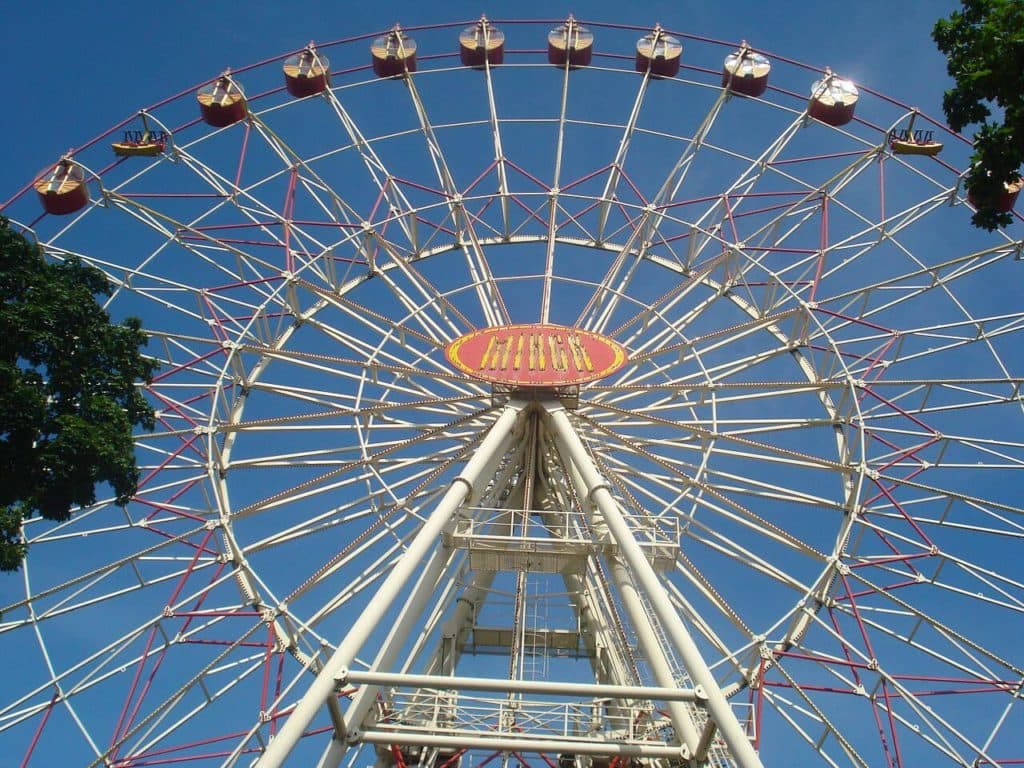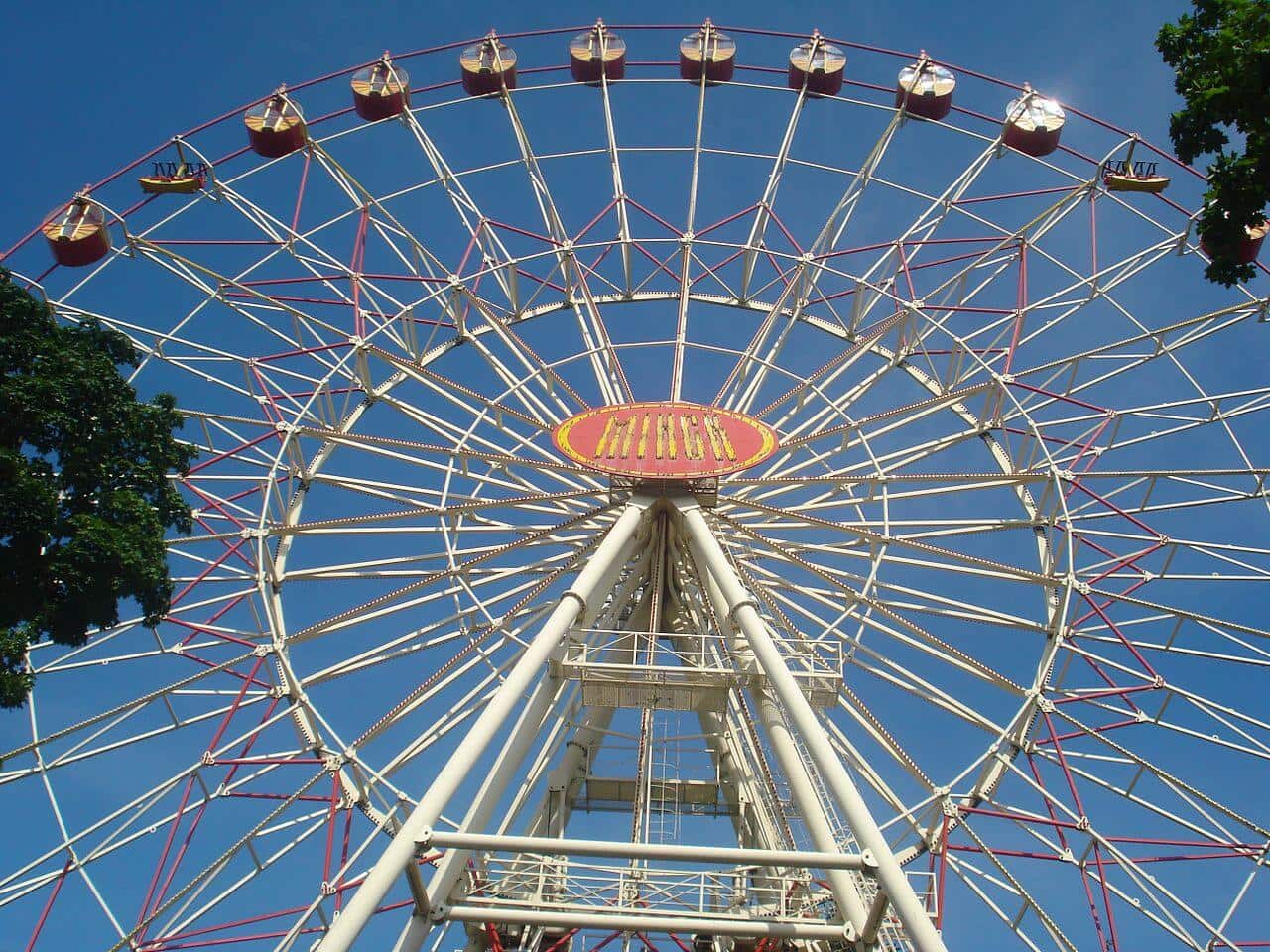 However, I also took some time off. I relaxed, breathed in the fresh air, and watched a duck family that tried to find food. I never thought that spending my time in Minsk could be that peaceful.
I think I don't have to tell you that I didn't want to leave.
My Feelings When I Boarded the Airplane
When I arrived at the airport, I was happy and satisfied.
No, I wasn't happy to leave. I could have spent another three weeks in Minsk. No doubt about that. But all good things come to an end and this trip was definitely one of the best experiences of my life.
Now I ask you:
Have you ever been to Minsk?
If not, you should pack your suitcase and book a flight. You won't regret it.
Check the top things to do in Minsk here.
Plan your vacation in Belarus now!

Find the best prices for flights to visit Belarus using Skyscanner and book the best hotel using Booking.com
Recent Posts