How Safe is Belarus to Visit: Statistics & Measures to Stay Safe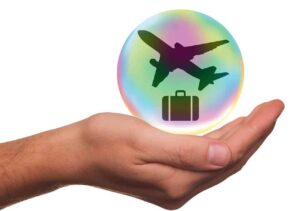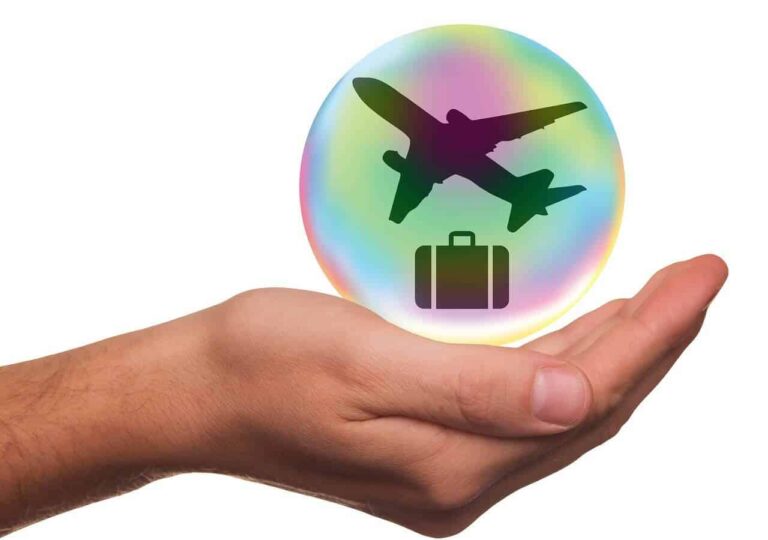 Very few things are known about Belarus outside of it, and because of rumors, some people think that it is dangerous.
Here, we would like to show you how safe Belarus really is by comparing it to other countries in the world, as well as what safety measures you need to take to stay safe in Belarus.
Very often, opinion about the whole country is formed by a small incident that happened to one out of dozens of tourists.
While opinions of most of the tourists can be that the country is very safe, they won't tell about it, the one person that had a bad experience, is usually willing to share this with the others.
2021 Update: The article was written before the protests in August 2020 and the beginning of state terror. The data below is true for 'regular' times. At the moment, the only danger is the police. If you stay away from any political events and don't participate in politics in any way, you'll most probably be safe. Contact your nearest Belarus embassy for up-to-date information.
So, here is the travel safety statistics by country:
How safe is Belarus: Safety Statistics by Country
Unfortunately, Belarus is not taken into account in several indices measuring the country's safety. However, we found some statistics representing how safe Belarus really is.
Countries by Intentional Homicide Rate
Murder rates per 100,000 inhabitants by UNODC (United Nations Office of Drugs and Crime), 2014-15
| | |
| --- | --- |
| Country | Homicide Rate |
| South Africa | 34,27 |
| Russia | 11,31 |
| Lithuania | 5,98 |
| USA | 4,88 |
| Belarus | 3,58 |
| Belgium | 1,95 |
| Germany | 0,85 |
Source: UNODC
Countries by Robbery Rate
Robbery Rates per 100,000 inhabitants, 2014
| | |
| --- | --- |
| Country | Robbery Rate |
| Belgium | 195,12 |
| United States of America | 101,08 |
| Italy | 97,59 |
| United Kingdom (England and Wales) | 87,52 |
| Lithuania | 57,87 |
| Germany | 56,39 |
| Russian Federation | 54,19 |
| Belarus | 25,89 |
| Poland | 24,45 |
Source: UNODC
Safety Index by Country
Safety index assessed by Numbeo website visitors, 2018
| | |
| --- | --- |
| Country | Safety Index |
| Japan | 86,9 |
| Switzerland | 78,24 |
| Belarus | 73,45 |
| Poland | 63,77 |
| Germany | 63,35 |
| UK | 58,8 |
| Russia | 54,8 |
| US | 50,42 |
| Brazil | 29,45 |
Source: Numbeo
Learn solo travel safety tips from George, who recently visited Belarus
Travel Risk Map
Here, the medical risk for visitors is represented by colors, where green means 'very safe', and red means 'very unsafe'. Here, Belarus has a light green color, which means that it is relatively safe in terms of medical risk.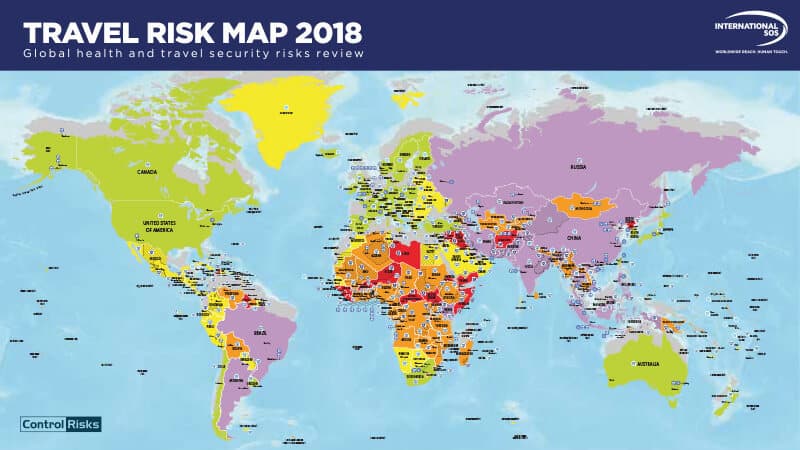 Travel Risk Map by country, 2018. Source: InternationalSOS
Travel Safety for US Citizens
The new travel advisories for US travelers assigns a safety ranking to each country from 1 to 4, where
Level 1 – Exercise Normal Precautions
Level 2 – Exercise Increased Caution
Level 3 – Reconsider Travel
Safety rates by country, 2018
| | |
| --- | --- |
| Country | Safety Rate |
| Belarus | 1 |
| Switzerland | 1 |
| Poland | 1 |
| Germany | 2 |
| France | 2 |
| Spain | 2 |
| Mexico | 2 |
| South Africa | 2 |
| Russia | 3 |
Source: US Travel Advisories
As you can see, according to the statistics and indices presented above, Belarus is a very safe country to visit. Below, you can find some information about how safe is Minsk, the capital and most visited city of Belarus.
How safe is Minsk
Minsk is the capital of Belarus and the largest city in the country with about 2 million people. Despite being one of the largest cities in Europe, Minsk is a very quiet, clean and safe city to visit with many parks and areas to spend time with the whole family.
Main attractions of Minsk are mostly located in the city center, which is regarded as very safe. As a tourist, you don't need to visit some less safe residential areas. All major streets are wide and are illuminated when it gets darker. So, even at night, you can feel safe in the capital of Belarus.
Despite being a secure place, it is recommended to take some safety measures and precautions when you visit Belarus.
Safety Measures in Belarus
While number of robberies per population is much lower than in most of the countries, you should exercise normal precautions like not leaving your bag/wallet unattended. It is better if you keep your belongings in sight.
Since the increasing popularity of cycling in Belarus several years ago, and tendency of Belarusian people to buy more expensive and professional bikes, the number of stolen bikes increased. If you rent a bike in Belarus, it is recommended to use good lock or not to leave your vehicle unattended.
Attitude towards Foreigners in Belarus
Despite a large number of attractions, Belarus is not a very well-known country in the tourism industry, as it was an isolated country for quite a while. Currently, the number of tourists visiting it is low, but steadily increasing. Number of immigrants is also relatively low.
Despite the low number of foreigners, Belarusian people are very tolerant and hospitable. Many of them are willing to help foreign guests. Tourists that have visited Belarus, noted and appreciated the special treatment by Belarusian people towards them.
Restrictions in Belarus
Belarus has very similar laws to many European countries. The main difference is that here, they are strictly kept. It means that you can easily get a fine for crossing the street on the red light, or drinking alcohol in public places.
There is also zero tolerance to drunk-driving, and bribes are very rarely accepted by the traffic police in contrast to neighboring Russia and Ukraine.
You should avoid talking about Belarusian politics, and especially take part in public demonstrations if you want to avoid fines, and severe treatment by the police.
In Belarus, there is a very strict policy against drugs, and you can get to prison for several years even for consuming light drugs.
Taking photographs of anything of military or security interest may result in problems with authorities.
Despite the large number of restrictions and laws, you don't need to worry about anything if you simply follow the generally accepted rules.
Stay Healthy
When applying for Belarusian visa (if you need one), you are required to have a medical insurance. Health services in Belarus are on a very high level, and the prices are much lower than in EU countries. It led to an increasing interest in Medical Tourism, and numerous health resorts in Belarus.
Also, due to the Chernobyl disaster in 1986, there is a strict control on the quality of water, food and drinks in the country.
As you can see, Belarus is a very safe country, while you need to take normal safety measures to avoid any kind of problems. Read more on best things to do in Belarus and check our 5-day routes around the country.
Plan your trip to Belarus
Find the best prices for flights to visit Belarus using Skyscanner 
and book the best hotel using Booking.com